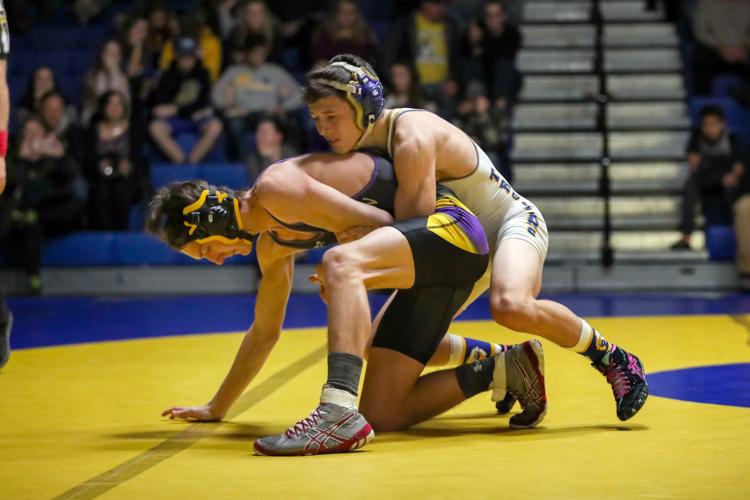 Two local school districts might soon be forming a wrestling co-operative.
Greenville and Jamestown area school districts have been in discussions recently about combining the schools' teams.
Jamestown Area School District Superintendent Tracy Reiser said Greenville Area School District recently approached Jamestown about merging the two wrestling teams.
Greenville Superintendent Brian Tokar declined to elaborate but said the two districts have had ongoing discussions about co-op opportunities for several years.
"During our last athletic committee meeting, the board committee members were apprised of the situation that Greenville desired to form a co-op for wrestling," Reiser said. "Greenville has come up with a rough draft of an agreement."
Reiser said board committee members will review the draft on Feb. 13 and decide whether to take it to the full school board for approval.
"We're still very much in limbo," she added.
Reiser said the athletic committee includes three board members, Reiser, Jamestown High School Principal Brian Keyser and Athletic Director Marilyn Hutchinson.
"We'll go over things very carefully," she said.
Before making any decisions, Reiser said committee members will look at the number of wrestlers participating in the program this year from elementary through high school.
"I think the main concern for us is our ability to sustain a program because our numbers are so low," Reiser said. "We're having to forfeit a lot of matches because we just don't have kids to fill the weight classes."
Reiser said the wrestling merger isn't something Jamestown Area School District necessarily wants to do, but might ultimately have to do.
"The potential for combining would definitely make us more competitive and maybe give our competitors the opportunity to shine a little brighter," she said.
For the co-op to take effect, Jamestown's athletic committee chairman would have to make a recommendation to the Jamestown Area School Board, which would then vote on the agreement, Reiser said.
Jamestown Area School Board's work session is 6 p.m. on Feb. 13. The regular school board meeting is 6 p.m. Feb. 18 in the high school's LGI room.
Like Heidi Warren on Facebook or email her at hwarren@sharonherald.com.