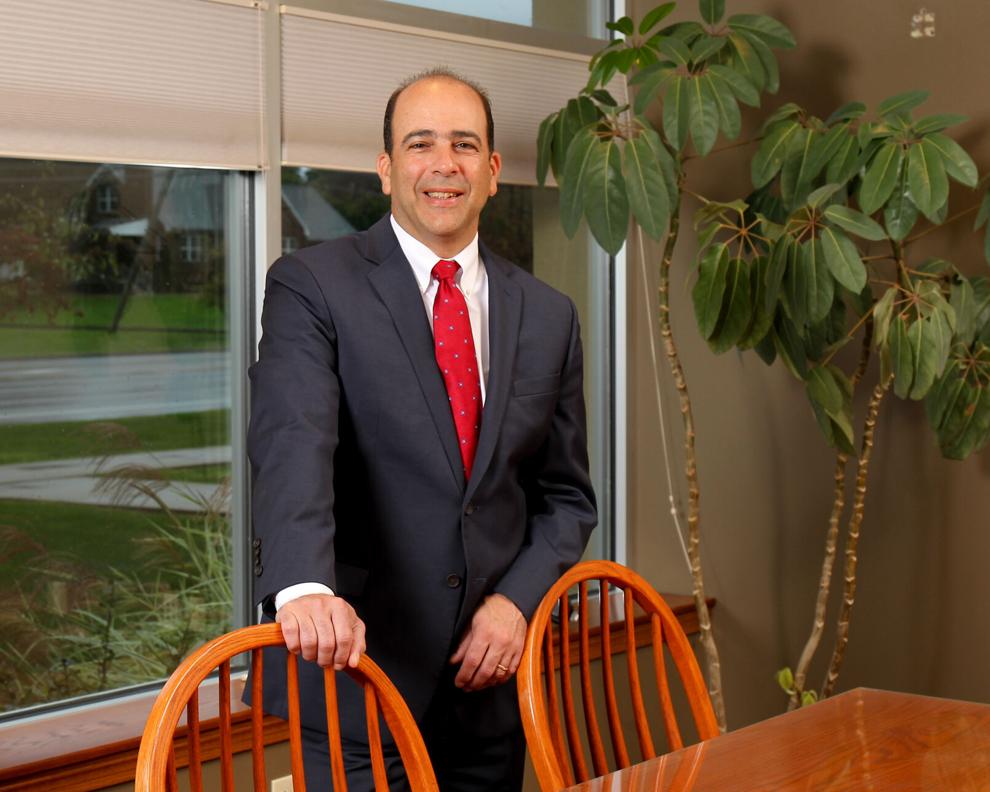 HERMITAGE — A candidate for Mercer County Court of Common Pleas claimed an endorsement he never received in what he called a misunderstanding.
In a Feb. 17 press release, Michael Joanow announced his candidacy for common pleas judge, including a claim that he had received endorsements from three prior county judges — retired president judges Francis J. Fornelli and Thomas R. Dobson, and Senior Judge John C. Reed.
However, Fornelli told The Herald that he is not endorsing any candidate in the race and said one of Joanow's opponents in the May 18 primary -- Hermitage city Commissioner William McConnell -- is the best candidate in the race. District Judge D. Neil McEwen, who holds court in eastern Mercer County, also is seeking the common pleas court vacancy created by the pending retirement of President Judge Robert Yeatts.
Fornelli, who retired in 2014 as Mercer County president judge, said he had been out of town for a few weeks and did not become aware of the alleged endorsement until a few days ago.
Since retiring, Fornelli said many people have come to him for advice on campaigning or ethics and he said he is happy to provide guidance to anyone who asks. Fornelli said he offered Joanow his congratulations and any advice.
Fornelli said he felt McConnell, a longtime attorney, was the strongest candidate for judge. Fornelli said he has known McConnell and his family professionally and personally for many years.
McConnell said Fornelli called him Monday to clarify the situation. The candidate said he was honored to receive Fornelli's support.
Though Fornelli said he wasn't sure how Joanow interpreted the offer of guidance as an endorsement, the retired judge speculated that it was a misunderstanding.
Joanow said as much Thursday. In a statement, Joanow said Fornelli had been a mentor for 30 years and, in conversations, offered his guidance and counsel during the campaign.
"I understood this as an endorsement," Joanow said. "Based upon a recent discussion with him, he clarified that he did not intend to make a formal endorsement. Graciously, he has once again extended his offer of guidance and counsel, of which I am very appreciative."
Joanow said he was also "appreciative and humbled" to receive endorsements from Reed and Dobson.
This is Joanow's second run for judge in as many elections. In 2019, he crossfiled both as a Democrat and Republican for one of two nominations for Mercer County Court of Common Pleas judge.
That year, there were two vacancies, created by the retirements of Dobson and Judge Christopher St. John. Joanow finished third in both party primaries, behind Ronald Amrhein and Margaret Lucas on the Democratic side, and Amrhein and then-state Rep. Tedd Nesbit on the Republican ticket. Amrhein and Nesbit won election that November to the two vacant judicial seats.
Like David L. Dye on Facebook or email him at ddye@sharonherald.com.