GROVE CITY — As with regular shots, the children seemed a little nervous to receive their COVID-19 vaccines — but with a little coaxing from a candy cane and the clinic staff, most kids didn't even feel the needle in their arm.
Parent Lidia Knauff, who brought her 10-year-old daughter Genesis Caballero to Grove City Middle School's gym Thursday afternoon to get vaccinated, she was glad to see her daughter get the first dose while Genesis was glad she hardly noticed getting the shot.
"It's good for her," Knauff said of the vaccine.
Though Genesis still needs her second dose, she'll eventually join the rest of Knauff's family, which is already vaccinated. Knauff said she trusts the science and technology behind the vaccine, which was why her family was comfortable with the shot.
The vaccine clinic was organized between the Grove City Area School District and AHN Grove City hospital.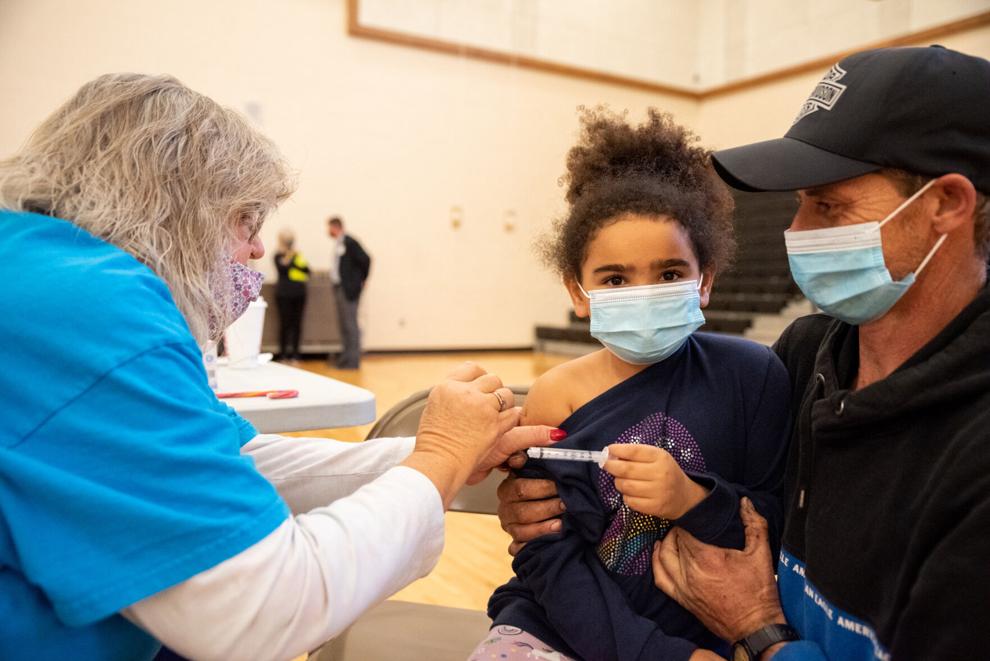 Jennifer Connelly, director of pupil services at the school district, said the school district previously hosted a pair of vaccine clinics in May and June, where students aged 12 and up could get their first and second doses.
With a positive reaction from parents and the already-existing working relationship with AHN officials, Connelly said school officials reached out to the hgospital for this most recent clinic after the U.S. Centers for Disease Control and Prevention recommended children aged 5 and up for the vaccine.
When organizing the clinics, Connelly said the school district contacted parents directly through the district's "ParentSquare" system, so that parents could schedule their children to get vaccinated Thursday.
"I think it makes it easy for the parents to have it here at the school after classes are over, and it's a place that the kids already know and are familiar with," Connelly said.
The district and hospital plan a follow-up clinic in December so the students can get their second dose, she said.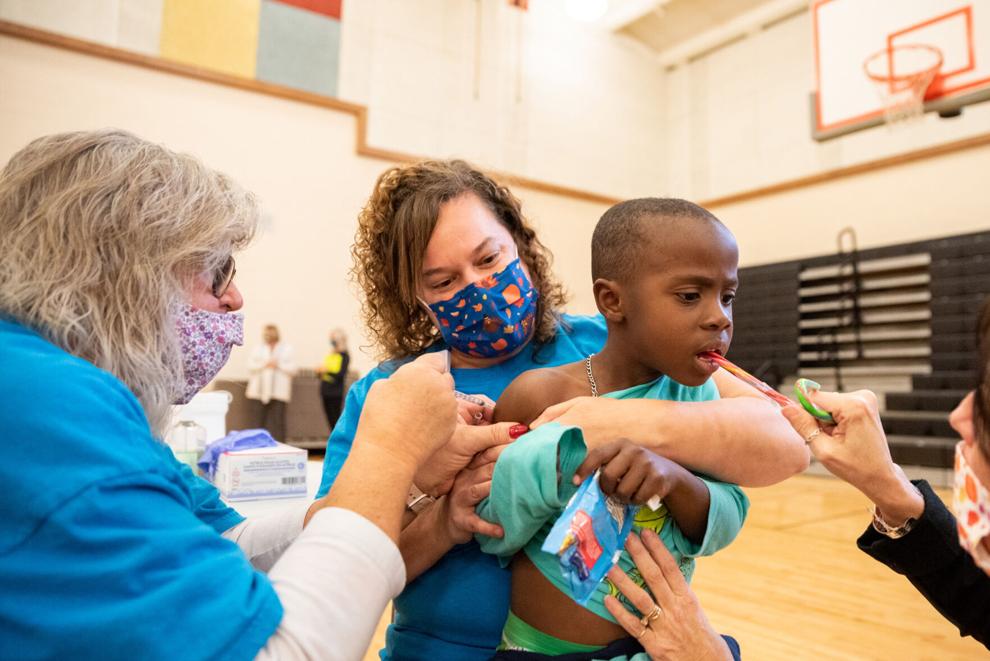 Sarah Kaufman and Travis Kaufman brought their twins Cooper and Colton, both 5 years old, to get vaccinated. Sarah, who works as a pharmacy manager at AHN, said she thought it was important for people to get vaccinated to help stop the spread of COVID-19.
The Kaufman's said they got vaccinated to help keep their kids safe, and getting their kids vaccinated will provide further protection when in school or elsewhere in the community.
"We want to make sure our boys are healthy for years to come," she said.
Like David L. Dye on Facebook or email him at .