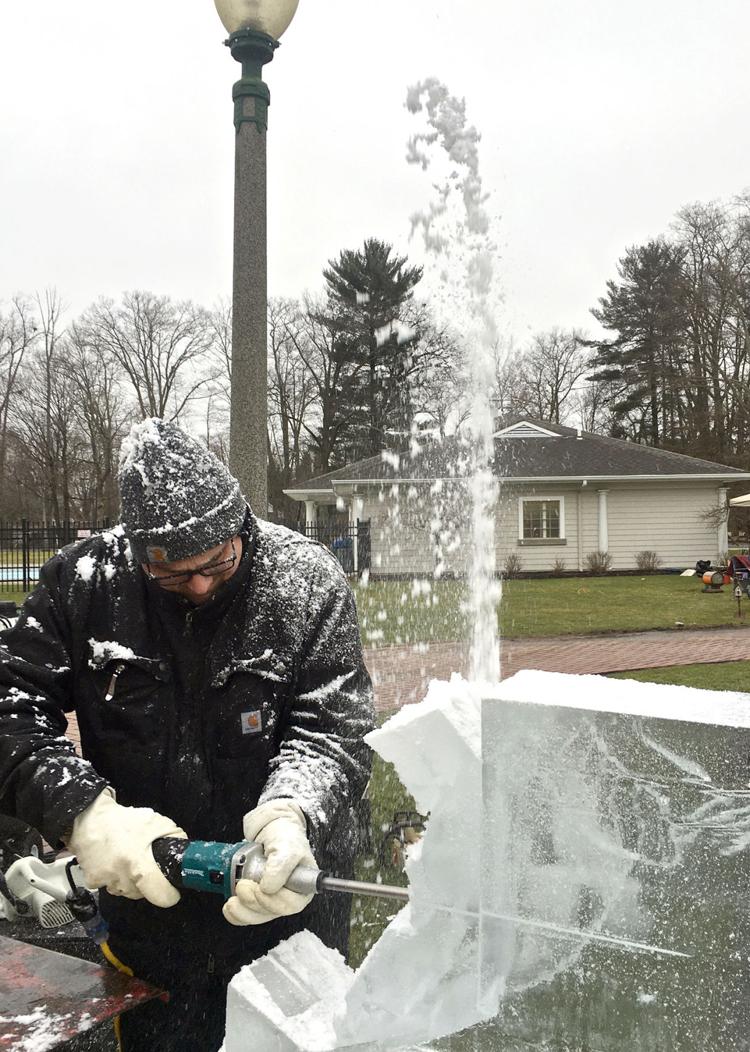 HERMITAGE – While there was a lack of snow at Sunday's 10th annual Winter Fest at Buhl Park, it was still a howling success for Cindy Eddy's dog sled huskies.
Unable to give a traditional dog-sled demonstration, the Butler resident's sled team wailed for visitors to pet them as compensation.
"They're very friendly,'' Eddy said of her dogs, which she trains for the winter sport.
Bred and trained for the heavy-duty task of sledding, these particular huskies won't make a good in-house pet for most families. If not given a steady workout regime, they'll literally eat you out of house and home.
"If they don't exercise, they'll eat the walls of your house,'' she said. "Our house has ceramic walls and we have few knick-knacks.''
What's more, these dogs want to expend their energy outdoors.
"They're good escape artists if they get bored,'' Eddy added.
Dogs are the engines of the sled designed to speed across glistening snow. Eddy's dogs were rescued from owners who were unable to handle them.
"I take an aggressive dogs and make them nicer,'' she said.
In the sport now for 33 years, Eddy doesn't go for the marathon races, such as the fabled Iditarod, which runs about 1,000 miles across Alaska.
"I run in the sprint, which is 6 miles,'' she said.
Temperatures at Sunday's event were in the mid-30s, but the wind made it feel below freezing.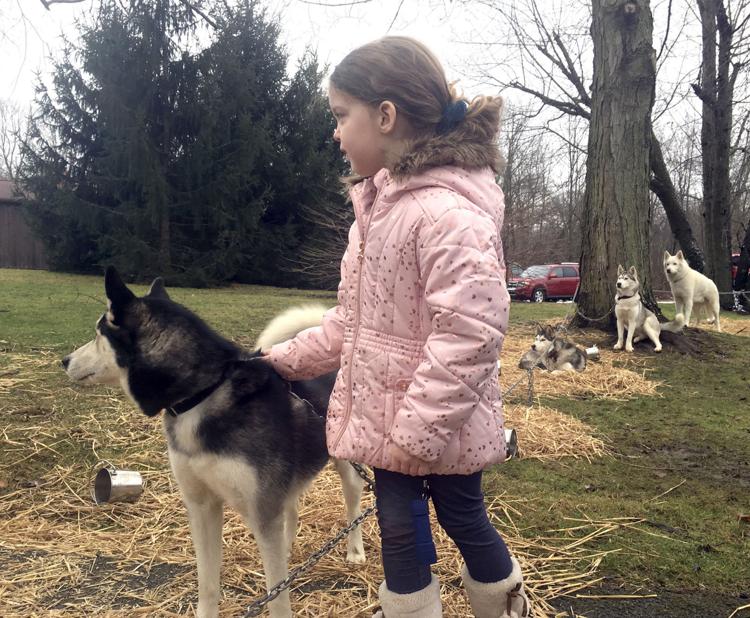 Frank DelGarbino, a professional ice carver, kept busy creating a horse carving and other creations.
"I do a lot of weddings and like to enter contests,'' DelGarbino, who helps his family's Leo's Ristorante in Howland, Ohio.
Even though there was no contest Sunday, he takes competition seriously. He declined to show the diagram giving all the details and intricate designs of his pieces.
"I don't want the competition to see it,'' DelGarbino said.
Bill Schaudt, a wood carver from Cranberry Township, Butler County, also was on hand creating an eagle using a chainsaw. Schaudt uses white pine as it's a softer wood and easier to work with.
"Most people who buy my carvings place them outdoors on their porches and at the end of their driveways,'' he said.
Like most forms of art, his animal creations are dictated by the whims of buyers.
"Cardinals are coming on strong, and before that it was owls,'' Schaudt said.
But bears and eagles are always popular among buyers, he added.
In the Buhl Park, Casino the chili cook-off was popular to fill the desires of almost any taste. Shawn Myers had his chili creation on hand that was spicy hot.
"I started making it last night and let it cook overnight for 10 hours,'' Myers said.  
His daughter Mariah helped serve up his chili and said she assisted him in his craft. 
When asked what made her father's chili stand out from others, the 10-year-old gave an interesting response.
"The love in it,'' she said.