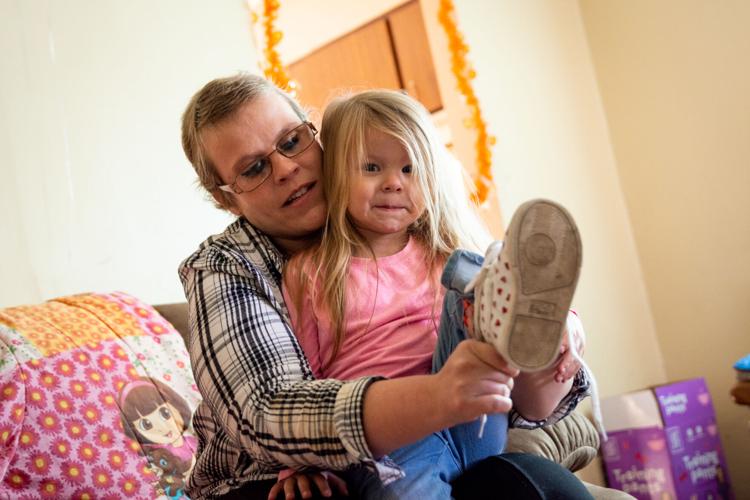 SHARON – It's been nearly a year since Catherine Clarke experienced a burning sensation that led to a breast cancer diagnosis, and things are not getting easier for the Sharon woman.
"But I don't want you to be sorry... I just live one day at a time," she said.
Clarke, 36, was diagnosed on Dec. 2 with triple negative invasive ductal carcinoma. It is stage IV metastatic breast cancer, meaning that it has spread to her liver and lungs.
"I did five months of chemo, and none of it was responsive," said Clarke, a single mother of four who had been working with individuals with intellectual disabilities.
She has started chemotherapy again along with immunotherapy, and talked about how her life has changed over the past year.
Clarke called her doctor in early November after she felt burning in her chest, and she was anxious while waiting for the test results that confirmed she has breast cancer.
She has a few female relatives who have had breast cancer, but she notes that anyone can get breast cancer, even if there is no family history, and the outcome can vary from person to person.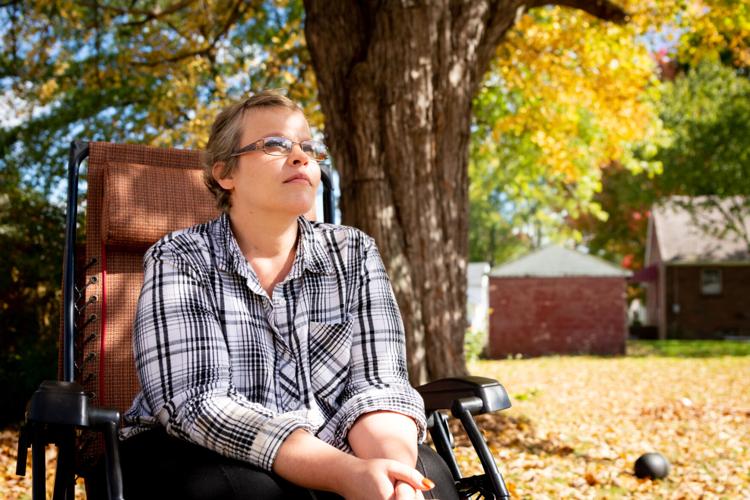 And with October being Breast Cancer Awareness Month, she encourages people to educate themselves about the disease, especially since there are many different variations and treatments.
She had a lumpectomy on Aug. 11, and found a lump on her chest two weeks later. The softball-sized tumor revealed the cancer is spreading.
Clarke is praying that her current treatments work. If they don't, she can look into clinical trials.
In the meantime, she tries to enjoy every moment with her children. Rosalie Morris, 3, and Ethan Clarke, 13, live at home with her.
She has support from Sheepfold Ministries in Sharon and has connected with Briana Banner of Pine Township, who had the same kind of breast cancer and was featured in a recent Herald story.
Clarke greatly appreciates help from loved ones like her aunt, Loretta Knapp.
"We cry together and we laugh together," she said.
She's been dealing with a number of chemo side effects such as sensitive skin, new allergies, hair loss, diminished taste and smell, acid reflux, restless legs syndrome and neuropathy.
The COVID-19 pandemic has complicated things – Clarke is not allowed to bring a visitor when she receives treatment at the UPMC Hillman Cancer Center in Farrell.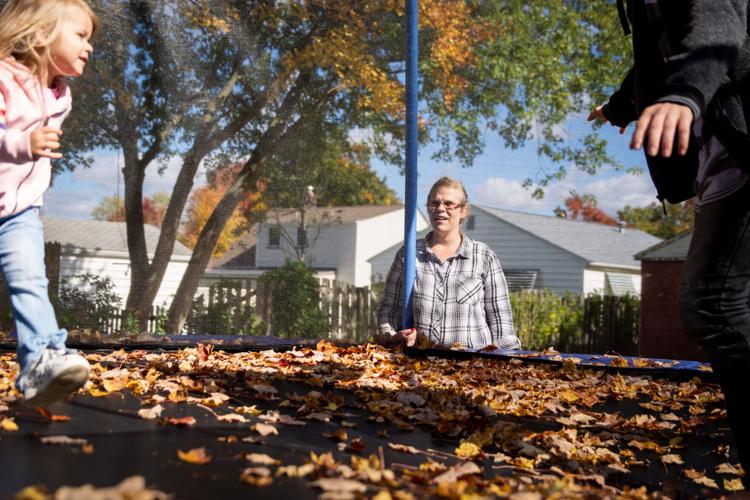 She's at high risk for contracting the virus, so she's been spending a lot of time with kids outdoors. Even though she's unwell, she is still a busy mom who can't take time off from parenting, she said.
Clarke tries to remain positive for her children, and while it's difficult not being in control of her future, she said that she can't live in fear because she knows that her family is in God's hands.
She plans to write letters for her children to open on their birthdays if something happens to her, and she wants them to remember good things about her.
"I just enjoy each and every day," Clarke said.