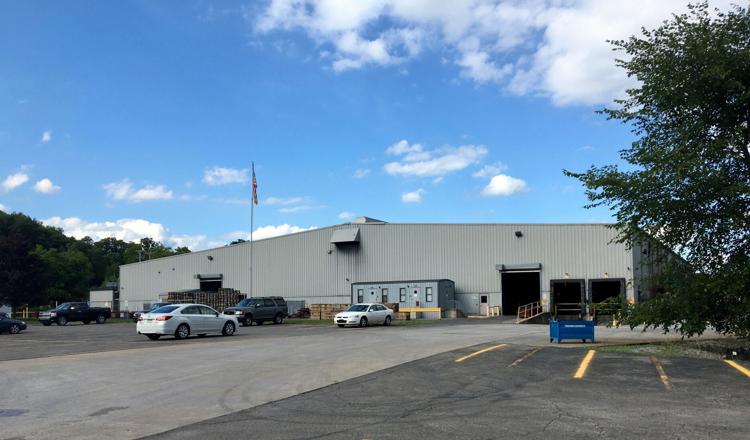 MERCER — The borough's last remaining manufacturer is preparing to lay off about 150 employees in preparation to move operations to Wisconsin, but local officials are already looking at what can be done to help.
Mercer Mayor Ross Vernon said he had heard rumors that Mercer Forge Corp. would close, but official word came Tuesday that Milwaukee Forge had purchased the local company.
According to the announcement, Vernon said the purchase is to be completed this month, with employee terminations coming before closure of the acquisition.
But the mayor saw some cause for optimism in the letter, which said Milwaukee Forge, based in Milwaukee, will assess current operations at Mercer Forge, with future workforce needs among the considerations.
"The way I read that, it sounds like some people will be rehired," Vernon said.
Mercer Forge officials directed questions on the action to spokesman Karl Dahlen of Neenah Enterprises of Neehah, Wis., the company's previous owner. 
Dahlen directed inquiries to Jonathan Levine, a spokesperson for Milwaukee Forge. Levine said in an email that Milwaukee Forge had no comment Wednesday evening.
Mercer County Commissioner Scott Boyd said county officials were aware of the situation and are working from a "couple different angles" to see what can be done for any displaced workers.
He said that will include reaching out to the Pennsylvania CareerLink's rapid-response department, which can speak with affected workers and look into placing them in other manufacturing jobs.
Commissioners also contacted representatives of Penn-Northwest Development Corp., Mercer County's economic development agency, about what can be done to help Mercer Forge employees.
"We're sorry to see the sale take place, but we'll do what we can to help out the situation and keep those jobs here," Boyd said.
The building at 200 Brown St., Mercer, has housed multiple businesses over the years, Mercer Forge has occupied the space since at least the 1980s. Vernon said the plant was renovated in the early 1990s with a grant used to fund the project.
In that time, Vernon said the plant employed people from throughout northern Mercer County, particularly Mercer — with some employees who lived nearby able to walk to work. Employees earned livable wages, which Vernon estimated at about $15 to $20 per hour, depending on the position.
With Nortek Global HVAC's closure of the former Reznor heater factory in 2019, Mercer Forge was the last remaining manufacturer in the borough.
But Vernon was optimistic that Mercer Forge would continue work, even in a diminished capacity.
"I hope they don't move the whole operation," Vernon said. "They're experienced people and they're part of the workforce."
Like David L. Dye on Facebook or email him at ddye@sharonherald.com.