HERMITAGE — Storm can't see very well, but he enjoyed getting out and walking along the rows of pumpkins Friday afternoon, with Hannah Gibson guiding him by a leash.
Storm, an eight-month-old great Dane under the care of Pennsylvania Great Dane Rescue and Rehab out of New Castle, is partially blind and in need of surgery.
And while the time outdoors and socializing at Gibson's Produce and Pumpkin Patch in Hermitage do Storm good, Hannah, 11, wants to do more — which is why she's fundraising toward Storm's surgery.
"He seemed like such a good dog," Hannah said. "He's very friendly."
Hannah first met Storm this September at Buhl Park during the Paws Extravaganza, an annual event that supports the area's animal organizations. The Pennsylvania Great Dane Rescue and Rehab was among the participating groups and brought out Storm to meet people, which is how Hannah fell in love with the Great Dane.
Hannah previously raised funds toward the organization, "Club Pet Adoption," and the Gibson family currently owns three dogs and three cats, so helping animals was something the family was already familiar with, said Kristy Gibson, Hannah's mother.
To help Storm, Hannah is selling apples from Apple Castle, in Lawrence County as well as crafts made by her late great-aunt and uncle Jean and Ed Hurst, who left the family with multiple crafts after their passing, Kristy said.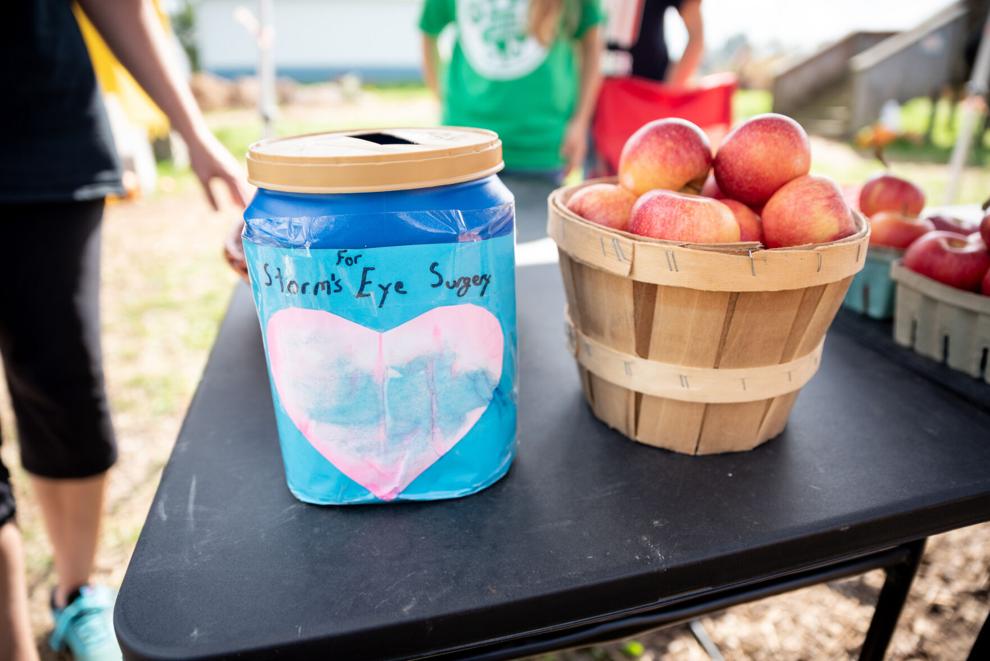 "We have some people who see the stand and ask about Storm, and other people have heard about it and just dropped off donations," Kristy said.
Storm's surgery is estimated to cost $3,000, but the price could be lower or higher, PAGDRR Treasurer Michelle Bayer said.
Storm is currently on medical hold, and can't have the surgery until he's fully grown, when he's about 2 or 3 years old, and after receiving recommendation by a veterinarian. If Storm had the surgery now, Bayer said Storm's body could develop in such a way that might undo the operation's benefits.
Storm's medical hold also applies to adoptions as well, and Bayer said Storm's adoption status would be determined as Storm recovers from the surgery.
So far the Gibsons have raised about $2,300 as of Friday for Storm, while "All Paws Matter" donated some monies as well, Bayer said.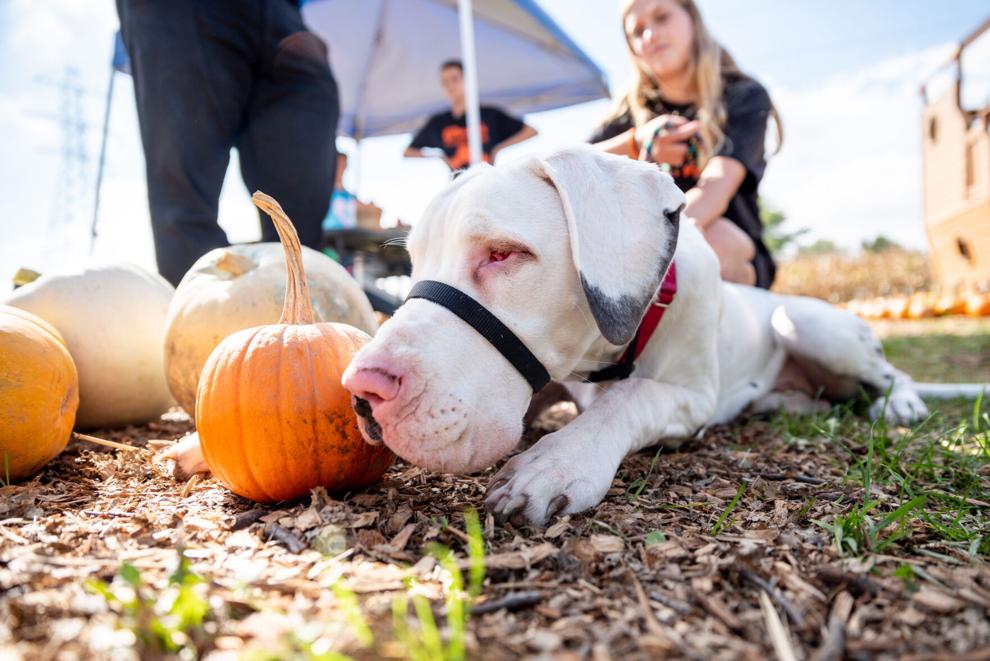 Any extra funds raised will be put toward other dogs' medical issues. Pennsylvania Great Dane Rescue and Rehab is supporting five dogs, including three at their own building and two in foster care.
Bayer herself has been a foster dog keeper since 2018, starting with a Great Dane and its litter of puppies, although she ended up adopting the mother Great Dane.
She said the foster process — which involves caring for dogs, becoming attached to them and watching them go off to their forever homes — is emotionally taxing.
"You send a piece of your heart out with every dog you foster," she said.
For more information on Pennsylvania Great Dane Rescue and Rehab, visit the group's Facebook page or pagdrr.org. Other information, including times for Storm's visits, is available on Gibson's Produce and Pumpkin Patch's Facebook page.