HERMITAGE — A Sharon man's car, already sporting a unique camouflage, received some more decorations Wednesday afternoon.
Cameron Shardy stopped by the parking lot of Gabe's in the Hermitage Towne Plaza for a few hours in his black Honda Civic, which features a red-white-grey vinyl wraparound, with a sign asking for people to sign his car. He found about a dozen takers during his stop.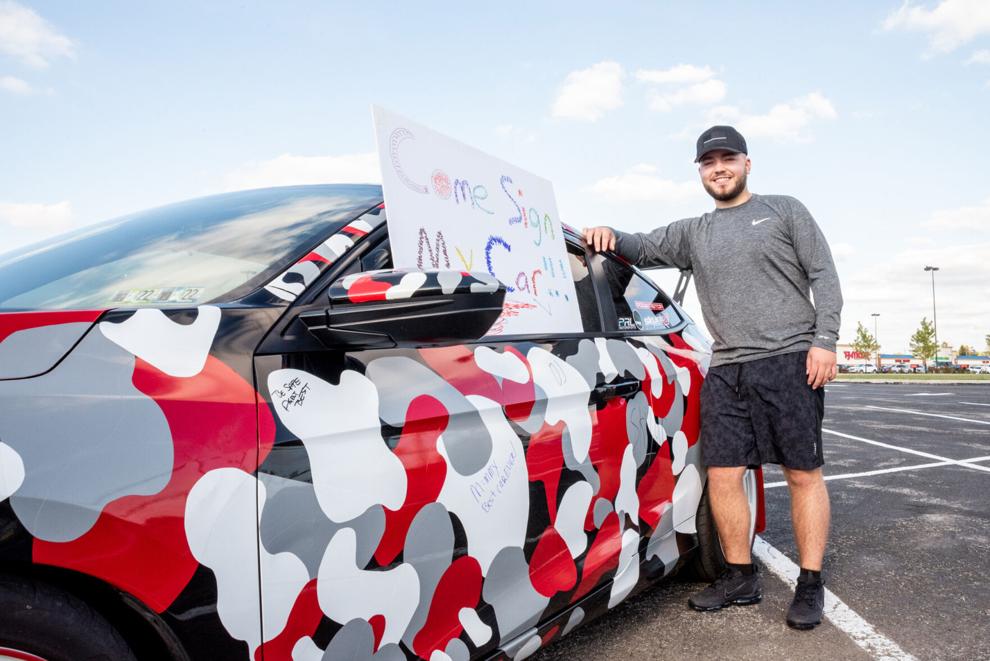 "People love it," Shardy said. "Sometimes they stop and sign, other times they just want to look."
Shardy said he planned to replace the vinyl wrap sometime next year, possibly with a "Hot Wheels" or Lightning McQueen theme. He also wanted to do something positive and a little different, which is why he encouraged passersby to stop and sign his vehicle.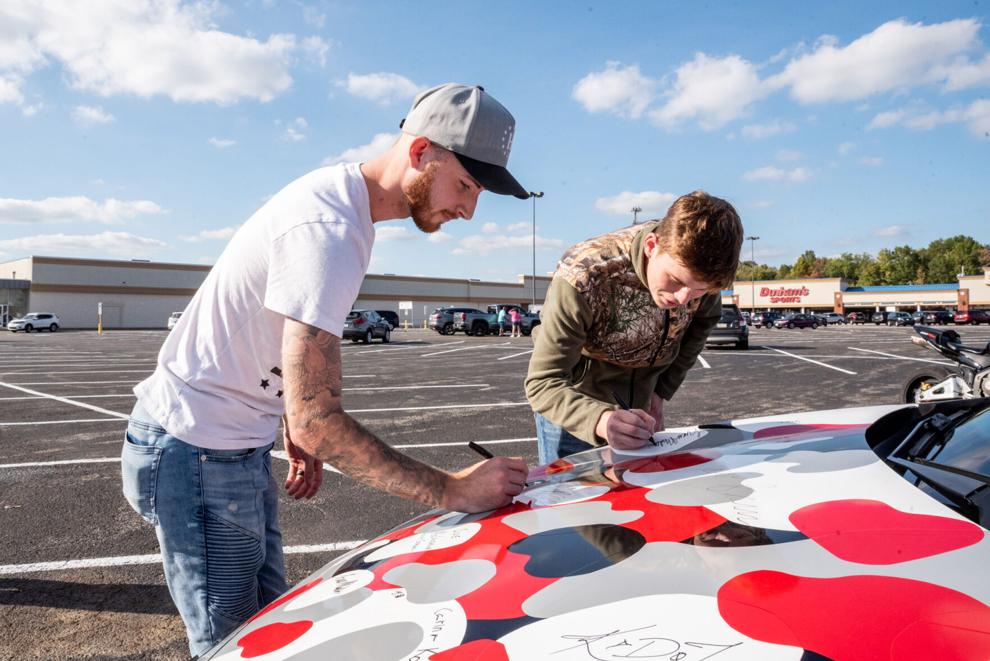 Like David L. Dye on Facebook or email him at .