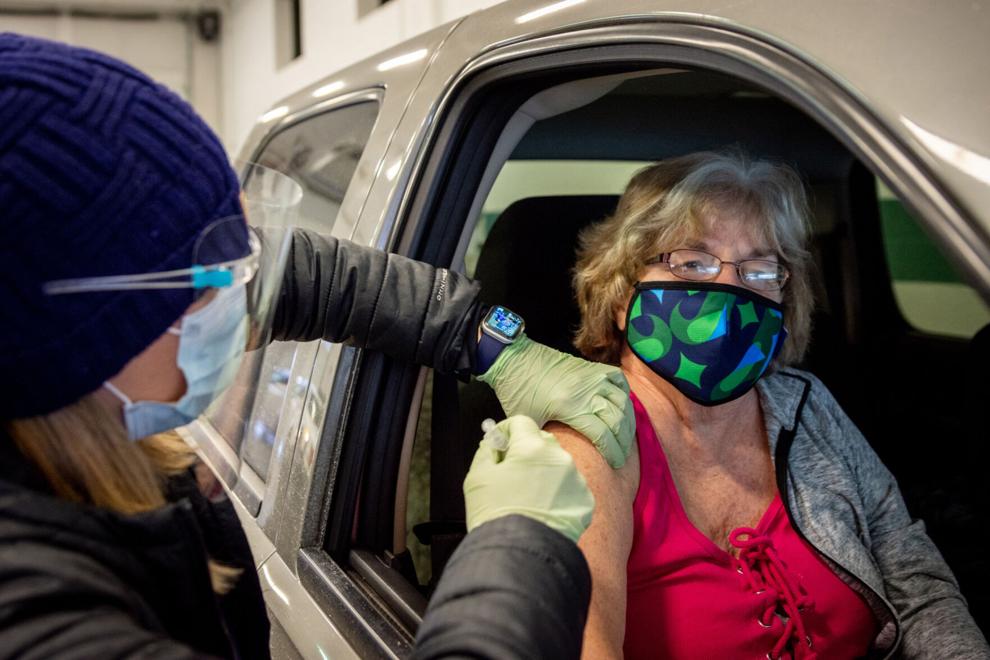 GROVE CITY — Plans are underway to vaccinate Pennsylvania's educators, but organizers are still gathering information on how to deliver the inoculations.
Under the state's efforts to vaccinate teachers and school support staff, intermediate units -- including Midwestern Intermediate Unit IV -- will set up and schedule clinics for the Johnson & Johnson single-dose vaccine. MIU IV, based in Grove City, administers state programs for 27 school districts in three counties, including 12 school districts in Mercer County.
The unit's executive director, Dr. Wayde Killmeyer, said he was informed a few days ago by Gov. Tom Wolf's office that educators would be prioritized in Phase 1B of the state's phased vaccination program. During this phase, the primary role of the intermediate unit will be to collect and distribute information to officials in the individual school districts.
During the first wave of educator vaccinations, which is expected to begin in a week or two, elementary teachers educators who work with special needs students and those who teach English language-learners, since those students benefit the most from in-person instruction, Killmeyer said.
The second wave of vaccinations will include high school teachers and educators who were not covered in the first wave. Other school staff -- including administrators, bus drivers and classroom aides -- will also receive vaccinations under the state's plan, Killmeyer said.
"One misunderstanding is that it's not just teachers that are being educated, it's anyone who's going to be working closely with the students," Killmeyer said.
The governor announced Wednesday the state will use its first allocation of 94,600 doses of the Johnson & Johnson COVID-19 vaccine to immunize teachers across Pennsylvania. 
The Pennsylvania Emergency Management Agency and the state departments of health and education will partner with the state's 28 regional intermediate units to deliver the vaccines, with assistance from the state National Guard and AMI Expeditionary Healthcare will administer the vaccine.
Killmeyer said the state had a formula -- based on an approximation of how many teachers have already been vaccinated in Phase 1A and estimates of how many people will opt to not receive the vaccine -- for distributing doses among educators.
The state sent online surveys Wednesday to educators and other school employees. Killmeyer said AMI Expeditionary Healthcare will establish clinic locations, based on the survey results and in locations that meet physical guidelines, including space for a registration area, waiting area and observation area.
Wolf said Wednesday that the aim of the program is to get teachers back in the classroom for in-person instruction. The state Department of Education has been calling for schools to consider whether they can offer in-person instruction based on the number of cases they've had in their school population, as well as on the prevalence of COVID in the surrounding community.
Under those guidelines, schools in only four of the state's 67 counties – Cameron, Forest, Fulton and Sullivan counties – should be open for full-time in-person instruction, because those counties had fewer than 10 COVID cases per 100,000 residents in the last week and fewer than 5% of COVID tests in those counties came back positive for the virus in the last week.
Under the state's previous guidance, schools in areas of severe community spread are supposed to offer classes only online. Under the updated guidance, even in areas of severe COVID spread, the state is recommending that schools offer at least part-time in-person instruction at the elementary level.
Wolf said that when teachers are vaccinated, they should be prepared to go back to in-person instruction.
But he said that the state's guidelines are only a recommendation and the state will not mandate that schools reopen for in-person instruction, even if the teachers have been vaccinated, if local school officials decide against fully reopening.
And the vaccination process might take some time. Due to the large number of people who work at school districts in IU IV, Killmeyer said it is important to remain patient as the state works toward vaccinating all willing school staff.
"If people in education don't get serviced in the first wave, keep in mind that the second wave is coming," Killmeyer said. "Eventually we'll get schools back to face-to-face instruction, which is what everyone wants."
CNHI state reporter John Finnerty contributed to this story.