HERMITAGE — Dr. Brandon Mikolich discovered his career path around the dinner table.
"My mom and dad were both doctors, so it's something that we were always talking about at the dinner table," Brandon said.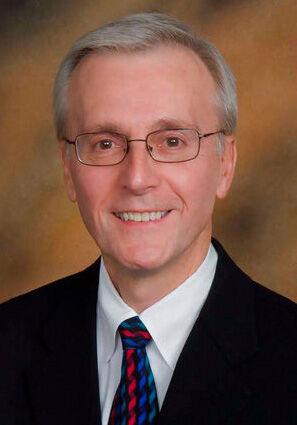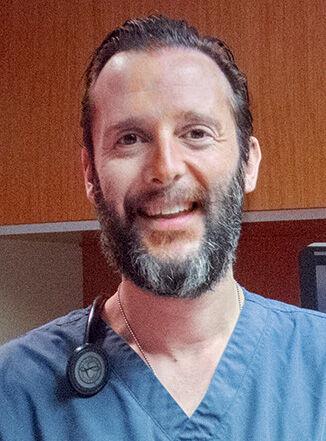 Today, the father-son duo have not only similar jobs, but their offices aren't far apart. Both men work in the cardiology department at Sharon Regional Medical Center. 
Dr. John Mikolich oversees diagnostic cardiology, or testing, and Brandon is the director of Sharon Regional's cardiology division, where he sees cardiac patients in the clinic and performs cardiac catheterizations at the hospital. 
John graduated in 1974 from Ohio State University and Brandon graduated in 2002 from Drexel University in Philadelphia. John, originally from the Struthers area, said his own father encouraged him to stay close to home, both for the career opportunities and to keep his skills and training in the area.
It also gave him the opportunity to pass his work on to his son. Their skills and training have been in high demand during the COVID-19 pandemic. 
A study conducted in Germany found that 70 percent of COVID-19 patients ended up experiencing cardiac inflammation, or inflammation in the heart muscles or the lining surrounding the heart.
John said about 57 percent of their patients have experienced cardiac inflammation, many from COVID-19.
"If you had told me last February that I'd be involved in the COVID-19 pandemic, I'd have said 'no way,'" John said.
However, the heart inflammation symptoms are not usually linked to COVID-19, and are sometimes mistaken for heart attacks.
Starting a few months after overcoming COVID-19, patients may experience symptoms such as chest pains, shortness of breath or fatigue. Though the inflammation is usually tolerable, Brandon said the real risk comes from acute cases where patients can suffer irregular heartbeat and encounter further heart issues down the road.
"When you ask the patient if they've ever had COVID and they say 'About six or eight weeks ago,' then you see the gears turning and they realize it might be connected," Brandon said.
Cardiac inflammation can be treated by taking pills, but treatment can take from three to six months, and some patients stop taking their medication because they feel better. This can cause the inflammation, and its effects, to return, Brandon said.
Absent COVID-19, the father-son duo's primary task is a procedure called a transcatheter aortic valve replacement, or TAVR.
With a traditional surgical aortic valve replacement, or SAVR procedure, the medical staff opens up a patient's chest to perform open-heart surgery, followed by four to five days in the hospital for recovery. With TAVR, the surgical staff instead reaches the patients' hearts through their legs — a far less invasive procedure. 
After TAVR, patients are often ready to go home the following morning, Brandon said.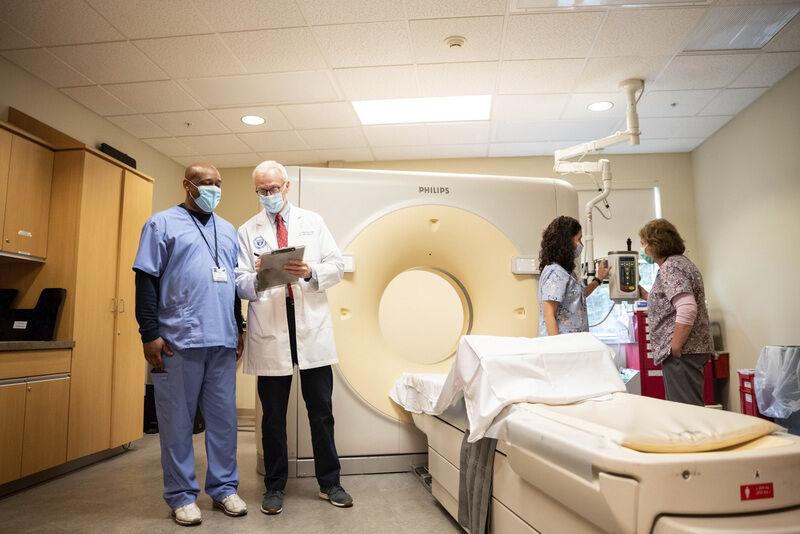 Sharon Regional is expected to offer the procedure starting later this month, with 10 patients already lined up. Dr. Chinedu Angela Igwe will perform TAVR procedures and Dr. Sabeeh Siddiqui is the head interventional cardiologist.
John Mikolich said Sharon Regional's cardiac care is enhanced by its use of "heart teams," where multiple specialists from different cardiological disciplines evaluate each patient's needs and collaborate to help patients make the best-informed decisions.
That process, he said, is part of Sharon Regional's effort to exceed national cardiological standards, including in emergency response
Following a heart attack, hospitals face a recommended door-to-balloon time — the elapsed time from a patient's entry into the emergency room to a balloon's use in the blocked artery — is 90 minutes or less, according to the American College of Cardiology.
At Sharon Regional Medical Center, the door-to-balloon time is closer to 40 or 50 minutes, and the hospital's central location in Sharon means local patients have a relatively short trip compared to being sent elsewhere, John said.
"It's something that is really an advantage to the people in our care," John said.
Like David L. Dye on Facebook or email him at ddye@sharonherald.com.