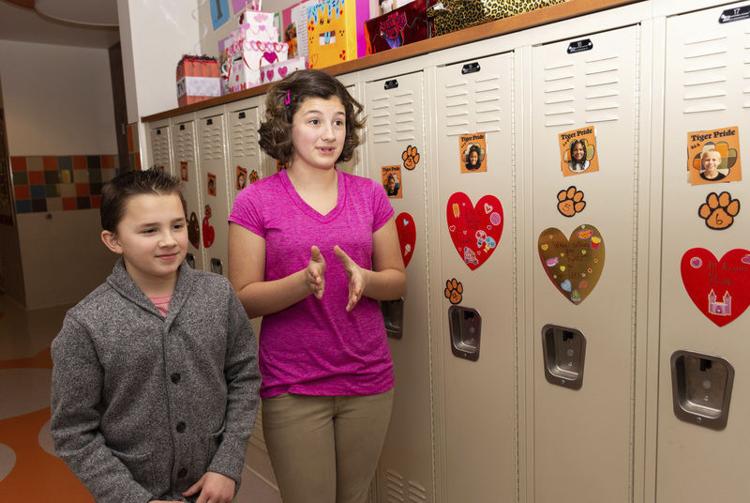 SHARON – Jordan Prelerson wanted to do something special at her school for Valentine's Day.
So the sixth-grader created handmade heart cards for all 490 students in Case Avenue Elementary School in Sharon City School District.
Jordan went to her principal, Traci Valentino, told her the idea, found out how many students are in the school and got to work.
It took her two weeks to make them.
"I made 508 and I came back with one extra," Jordan said.
She had a little help.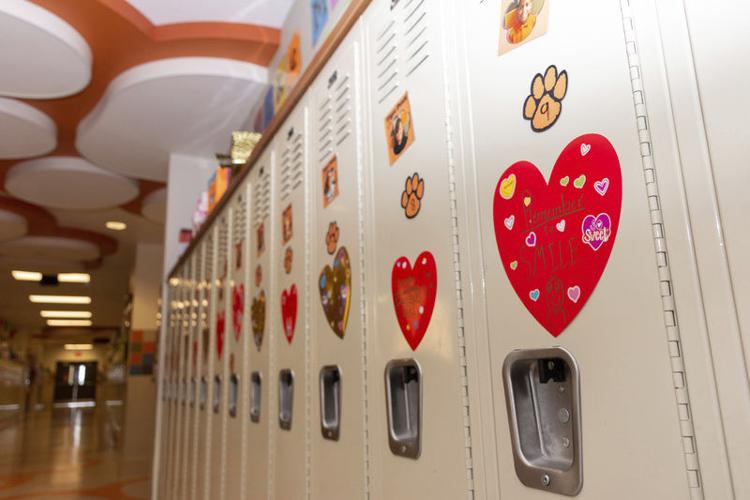 Her brother, Jacob Prelerson, a Case fourth-grader, placed stickers on every single one.
Jordan started by finding quotes on the internet. She cut out hearts and wrote inspirational quotes on each one.
The quotes included: "Laughter is the best medicine," "Believe in yourself," "Let your dreams be your wings," "No one is you. That is your super power," and "You are magic."
On Wednesday, Jordan and Jacob stayed after school to put the hearts on every in-use locker in the school and left some for teachers.
"I've had some teachers actually come up to me crying, saying how cool this is," Jordan said. "I've had many kids come up and thank me."
Jordan made her own Valentines for her class in fourth and fifth grades and wanted to expand on that for her last year at Case Avenue.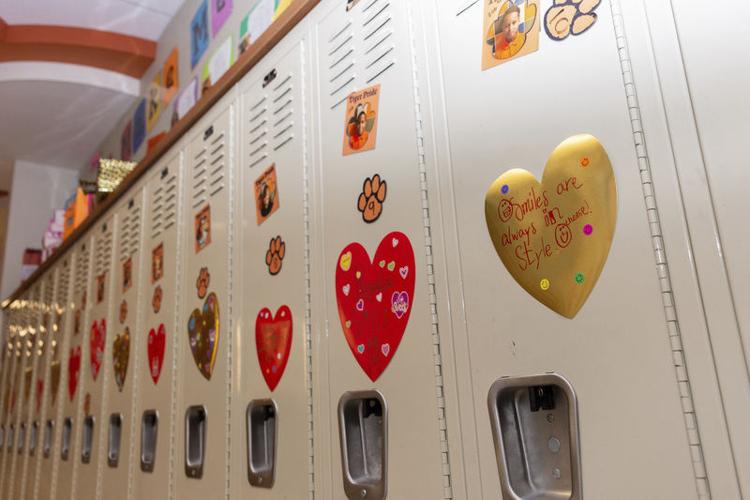 "One night my mom came into my room and said, 'Hey, you know how you do something creative every year? How about you make one for every kid in the school,' and I said, 'Yes, I'll do that,'" Jordan said. "So it took a lot of commitment to be able to do that."
Jacob thought his sister's idea was really cool, and asked if he could help.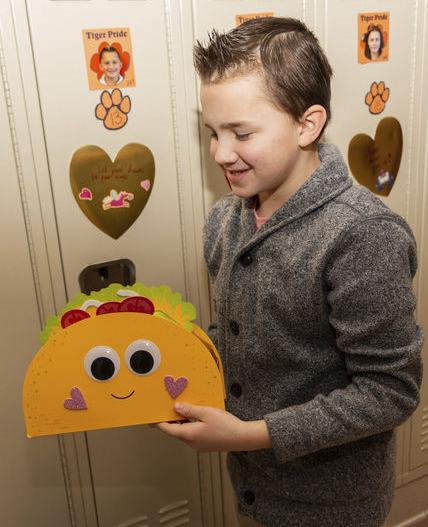 To celebrate Valentine's Day, Case Avenue students bring in mailboxes and exchange cards or pencils or erasers. This year, Jordan made a box and placed her pictures from kindergarten through sixth grade on it, for as many years that she has attended Case Avenue. Jacob made his box into a taco.
For Valentine's Day, Jordan said she is giving her father a Michael Jordan Funko Pop figure because he has wanted one for a while.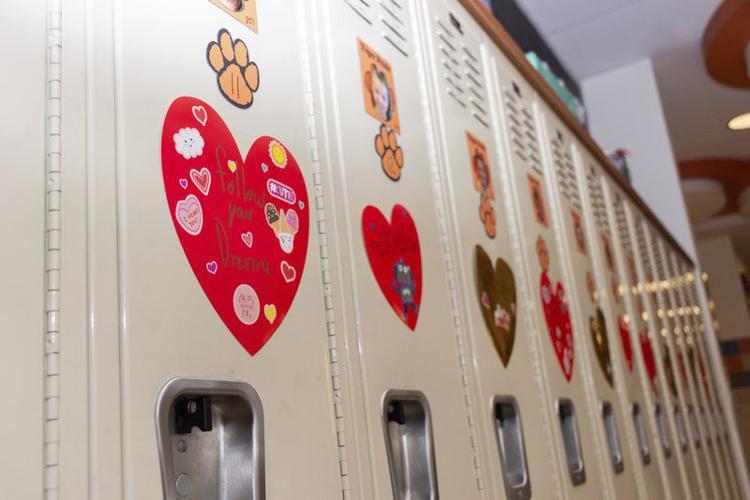 Jacob said he will decorate his mother's office at home for Valentine's Day.
Follow Melissa Klaric on Twitter and Facebook @HeraldKlaric, email: mklaric@sharonherald.com