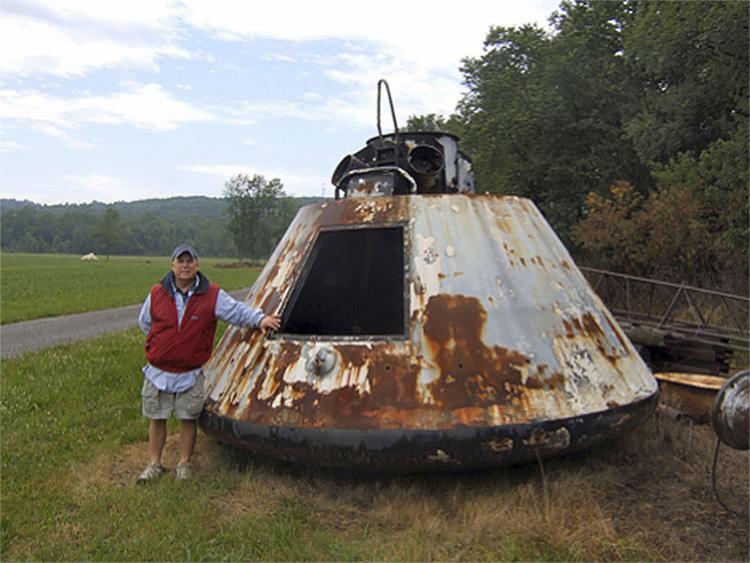 SHENANGO TOWNSHIP – A piece of America's lunar exploration history has landed on a local farm.
"Its been sitting here probably for 25 years,'' T. Scott Campbell said of a test Apollo moon capsule that's resting on his Shenango Township farm.
Campbell has been approached to have it sold or donated.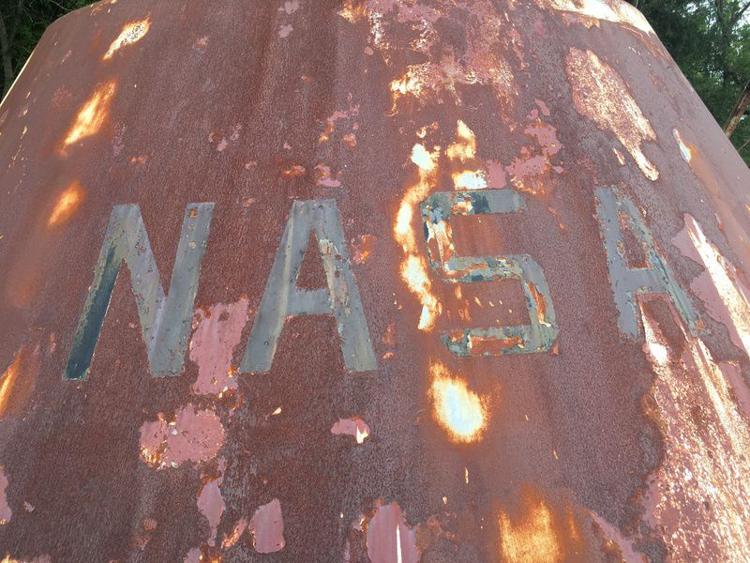 "Someone is going to have to pay me for handling it,'' he said of the capsule.
This isn't the gem of the fleet that carried the three American astronauts, Neil Armstrong, Edwin "Buzz'' Aldrin and Michael Collins, back to earth. Rather, it was created by NASA for testing to ensure Apollo astronauts could safely return from their moon voyages in real capsules.
NASA's online records show they began producing these test capsules at least as early as 1965. The capsules underwent brutal tests such as being subjected to ferocious heat and being dropped from high altitudes to see if it could survive crashing to the ground.
A capsule is a critical piece of equipment for any space voyage. For the Apollo flights, it had to withstand temperatures of about 5,000 degrees as it screamed into the earth's atmosphere at speeds up to 17,000 mph.
"They were produced for various training purposes,'' said Sean Potter, a NASA spokesman. "Some were used by the Navy to drop them and practice for recovering them in the ocean.''
There were other capsules not fully constructed to perform other tests, Potter said.
"Some of them were just shells to serve a purpose in testing,'' he said.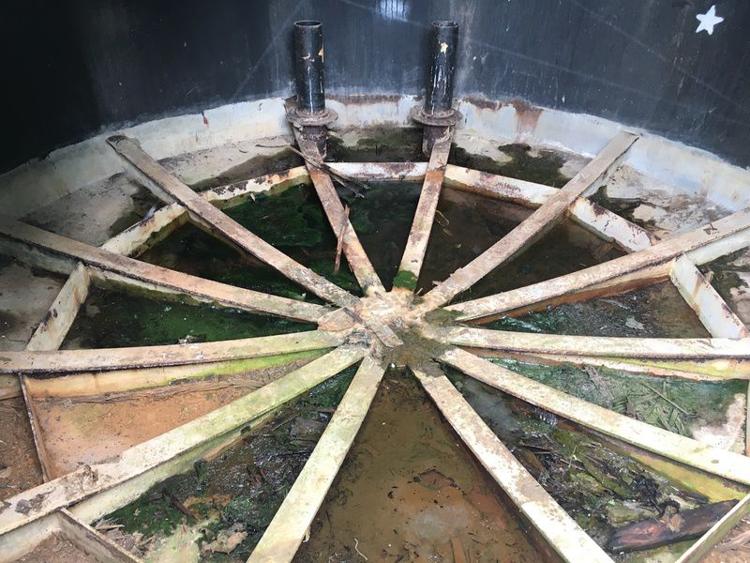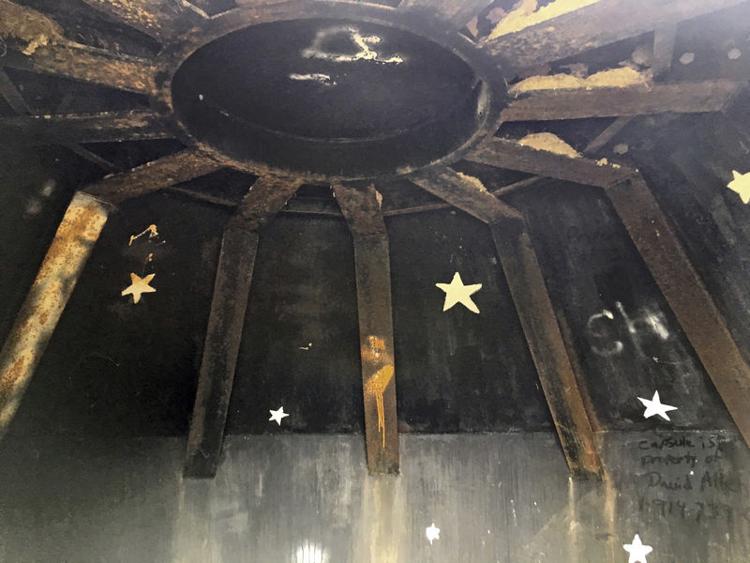 As the Apollo missions wound down in the early 1970s, NASA found itself with dozens of these metal capsules, known as "boilerplates,'' that were no longer needed. Like any other government agency with unwanted materials, NASA sold most of them off.
That's where David Allen enters the picture.
A senior lecturer at the State University of New York Maritime College in the Bronx, Allen is an avid fan of America's early days in space exploration. He can quickly identify all the NASA launches of the Mercury, Gemini and Apollo missions. His father was employed by contractors who worked on the Mercury and Gemini projects.
"They designed and engineered capsules,'' Allen said.
Allen teaches history at the college and requires his students to conduct research on tangible artifacts. In one case, a student tracked down a test Mercury capsule that was resting in a barn.
It was brought to a class in Connecticut and restored.
With a successful project in hand, Allen and another student began the hunt for an Apollo test capsule.
"It took me calling all over the place to find out where they came from and where they went to,'' Allen said.
He found one was on view for decades at a Dairy Queen in Franklin, Pa. That capsule was eventually sold in recent years to someone in Colorado, Allen said.
Then Allen came to find a capsule was bought by Shenango Township businessman and township supervisor Dale Perry.
"I connected with him 10 years ago,'' Allen said.
Allen said Perry told him he bought the capsule at a junkyard. Allen also said Perry told him the capsule sat near Shenango Township's Oak Tree Country Club, and it was later moved to a nearby farm.
Allen said he visited the farm to see the capsule and take photos. It turned out the farm is owned by Campbell. Allen said he and Perry met a couple of times and he bought the capsule from Perry for $2,500.
"He gave me a bill of sale,'' Allen said.
While Allen wanted to see the capsule restored as quickly as possible, it took him a decade to line up the funding and the right people for the project.
"The Altoona School District is taking this on,'' Allen said.
But when friends of Allen went to visit the farm last month, they were chased off the property by an unknown man.
Allen found out Campbell owned the farm and reached out to him to take possession of the capsule.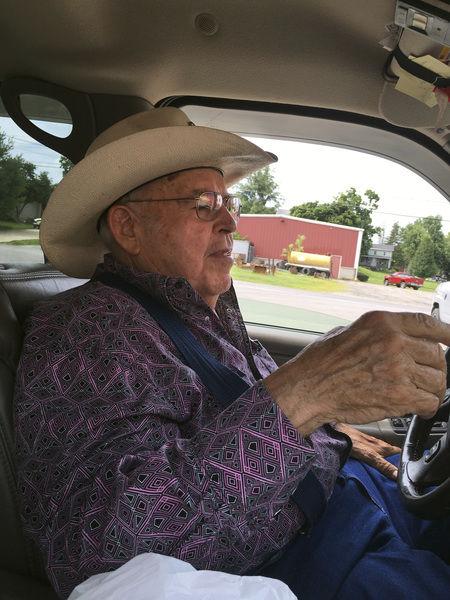 Campbell said years ago, when the country club was having financial difficulty, he was asked to remove the capsule from its grounds.
"Teenagers were drinking beer inside the thing,'' Campbell said. "There were broken beer bottles all over.''
Campbell is a co-owner of T. Bruce Campbell Industries, a multi-faceted business that straddles the Shenango Township and West Middlesex border. Among other things, the company offers fabricating, machining and material handling – which often requires hefty lifting and transportation equipment. That made it easier for Campbell to move the roughly 9,000-pound capsule to his farm.
"Dale Perry never told me he sold it,'' Campbell said. "I don't know that it was his to sell. Dale is my neighbor, so why didn't he tell me he did that? After 25 years it's awful late to claim it.''
Multiple phone messages last week to Perry's home went unreturned.
Allen said he's talked to Campbell about striking a deal for the capsule.
"An option is that he donates it to the Altoona School District so he can write it off on his income taxes,'' Allen said.
Based on his research, Allen believes the capsule was used by the Navy to practice recovery of the astronauts.
The capsule has clearly been dinged up over the years. There's no hatch door, deep scars can be found along its bottom and rust has built up along its sides. The inside was painted at some point with wooden slats on the bottom and ceiling.
What ever NASA housed inside the capsule was removed before it was sold, Allen said.
Set to turn 79 next month, Campbell said he's pondering what to do.
"I'm a fair man,'' he said. "I've never cheated anybody.''