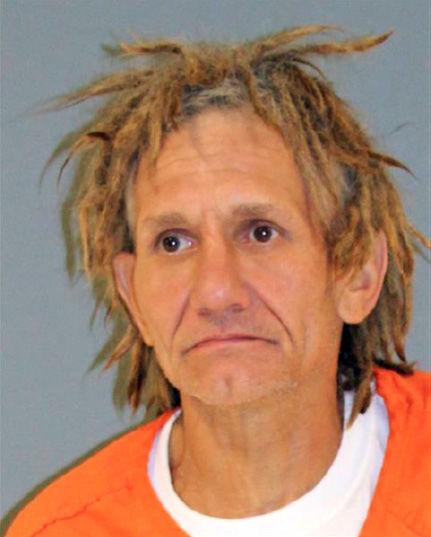 SHARON – District Judge Dennis M. Songer scolded a man, who is accused of twice setting fire to a house on his street, for not following instructions.
Leonary Michael Frye, 52, who now lives at 837 Linden Ave., Masury, was charged with arson and risking a catastrophe after police said he set fires at Oct. 20 and again June 3 at 279 Oak Way, Sharon, to the house across the street from his family home.
Frye said he did it because he was tired of looking at the dilapidated house, police said.
At his preliminary hearing Aug. 1, Songer told Frye to stay off Oak Way as a condition of his bond. The next day, police charged Frye and his son, Leonard M. Frye Jr. with intimidating a witness after they were accused of going to the witness' residence on Oak Way and threatening to kill him.
Frye Sr. had been free after posting bond on the arson charges and was to have his preliminary hearing on the intimidating a witness charges on Thursday. But the preliminary hearing turned into a bond revocation hearing when he was late to court.
"I told you three times not to be on Oak Way, and you even snipped at me," Songer told Frye Sr. 
Songer set bond at $500,000 cash and Frye Sr. was taken to Mercer County Jail.
"You will be on time next week," Songer said, referring to Thursday, the new date set for Frye Sr.'s preliminary hearing on the witness intimidation witness charge.
Frye Sr. also faces charges of possession with intent to deliver and possession of drug paraphernalia after police said they found 10 marijuana plants and a metal crack cocaine pipe on Frye's property during the arson investigation.
During testimony on the arson cases Aug. 1 before Songer, a Sharon police detective testified that Frye Sr.  was frustrated because of the dilapidated building at 279 Oak Way, which had been across the street from his residence.
Both fires were ruled arson. The detective testified that the state police fire marshal's report noted that there was no utility service to the house, which meant the fire could not have occurred naturally.
The owner of the home was reportedly trying to renovate the house and had no insurance.
During the June 3 fire, firefighters decided that they could not safely battle the blaze and the building was destroyed. 
Preliminary hearings for intimidating a witness for both Frye Jr. and Frye Sr. will be at 10 a.m. Thursday in front of Songer.
Follow Melissa Klaric on Twitter and Facebook @HeraldKlaric, email: mklaric@sharonherald.com