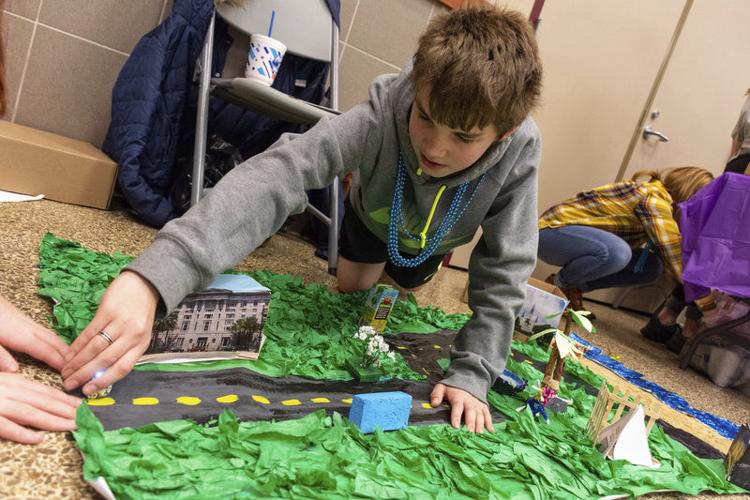 COOLSPRING TOWNSHIP — A nationwide movement to encourage student proficiency in science, technology, engineering, art and math is taking place across the U.S., and Mercer County is no exception.
Junior high students from across the county showcased their STEAM projects this week at Mercer County STEAM Academy's Mardi Gras celebration, held at Mercer County Career Center.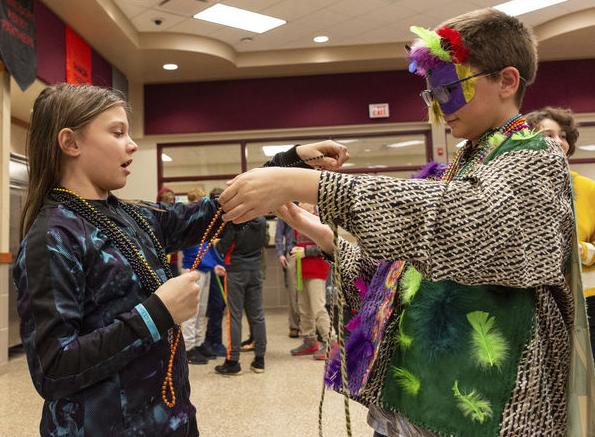 About 150 students in grades six through eight from Hermitage, Keystone, Greenville, Mercer, West Middlesex, Sharpsville, Commodore Perry and Reynolds after-school STEAM academies spent time interacting with each other and swapping ideas. Students participated in a bead exchange, formed a conga line, made Mardi Gras slime, tried new foods and displayed their latest STEAM projects.
The showcase allowed students from area school districts to interact and share their successes, ideas, and education, said Lori Schaller, United Way of Mercer County project director.
"It's important we give students the opportunity to explore and enhance opportunities in those fields," Schaller said. "The idea is to create a learning experience that's fun and engaging."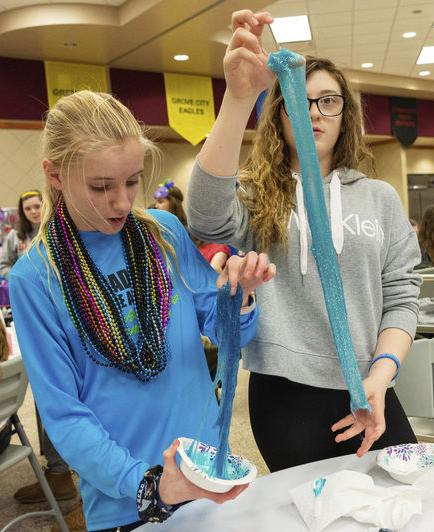 Schaller said about 70 percent of all jobs will require some form of digital literacy in the next few years, so it's important to reach students now.
Since January, students have incorporated STEAM learning by doing sewing projects and working with ozobots, which are miniature robots used to code and create, said Lee Ann Micsky, United Way technical peer coordinator.
"This is a showcase of things they've done all year," Micsky said. "It's an awesome program for kids."
Sharpsville Middle School STEAM Instructor Amanda Getway agreed.
"It's all very educational," Getway said. "We try to make it as fun and as educational as we can."
Getway said students had to create their own Mardi Gras parade. Using three historical landmarks in their display, Sharpsville students used a phone app to design a New Orleans parade route for ozobots. Sixth-graders Makenna Mellott and Kody Allen designed the winning project.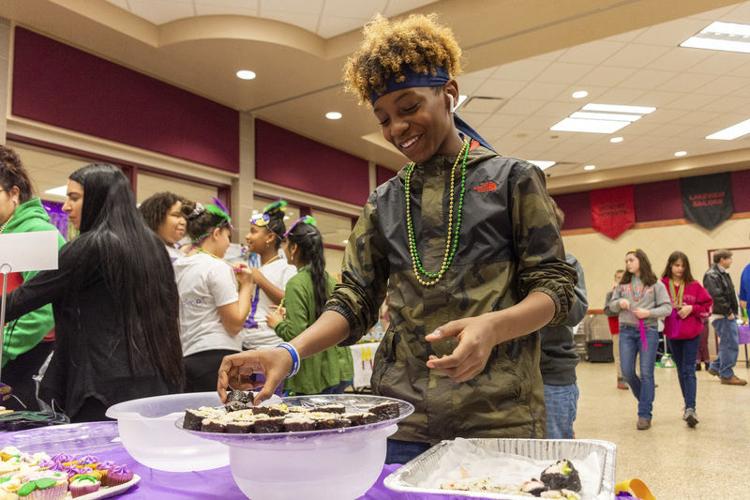 "I feel proud of the work we did," Kody said.
Schaller said United Way provides the curriculum for area school districts but that each site ultimately brings its own focus.
She stressed the importance of reaching youngsters during their middle school years because it's a "key development point" for students.
"It's when students check out," she said. "It's when they decide they're not good at something."
Schaller said students begin to develop their strengths and weaknesses in junior high and stressed the importance of project-based challenges.
"When you apply skills, you learn faster," she said.
Trish Gregory, Greenville Area School District site coordinator, said STEAM gives students more than just educational opportunities.
"It gives kids a sense of belonging, that they're part of something bigger," Gregory said.
Greenville STEAM Instructor Kristin Thurber agreed.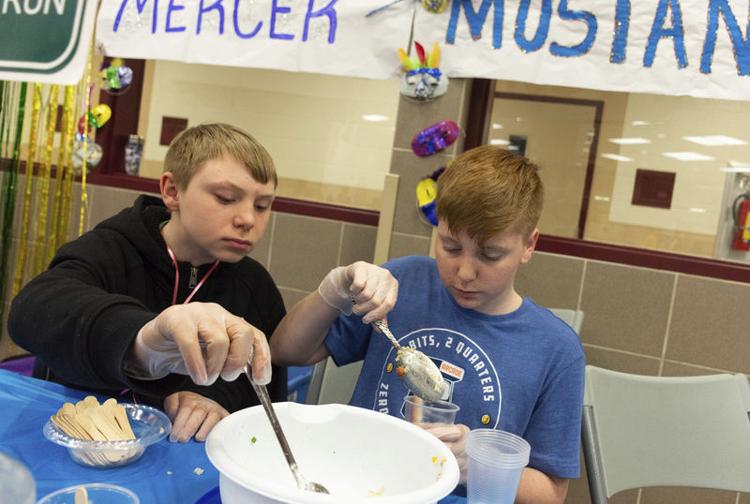 "I think kids have a sense of belonging, family and accomplishment," she said of the after-school program.
Thurber considers the program "special" because it's not open to all students, she said.
"There's a bigger emotional and social component to the program," Thurber added.
Thurber said she sees students who consistently come to the after-school program connect with each other in the hallways at school.
"Different types of kids have become friends," she said.
Hermitage STEAM instructor Kristin Kollar said the after school program helps students develop interpersonal skills.
"I've seen some of our students really come alive," Kollar said.
After school students participate in enrichment activities like cooking and sewing that otherwise couldn't be facilitated in a regular classroom, said Greenville STEAM instructor Caitlyn Bleggi.
Thiel College education major and Commodore Perry STEAM instructor Lexi Banic said the after school program is another way for students to integrate STEAM learning.
"I think it helps students think about what they want to be when they grow up," Banic said.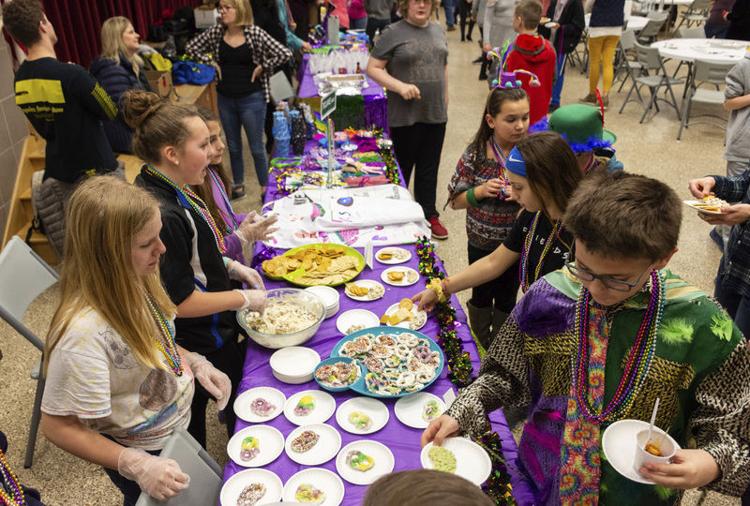 The after school STEAM Academies are funded through the 21st Century Community Learning Center federal grant and are under the umbrella of the United Way of Mercer County, Schaller said.
Like Heidi Warren on Facebook or email her at hwarren@sharonherald.com.