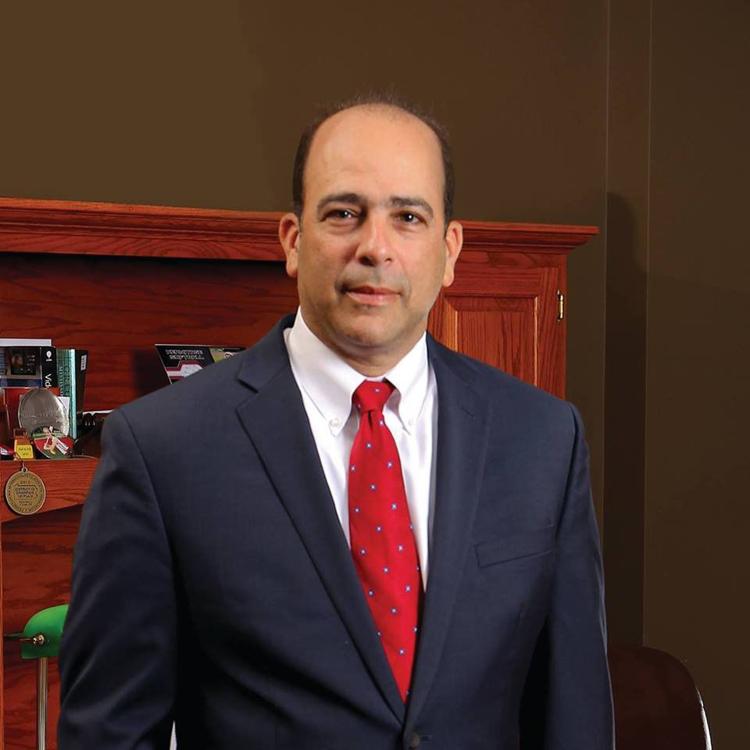 MERCER — Attorney Michael Joanow is emphasizing his 30-year legal career as he runs for one of two vacancies on the Mercer County Court of Common Pleas.
"In order to properly direct and lead, you have to have done it," Joanow said. "I've been through pretty much every procedure that would come through the court, and I've argued it on both sides. I understand what the law requires to come to a solution."
The lifelong Mercer County resident is a registered Republican. He is cross-filing, which means his name will be on both the Republican and Democratic tickets for the May 21 primary.
Joanow earned his bachelor's degree from the University of Pittsburgh before finishing his law degree at Ohio Northern University. He landed his first job in the legal field as a clerk for former Common Pleas Judge Francis Fornelli, who Joanow said taught him to always "think like a judge."
Joanow said that Fornelli's advice meant to always see both sides of an equation to give each side a "fair shake."
As a lawyer, Joanow said it was not only important to understand the issues of his own client, but to understand those of the opposing side, as well.
"You have to see the strengths and weaknesses of everyone," he said. "You have to see how one argument fails before you see how one argument wins, and you have to do that effectively to solve the problem at hand."
Following his clerkship, Joanow practiced as an associate of Routman, Moore, Goldstone and Valentino in Sharon, and as a partner at the Douglas & Joseph firm in Hermitage. He founded his own firm in Hermitage — Joanow Legal Group — where he serves as president.
It will have been roughly two years without two full-time common pleas judges by the time the newly elected judges take the bench. The county has four judgeships. As the work piles up for whomever wins the seats, Joanow echoed that his experience in wide variety of cases and courtrooms will put him in a position to step in and do the job effectively right away.
"This is not a job that you should be getting on-the-job training," he said. "Will there be a learning curve? Sure. But my experience has put me in a really good position to do the job."
Joanow serves on the boards of the Community Food Warehouse of Mercer County, and the Mercer County District 2 Little League and Hermitage Girls Softball Association. He has also served other local charities including the Mercer County Cancer Society, the Farrell Lions Club and Shenango Valley Junior Achievement.
"It's just another opportunity to serve the community," he said. "The (community) is part of who I am, and to understand how (Mercer County citizens) think and feel is extremely important, especially if you are to be representing those people on the bench (as judge)."
Joanow lives in Hermitage with his wife Laurie and their four children: Anthony, who serves in the Army's 101st Airborne at Fort Campbell, Ky.; Sophia, a junior at Slippery Rock University; Nickolas, a senior at Hickory High School; and Angelique, a seventh-grader at Delahunty Middle School.
"It would be my honor to serve the people of Mercer County," Joanow said. "It would be my pleasure to show what I have to offer the county."
Five candidates are cross-filed for the two nominations on each of the Republican and Democratic ballots. The other candidates are Ronald Amrhein, Ryan Mergl, Margaret T. Lucas and Tedd Nesbit.