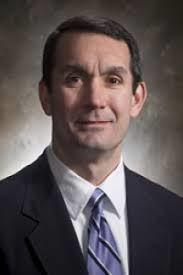 HARRISBURG — Pennsylvania Auditor General Eugene DePasquale is launching random audits of private contractors hired by the state to provide care for people covered by the state's Medicaid program.
There are about 2.75 million people covered by Medicaid in Pennsylvania, as of December, according to the U.S. Centers for Medicaid and Medicare Services.
"Taxpayers pay billions of dollars a year for the medical and human services that are provided by vendors hired by the Department of Human Services," DePasquale said. "As Pennsylvania's chief fiscal watchdog, I will make sure that services being billed to the state are actually delivered to patients."
A grand jury report released last week examining steps to help detect and prevent fraud in the Medicaid program said the state's Medicaid program cost about $33 billion last year.
State Senate Appropriations Chairman Patrick Browne, R-Lehigh County, said about 80 percent of the Medicaid spending goes to private contractors hired to provide care for people covered by the program. DePasquale credited Browne for leading the push to get the auditor general to launch these special audits. Last year's state budget included $500,000 to cover the cost of these new reviews, he said.
Older adults and people with disabilities account for 30 percent of the people enrolled in Medicaid, but the services for people in those groups account for 78 percent of the state's spending on Medicaid programs, according to the Department of Human Services.
"Expanding the scope of our appropriations process to include targeted financial audits will be valuable to ensure state resources are being utilized by vendors appropriately," Browne said. "This is especially important considering the large percentage of the state budget that is spent on human services."
DePasquale said that there are "thousands" of contractors hired by the state for Medicaid services, but his initial probes will target six randomly selected vendors.
Browne said random audits are considered an effective way of monitoring spending by large numbers of contractors because all the vendors will know they have a chance of getting selected.
The grand jury report released last week documented eight cases of Medicaid fraud, but investigators in the Attorney General's office said they believe there are many more similar cases.
"We're going to get a wealth of information from these audits," DePasquale said. "I've yet to find any Pennsylvanians who don't think people with physical disabilities shouldn't get assistance – but to make sure that it's done in the most effective and efficient way possible."
Six Human Services vendors were notified this week that they will be audited as part of the expanded review announced Wednesday by DePasquale. The targeted entities are CMU – Case Management Unit, Harrisburg; Masonic Village, Elizabethtown; The Gardens at Wyoming Valley, Wilkes-Barre; Dr. Gertrude A. Barber Center Inc., Erie; Path Inc., Philadelphia; and Shadowfax Corp., York
DePasquale said those vendors were selected at random and there is no specific reason to believe that any of them have done anything wrong. But his previous efforts to analyze the state Human Services programs have revealed startling problems, though, he said.
That includes documenting problems with the state's child abuse reporting hotline as well as revelations that home care workers weren't getting paid on time after the state switched to a single payroll contractor in 2013, he said.