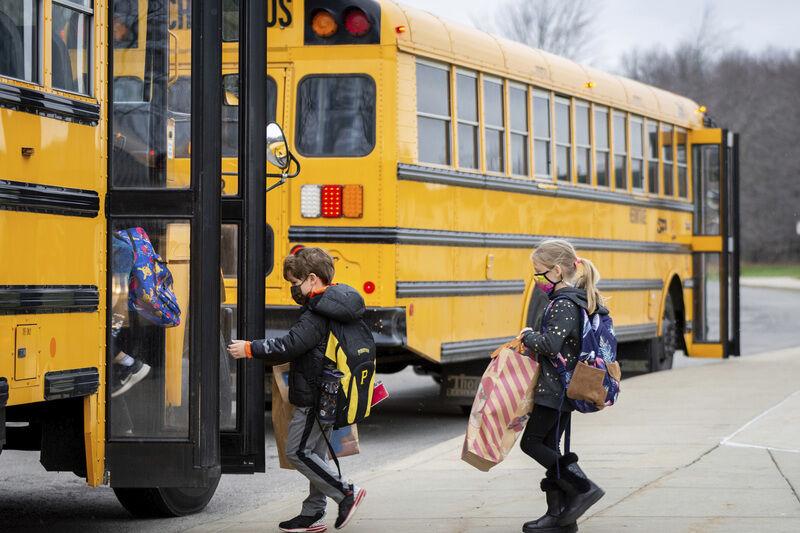 HERMITAGE — Earlier this school year, Hermitage School District Superintendent Dr. Dan Bell estimated that the district had about a "50/50" chance of maintaining in-person instruction through Christmas break.
The district started its holiday break Dec. 18, a few days earlier than planned, after going virtual for only two days.
While COVID-19 forced one Mercer County district after another into virtual learning for stretches of at least three days, most Hermitage students attended classes in person almost right up to the district's scheduled winter break.
For most of the month preceding the break, Hermitage was the only school district in Mercer County with 5-day-a-week, in-person instruction. Other districts, including West Middlesex, ran a hybrid schedule, while Grove City and Mercer went to all-online classes.
Schools throughout the county return to class — with in-person instruction in most cases — today. Some districts come back after all-online classes for a couple of weeks before the break.
For Hermitage students, it's back to normal.
On the district's calendar, Hermitage was supposed to start its break Tuesday, Dec. 22. However, Bell said administrators and the school board opted to adjust the school year schedule and give students two full weeks for holiday break and add four days to the end of the school year.
"We talked about it and decided to trade days where we're dealing with the pandemic to days that will hopefully be post-vaccine," Bell said.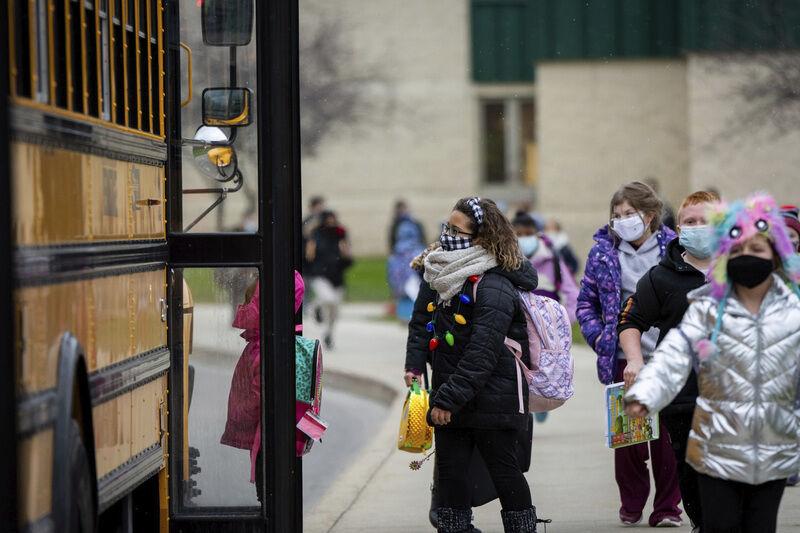 Hermitage canceled classes Dec. 1, but now for the pandemic. It was an old-fashioned snow day. The district held online-only classes on Dec. 10 and 11, at the recommendation of the state departments of Health and Education after reaching a threshold of cases per school building during a rolling 14-day period. Bell said the district held virtual instruction while staff performed antiviral cleaning at the high school and contact tracing.
This two-day lapse in classroom instruction was so far the only closure caused by the pandemic this year at Hermitage, although the action hadn't been entirely unexpected.
"If you had asked me before if we could get to Christmas without closing, I'd say it was about 50/50," Bell said at the a recent school board meeting. "Not after today."
Prior to the uptick that week, Bell said he wasn't certain how many Hermitage students had tested positive for COVID-19 since the school year began, only that there "haven't been that many."
He said the district has been following recommendations from the state and U.S. Centers for Disease Control and Prevention, and has acted to control spread of the virus in school buildings.
Hand sanitizer and wipes are available throughout the schools, while all staff and students are wearing either face masks or shields, except during lunch time and certain periods when the teachers decide to take the students on a "mask break."
During these breaks, the students are taken outside where they can socially distance farther than the six-foot minimum, Bell said.
Under an updated order from the Department of Health Secretary Dr. Rachel Levine requiring universal face coverings, face coverings are required outside only if those present are unable to maintain social distance.
Students who test positive or need to quarantine because of potential exposure can attend remote classes — students in fifth through 12th grade have Chromebooks they take home every day. Students in kindergarten through fourth grade use iPads, supplemented with materials that have to be collected at the primary school.
Bell said the school has been relatively safe, with most transmission taking place outside of district buildings.
"Our experience as we look at the cases we've dealt with, they seem to be community contracted versus school contracted," Bell said. "We haven't seen any student-to-student contact, nor has it been brought to our attention."
Based on state guidelines, a school building that reaches its limit of four positive COVID-19 cases within a rolling 14-day period must close for three to seven business days to allow for contact tracing and cleaning. The Department of Health has discretion to determine the length of closures.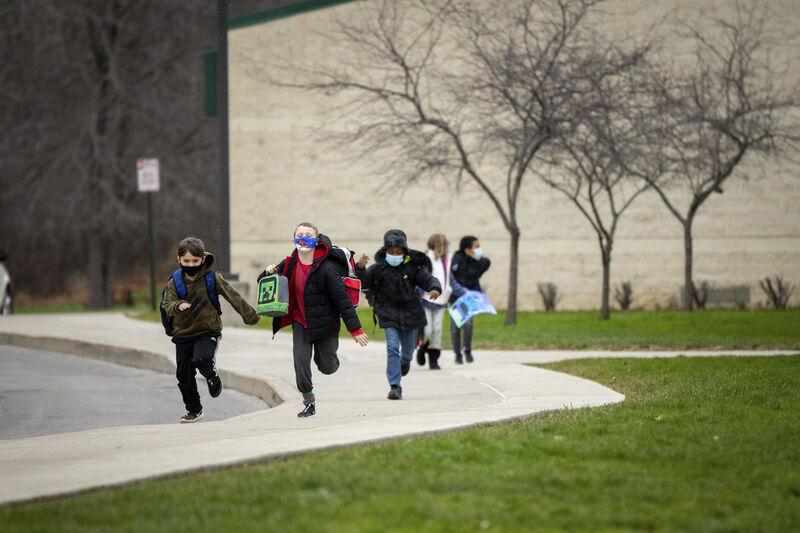 If a Hermitage school building reaches that threshold, Bell said he expected the building in question may not have to close for the full period since school officials are already able to contact trace within a day and cleaning is done regularly. To be safe, a school building could still close for 48 hours to allow for two-daily cleaning sessions and comprehensive contact tracing, he said.
In addition to safety measures and guidelines that have been in place since the school year began, districts were required to submit a letter of attestation to the state.
These letters indicated that school districts in counties with "substantial" levels of COVID-19 spread would either switch to remote learning or agree to follow the necessary guidelines to continue holding in-person classes and agree on transitioning individual school buildings to remote learning after reaching certain levels of positive COVID-19 cases.
Each letters of attestation had to be signed by the school districts' superintendent and school board presidents and submitted by Nov. 30.
According to the Pennsylvania Department of Education, 449 school entities submitted for in-person instruction, while 319 submitted for remote learning. The department reported that 1,091,180 were learning in-person and 668,450 learning remotely.
Dr. Wayde Killmeyer, executive director for Midwestern Intermediate Unit IV, said the state has also updated its own guidelines for school districts. The unit serves as an intermediary between school districts in Mercer, Butler and Lawrence counties and the various state agencies.
One such guideline was the policy regarding masks indoors. While students and staff had previously been allowed to remove the masks if they could spread apart sufficiently, such as in an auditorium, the new guidelines now state that masks must always be worn indoors except for those with medical, psychological or lunch exceptions, Killmeyer said.
The state also assessed penalties for violating the guidelines.
If a school district is blatantly failing to follow guidelines after submitting the letter of attestation, the state can order schools to adopt remote learning, and stopping sports and other extracurricular activities. School superintendents who flout the rules could lose their professional certification, which Killmeyer said was a new wrinkle.
"It's the first time in my career that I can recall the state holding that as a consequence," Killmeyer said.
Like David L. Dye on Facebook or email him at ddye@sharonherald.com.