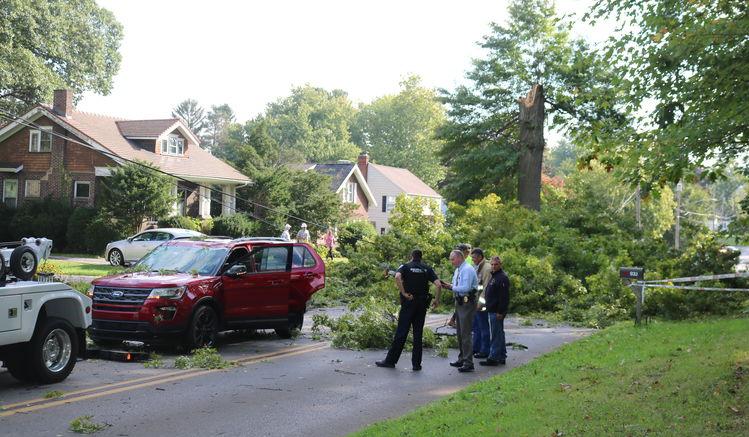 SHARPSVILLE – A woman and her youing daughter sustained minor injuries when a tree fell onto their SUV Tuesday morning on Hazen Road.
The tree fell at about 10 a.m. just west of the Hazen Road entrance into Buhl Park, knocking out power to homes along Seventh through Tenth streets.
Megan Metro, of Sharpsville, was driving the vehicle near Seventh Street as the tall oak tree snapped and a part of the trunk and large branches fell on the roof of the vehicle. She drove forward a few feet before stopping to check on her daughter.
The pair was taken to a local emergency room for treatment.
Sharpsville Street Department cleared branches that had blocked Hazen Road. The road was reopened to traffic Tuesday afternoon.
Penn Power replaced utility poles and wires and restored electric service for most of the affected customers by Tuesday evening.