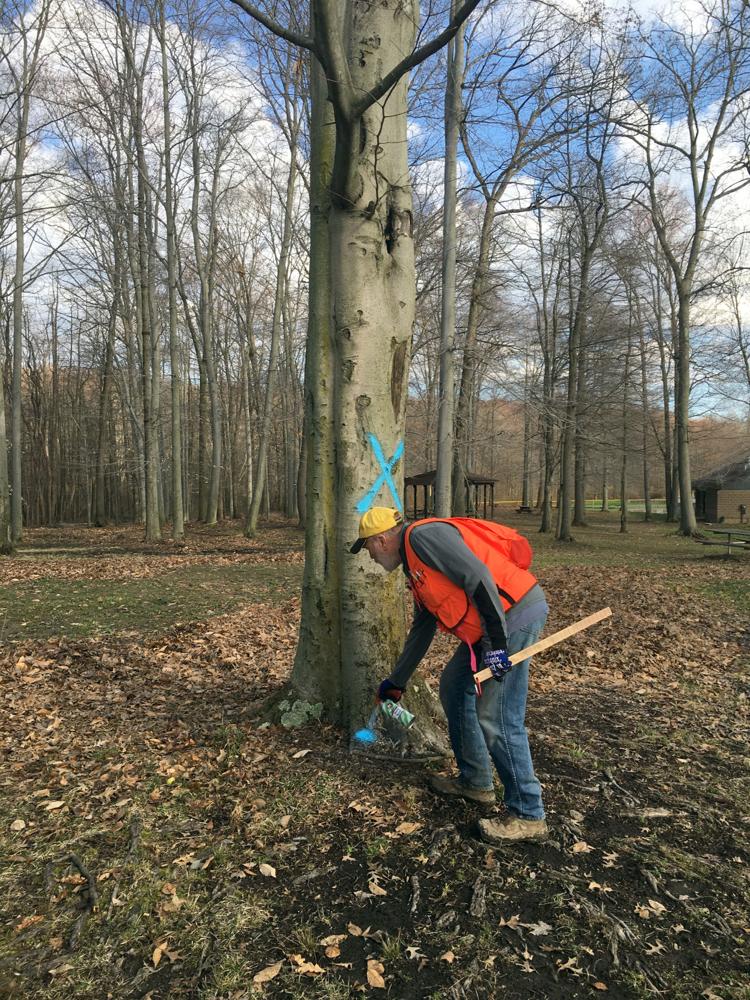 BROOKFIELD – As he tromped through muck and mud next to a shelter at Brookfield Community Park, Brookfield Trustee Ron Haun showed a flicker of anger.
"Would you spend your money to have a birthday party here,'' Haun asked. "Would you spend money to have anything here. A lot of people who do rent them don't come back because they're unusable.'' 
Earlier this week Haun and fellow Trustee Gary Lees toured the park and spent a good portion of their time viewing trees. The park's $75 fee for renting a shelter – less $25 if no cleanup is needed – wasn't the issue for Haun. Rather, it was what the trees were doing on the ground that bothered him.  
Tightly packed trees that block sunlight from reaching the soil and dead leaves that cover the ground make it difficult for grass to grow. Without grass, muddy conditions are prevalent, Haun and Lees said.
The two trustees brought in private foresters Jim Elze and Mark Popichak, and Alan Siewert, a forester from the Ohio Department of Natural Resources to look for possible solutions. 
Haun told them he wanted to create an environment that opens up the park.
"We need to have a balance of having trees that provide shade, but also allows for better accessibility in the park and for more recreational activities,'' Haun said.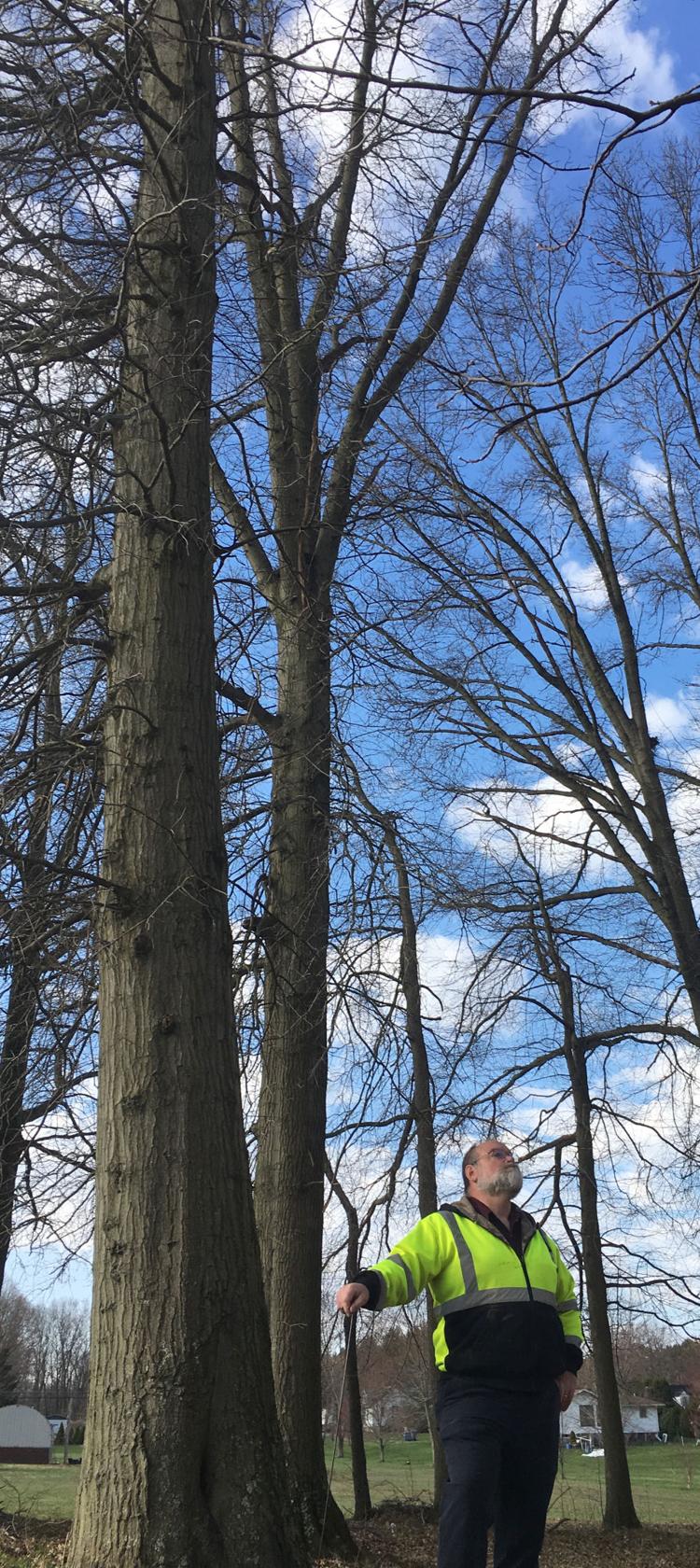 While touring Brookfield Community Park, the three foresters identified trees to be taken down because they were dead, suffering from disease, crowding out other trees from sunlight, and would create open spaces. They used spray paint to identify trees slated for removal.
During the process, Siewert explained the justification for removing certain trees and asked the supervisors what kind of environment they wanted to create in the park.
Wet areas of the park tended to have struggling trees. Wet soil is hard on certain types of trees, such as beech, Siewert said. But even beech trees face difficulties when the surrounding soil is disrupted, as is common in a public park.
"Beech doesn't do well in areas that have a lot of human activity,'' Siewert said.
But other types of trees thrive in wet soil.
"That's why you see so many maple and pin oaks in this park,'' he added.
Any area with a large number of trees needs to be monitored, Elze said
"If you have a forest, you need to manage it,'' Elze said.
Haun has promoted upgrades, such as adding an electrical lines last year that, among other things, would allow for lights to be installed at its baseball field.
"We did this 10 years or so ago,'' Haun said of cutting down trees to open up the 30-acre park. "We need to make the park more useable.''
Lees was most concerned about dead trees.
"I'm looking at the safety factor in all of this,'' Lees said. "You don't want a dead tree falling on someone.''
Siewert was at the park as an expert performing his regular duties. Elze and Popichak were on hand to act as a go-between with Brookfield and timber companies that might purchase some of the trees, Haun said.
No taxpayer money from Brookfield was used for their services, he added. The private foresters usually are paid a commission on someone's part.
"Any proceeds we get from the sale of trees goes back to the township,'' Haun said.