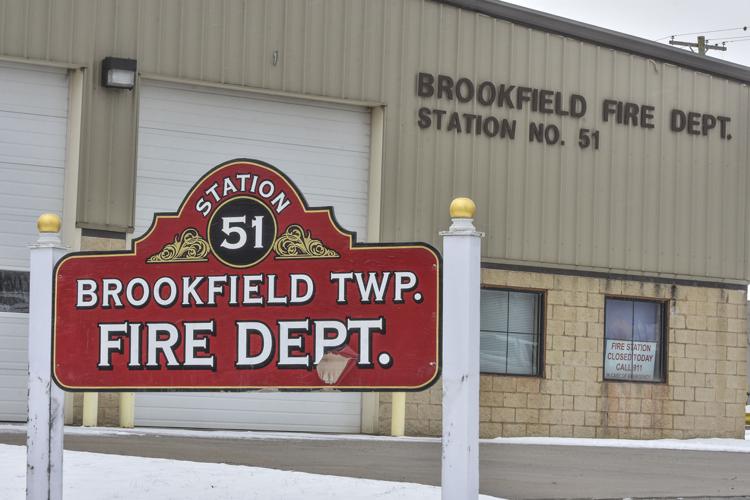 BROOKFIELD – After complaining to Brookfield Township trustees about the hours at the fire station in Masury, Mickie Foltz asked for a tax rebate.
"We passed a levy 10 years ago to build the station,'' Foltz said. "We paid for it and now it's closed a lot of the time.''
Township trustees acknowledged that the station's hours are an issue.
"It's a No. 1 priority for us,'' said Trustee Dan Suttles of keeping the Masury station opened on a 24-hour cycle. Suttles retired as assistant chief of the Warren Fire Department.
Brookfield fire Chief David Masirovits said he is working on getting the problem resolved.
"It's due to a lack of manpower,'' Masirovits said.
All three trustees promised that there would be no new fire levy placed before voters.
There are real-life monetary issues the township has to deal with, said Trustee Ron Haun.
"There's no sense to ask taxpayers for more money when our population is going down,'' he said.
In addition to staff expenses, Haun said the fire department needs to replace aging equipment.
Foltz said Tuesday that she's kept track of how often the station has been closed. By her tally, the station has been closed 29 times in the 64 days since Jan. 1.
"When I came home from the (trustees) meeting it was closed,'' she said.
Masirovits said on Tuesday he didn't immediately have available log records showing the days or hours when the station was closed. 
"The station isn't closed every day,'' he said. "And sometimes it may only be closed for a few hours on a day.''
For safety reasons, a station needs to have at least two firefighters on duty to be considered staffed, Masirovits said.
"One person isn't very effective at a fire,'' you said. "You need numbers.''
If only one firefighter is available at the Masury station, that person is reassigned to the department's main station on Route 7 near the township center. If another firefighter becomes available, the station can be reopened.
Masirovits said the problem is finding part-time, properly trained personnel to fill slots. While the department has full-time staff and volunteers, it needs to fill positions with part-time firefighters who are also credentialed emergency medical technicians.
Suttles said it is difficult to attract part-time medical responders at Brookfield's $11-an-hour pay rate. He said other nearby fire departments pay their part-timers several dollars more an hour.
"We pay our part-time park worker $12 an hour,'' he said. "How can you justify that discrepancy? We have to take a look at raising our part-time pay scale for people in our fire department who have to be highly trained.''
Masirovits said he's conducting a survey among part-time medical responders to determine what would attract them to Brookfield.
"We want to see what they want,'' he said. "Would they like to have the job have better pay, better hours, a regular schedule?''
Suttles said he shares Foltz's worry about the Masury station.
"This is a big concern for me,'' Suttles said.