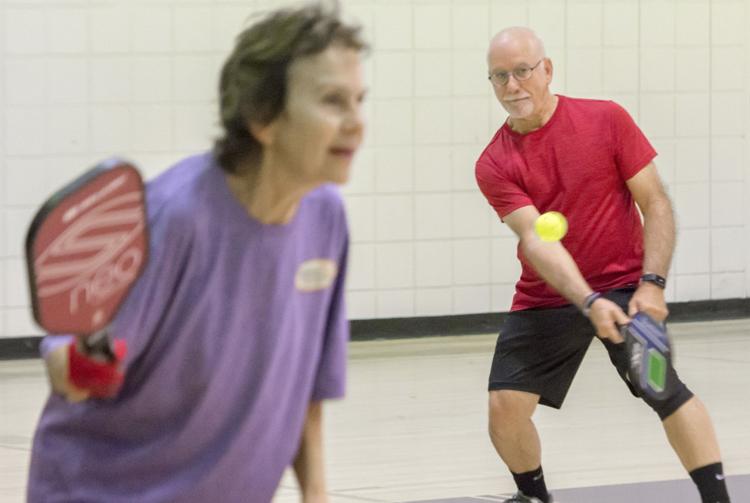 HERMITAGE — Officials at Buhl Park previously hit a snag when bids for six pickleball courts came in higher than expected, but design revisions and new funding efforts may be able to close the gap.
Bids for the planned pickleball courts were initially received in mid-April this year, with an expected cost of $230,000. However, the lowest bid came in at $390,000 and the only other bid was $470,000.
However, park officials were able to work with the design team at HHSDR Architects/Engineers in Sharon and the lower bid contractor to reduce the project's final cost to $311,134 by making changes in the initial design while leaving the number of courts and basic concept unaffected. This means park officials will need to raise $96,034 to completely fund the project, according to a press release.
A combination of private donations and state funding is coming together to help meet that need, Buhl Park Director of Operations Ryan Voisey said.
Previously, a grant of $106,000 from the Pennsylvania Department of Conservation and Natural Resources and $13,000 from Visit Mercer County PA were awarded to Buhl Park for the project.
Additional funds were recently made available from DCNR for the project if Buhl Park could generate enough to match DCNR. So far, park officials have received a recent addition of private funds, leaving about $30,000 to be raised, the release states.
If the $30,000 is raised, park officials should be able to secure the additional DCNR funding, which is expected to cover the project's remaining costs.
When the project gets underway, the six courts would be located near the First Tee building on the Buhl Park Driving Range.
Like David L. Dye on Facebook or email him at ddye@sharonherald.com.