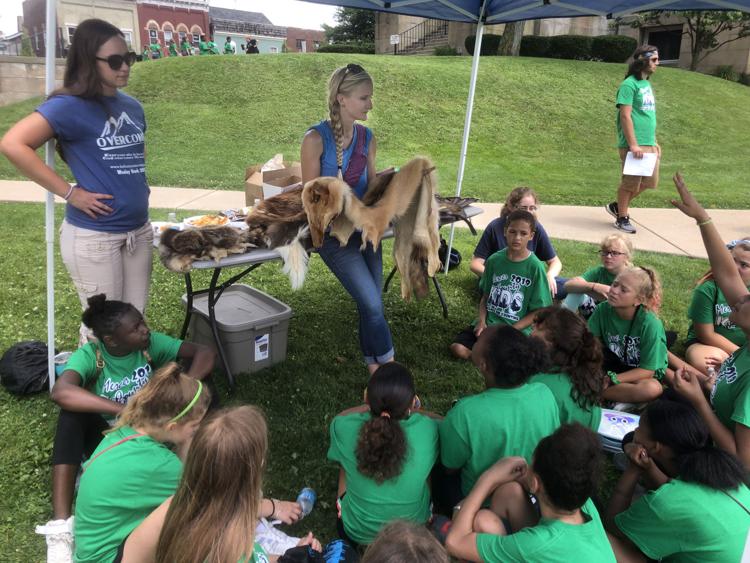 MERCER — Like most sixth-graders-to-be, Katie Bowser likes to see things go boom.
That was, in fact, her favorite part of Mercer County's Camp K.I.D.S. summer camp earlier this month.
"Science," the Commodore Perry elementary student said when asked what she liked best about the camp. "I like the science, the exploding lunch bags."
But the science was child-safe and it had a purpose.
Camp K.I.D.S. — an acronym that stands for Keeping Involved Directly with Students — is a program of Mercer County's Behavioral Health Commission designed to provide students entering fifth and sixth grades with a positive camp experience, with a wide range of goals, including exposing children to a wide range of cultures and increasing self esteem.
Students in Commodore Perry, Jamestown, Lakeview, Reynolds, Sharon and West Middlesex school districts can participate in the program.
The participants enjoyed games and other events, including parent-child activities, with guest speakers who talked about wildlife and a tour of the Mercer County Courthouse.
Mercer County Commissioners included a group of Camp K.I.D.S. campers this month. The commissioners approved a citation for the program and allowed some of the campers to pound the gavel to open the meeting.
But Camp K.I.D.S. has an educational and counseling purpose as will.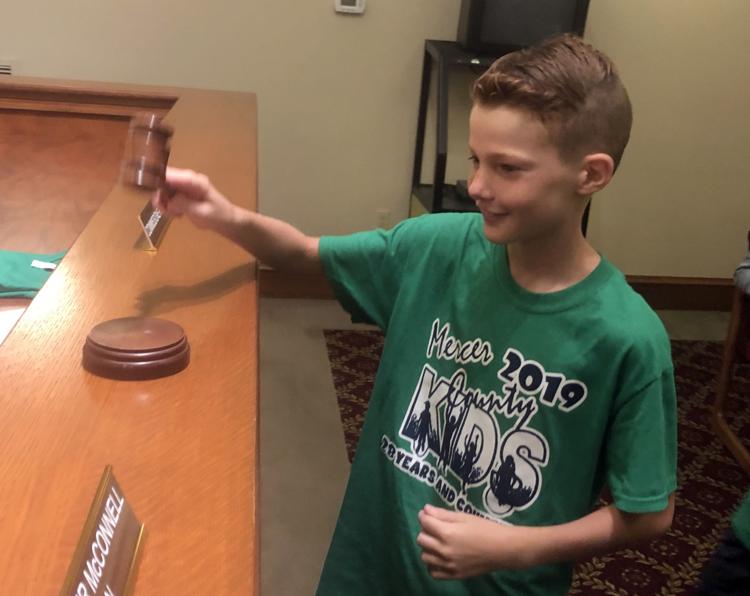 The camp has traditionally offered drug- and alcohol-awareness instruction. This year, that has included an emphasis on teaching children to avoid using e-cigarettes, popularly known as "vaping."
Vaping, which allows users to inhale nicotine and other substances through a vapor or mist, has been marketed as a safer alternative to conventional cigarettes. Kelly Burke of the behavioral health commission said that's not the case.
Even without the smoke, Burke said vaporized nicotine can still do damage, especially to young people whose brains are still developing.
During the Camp K.I.D.S. session, she said instructors tell the elementary school students to "keep their lungs clean."
The instruction includes guidance on teamwork and inclusion — elementary student Makayla Harper of Lakeview said counselors told the kids, "Don't leave anybody out."
Xavier Williams of Commodore Perry said the program helps with conflict resolution, to de-escalate situations when they feel their anger rising.
"When we're mad, we learn to keep it cool," he said.
Follow Eric Poole on Facebook and Twitter @HeraldEricPoole. Email him at epoole@sharonherald.com.