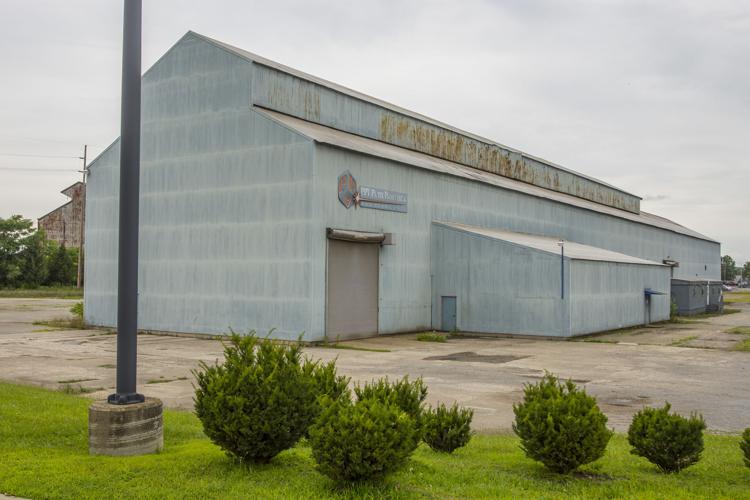 FARRELL — A newly approved medical marijuana growing facility with an attached research lab will move into Farrell within six months. And its chief executive officer is from right down the road.
Because of its research capabilities, City Manager Mike Ceci is calling the venture with FarmaceuticalRX a "game-changer" for the city.
"This is about a whole different type of opportunity for the Shenango Valley, for the county, that will bring in the types of jobs we've never seen here before," Ceci said. "It's not about people smoking drugs illegally. It's about research and development jobs."
Ceci says that the company is predicting about 100 new jobs for the area.
FarmaceuticalRx, awarded one of 13 grower/processor permits statewide, will renovate 660 and 680 Martin Luther King Jr. Blvd., the old Performance Processing Ventures buildings, once a part of Sharon Steel Corp.'s plant. One building will serve as the research and development facility, and it will be connected to the marijuana growing facility in the other building, the company's founder and Chief Executive Officer Rebecca Lynne Myers said.
The company will invest $3 million to turn the structures into a "vibrant state-of-the-art research environment cultivation and drug development facility and business center," Myers said.
Both Ceci and Myers said they understand why people in the community would be hesitant about having a marijuana growing facility moved into Farrell, a distressed city facing drug problems.
"We are the farthest thing from what folks are worried about, and they will realize that right away," Myers said. "We're just not going to be what they're afraid we're going to be."
FarmaceuticalRx LLC is a spinoff company handpicked by the University of Pittsburgh's LifeX initiative. LifeX is headed by its founder Dietrich Stephan, PhD, a professor and chairman of Pitt's Department of Human Genetics.
The initiative was formed in 2017 and, according to its website, "will provide expertise, capital and working space to new companies addressing the most complex challenges facing modern medicine." 
Myers, a Lawrence County native who recalled playing basketball against the Farrell Steelers, is a former Bronx, N.Y., district attorney. She says she has a personal stake in the area. Myers' family members worked at now-closed steel mills in Farrell and Youngstown.
She says her company is about the future.
"Our company is unique in this sector in that we are a development facility in the medical marijuana phase," she said.
FarmaceuticalRx is partnering with the Case Western Reserve University School of Medicine conducting research for the Lung Cancer Tumor Remediation Study. It is also involved in a study on a rare itching disease. Currently, the company has nine research partnerships, Myers said.
Another relationship Myers is excited about cultivating is a five-year exclusive partnership with the Penn State University Department of Agriculture. She is interested in connecting with PSU students interested in research of this type..
"What everyone agrees on is that the area of cannabinoid medicine needs researched," Myers said, adding that studies have shown that cannabinoid medicine is linked to shrinking breast cancer tumors. "So we are really excited to move on some of these opportunities."
Already on staff are chemists, doctors, and professionals with the requisite mechanical backgrounds poised to work in a high-end, state-of-the-art FDA clean room. The research is so new that the FDA does not regulate the space, but the company will be operating it as if the agency does.
Myers promises that the facility will be a highly secure environment. The head of security is a former U.S. Marine.
"We are excited to be working in a community where the city manager has been very open to the economic development opportunity," Myers said. "Although we can't blame anyone for asking questions."
Ceci said city leaders could have appealed to state Rep. Mark Longietti or Gov. Tom Wolf to fight the move, but they opted not to.
"Council didn't have a say whether this happened or not," the city manager said. "The motion we passed at the April meeting was just authorizing the mayor to execute a letter of support for any and all industries. It wasn't for a specific company. This is what we would do for any organization or business looking to come into the city."
Ceci said the new facility will also benefit the community in other ways.
"This is going to help spur other opportunities and investments because other companies will see it and want to get involved," Ceci said.
He advises anyone who has questions about the venture to research medical marijuana first.
"I would suggest anyone who is against it educate themselves on what this really is," Ceci said. "This is a win for the entire area, whether residents are for or against medical marijuana use."