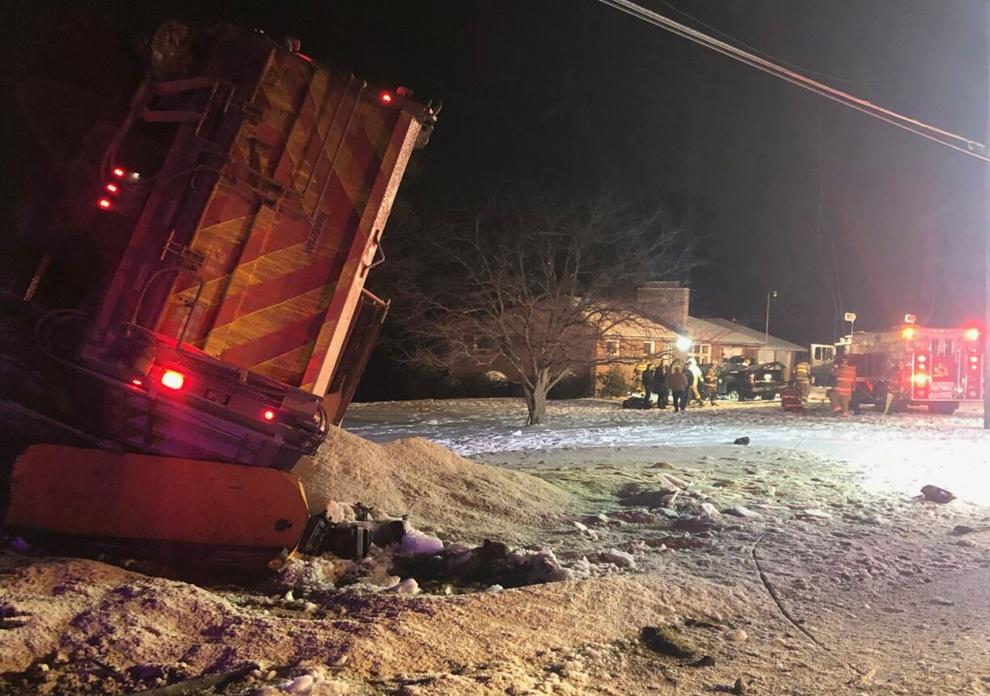 This story was updated at 8:50 p.m. Feb. 19, 2021, to included new details
SOUTH PYMATUNING TOWNSHIP — When Yvonne Robison heard the crash, she looked out her window to a nightmare — an out-of-control pickup truck barreling toward the front of her house.
"You want to talk nerves," she said.
The pickup truck, ricocheting from the impact of a collision with a PennDOT plow truck just before 6 p.m. Friday at the intersection of Ivanhoe Road and Buckeye Drive, stopped just short of the Robisons' one-story house at 2844 Ivanhoe Road.
How short?
Robison answered that question by holding her hands about 18 inches apart.
The two vehicles crashed in the intersection, sending the pickup truck skidding toward the house where Yvonne Robison and her husband, Wes, live. The PennDOT plow truck flipped onto its side and damaged a utility pole at the corner.
South Pymatuning fire Chief Andy Bush said the pickup truck driver had been trapped in the vehicle, and firefighters had to remove him. Bush said the driver's injuries were not life-threatening.
"We don't know what injuries he had, but he should be alright," Bush said.
In addition to South Pymatuning Volunteer Fire Department, firefighters from Hermitage Patagonia and Sharpsville also responded to the accident scene.
McGonigle Ambulance Service transported the pickup truck driver for hospital treatment.
Bush said the PennDOT driver may have sustained minor injuries but refused treatment at the scene.
With temperatures in the low 20s, the Robisons were left without heat and their neighbors without electrical power because of damage to the utility pole.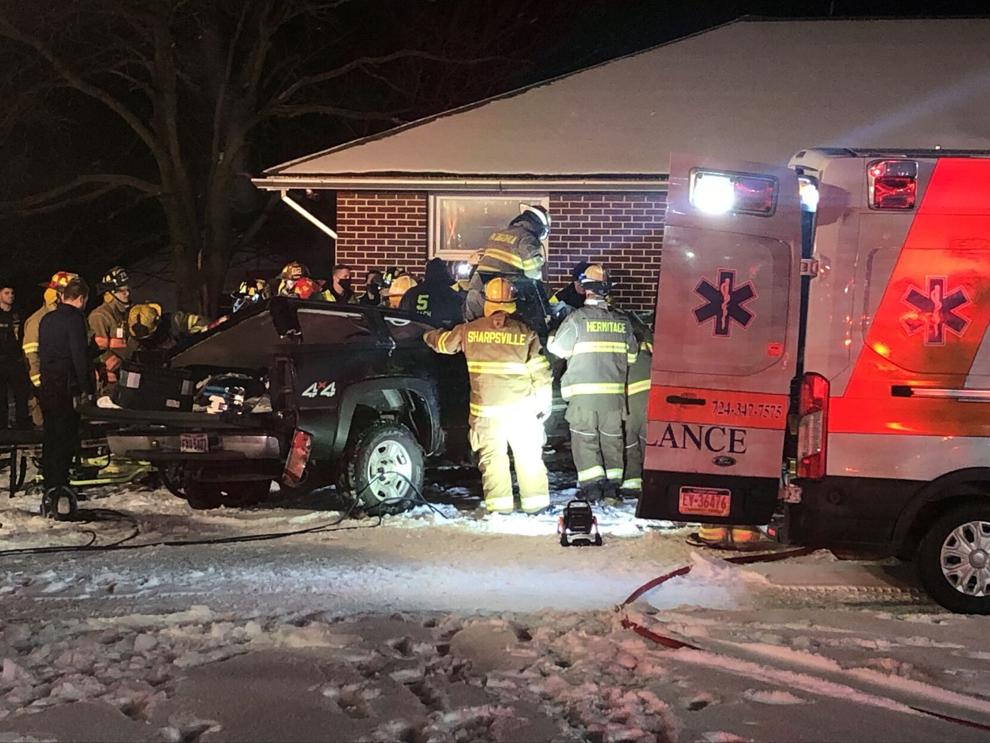 Wes Robison said a crew from PennPower was en route by 7 p.m. 
There was no official word about the accident's cause Friday night. South Pymatuning police, who responded to the accident and stopped traffic around the intersection, said state police had taken over the crash investigation.
The intersection is controlled with a stop sign and flashing red light on Ivanhoe Road to stop northbound and southbound traffic.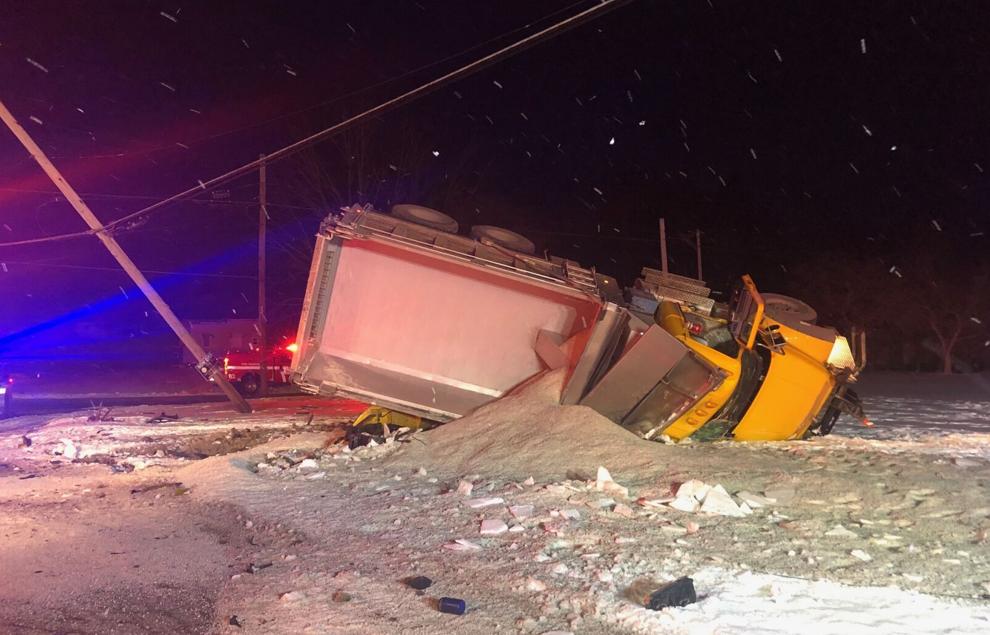 Wes Robison said he was in a back room of his house when he heard a "Ka-WOOM!" from the two vehicles colliding.
By the time he saw the damage, the pickup truck had come to a stop just outside the brick wall of his home, and the PennDOT truck was lying on its side.
With both drivers expected to recover, their home intact, electricity to be restored, the Robisons approached the frigid evening with the realization that there might be only one lasting effect of the accident.
When the plow truck overturned, it dumped a not-inconsiderable amount of salt into the Robisons' front yard, right into an area that, in spring, would have been Yvonne Robison's garden.
"Well," she said. "I guess we won't have a garden this year."