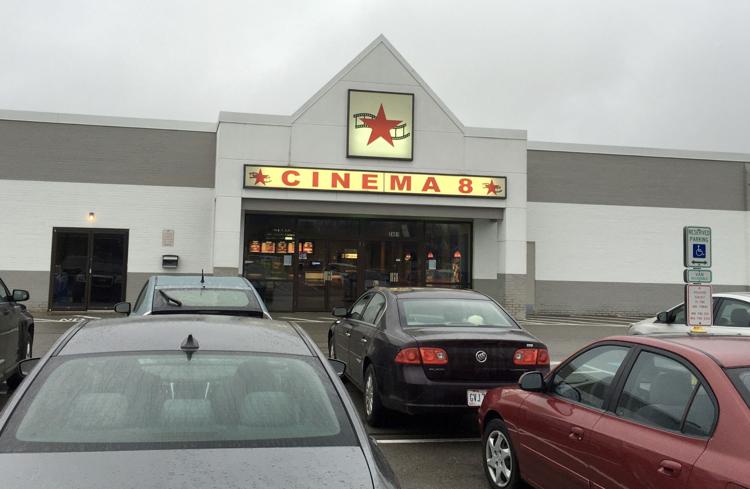 HERMITAGE – The owner of Cinema 8 movie theater in Hermitage Towne Plaza announced on social media that the movie theater will close at the end of this month.
Rumors have swirled for weeks that New Castle-based Golden Star Theaters was closing the eight-screen theater in Hermitage Towne Plaza. The company, which has operated the theater for 12 years, said this weekend in a Facebook post that the last movies will be played on Feb. 27.
"We are honored to have entertained the local community who enjoyed movies at Cinema 8 and look forward to continuing to serve them at our Shenango Valley Cinemas,'' the company's Facebook post read.
The Shenango Valley Cinema is less than a mile away in the Hermitage Hills Plaza. It has 12 screens.
Mostly featuring second-run movies, Golden Star said it will offer free small popcorn servings to Cinema 8 moviegoers from Feb. 21 to 27.
A phone message to the company's New Castle office wasn't immediately returned Monday and representatives did not respond to a message on its Facebook page. A woman at the theater's counter late Monday afternoon said she wasn't allowed to comment or answer questions.
The closure is the latest dip in a roller coaster ride over the last few years at Hermitage Towne Plaza. Kmart closed its longtime discount department store at the plaza in 2018 as part of the chain's restructuring.
But the plaza is rebounding. Big Lots moved its discount store across the shopping center to take over about half of the Kmart space. And last month, plaza owner JJ Gumberg Co. said Gabe's clothing store will take the other half and Ollie's Bargain Outlet will fill Big Lots' former storefront.
Plaza tenant Arby's restaurant just moved into its newly built building in an outparcel along East State Street at the Ellis Avenue entrance, and Gumberg announced last month that Rita's Italian Ice will open this spring in an outparcel next to it. Other than the theater space, this puts the plaza at or near full occupancy.
A phone message about Cinema 8 left at Gumberg's Pittsburgh office wasn't immediately returned Monday.
There's no doubt the loss of Cinema 8 hurts the plaza, said Gary Hinkson, Hermitage city manager.
"It's also a large space, and it's going to be a challenge to fill it,'' Hinkson said of the soon-to-be-vacant theater. "But Gumberg is a good company, and they're generally on top of the market. I would suspect they will have something in mind for the space.''
In December, Golden Star over the Regal Austintown Plaza, a multi-screen theater. The company said it was temporarily closing the Ohio theater for several months to accommodate a major renovation.
Golden Star also owns Westgate Cinema in New Castle, Century Square Luxury Cinemas near Pittsburgh and Country Club Mall Cinemas in LaVale, Md.