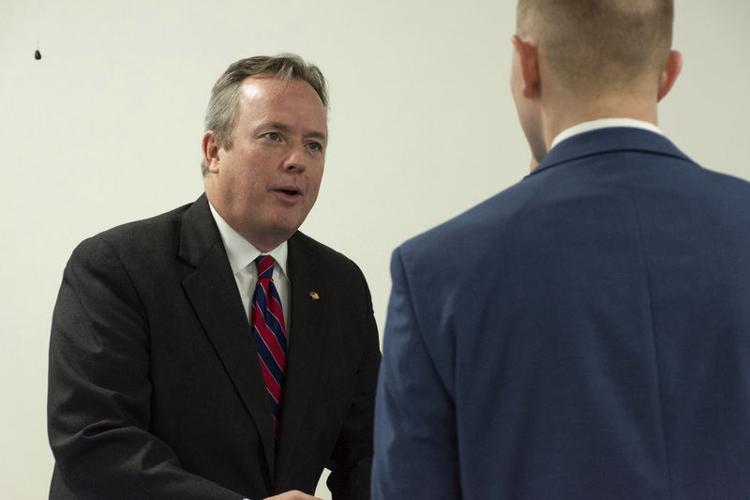 MERCER — Mercer County residents and representatives from area chambers of commerce had an opportunity to engage with the three county commissioners Thursday during a meet-and-greet luncheon.
About 80 guests attended the luncheon, which was held at Mercer East End Firehall, where commissioners responded to questions from audience members.
"It's a great thing to bring chambers together in more of a casual atmosphere," said Mindy Trepasso, Mercer Chamber of Commerce executive director.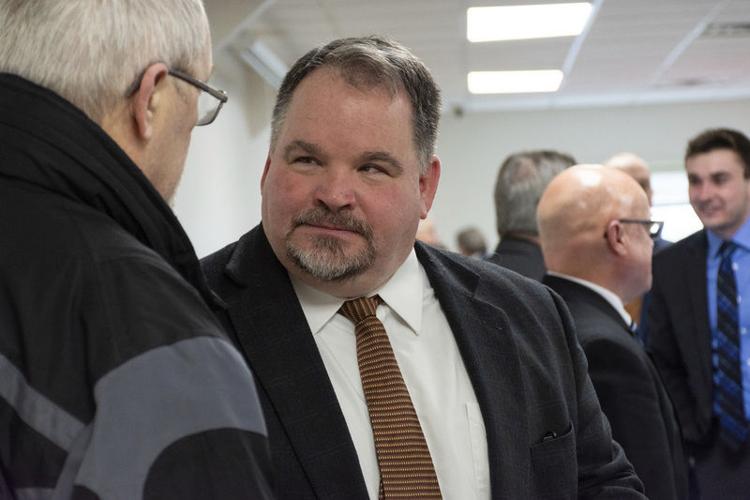 Mercer County Commissioner Matt McConnell said meeting with residents is "critical" for promoting the county's interests to outside entities, including companies looking to relocate or build. He said the county has had success with those efforts.
"Mercer County has been able to recruit businesses to our area," McConnell said. "They've seen cooperation between chambers and our local government. We're a community working together."
But there's still work to be done, Commissioner Tim McGonigle said.
The county is about to experience a crisis-level shortage of emergency medical service responders, he said, because younger people are not choosing to follow that career path and experienced responders are leaving the field.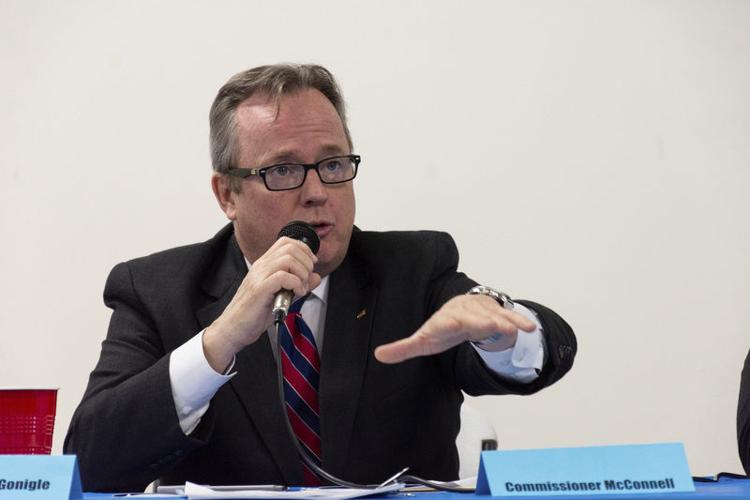 McGonigle, who serves on the county's EMS Task Force, said he is trying to find "regional" EMS coverage for McGonigle Ambulance service, which his family owns. The Hermitage-based company recent expanded operations into Lawrence County.
"College isn't for everybody," McGonigle said. "My family's trying to pay a living wage to these people."
All three commissioners expressed opposition to a proposal for reopening a landfill in Liberty and Pine townships.
Vogel Holding Inc., which owns the Tri-County Industries property, has an application before the state Department of Environmental Protection requesting approval to operate the landfill.
"I don't want to be the garbage pit of Mercer County," McGonigle said.
Michele Czerwinski, director of marketing and business development for Grove City Premium Outlets in Springfield Township, said putting a landfill near the booming retail and dining area near the outlets would be bad for growth.
"For sustainability and livability, we need to grow," Czerwinski said.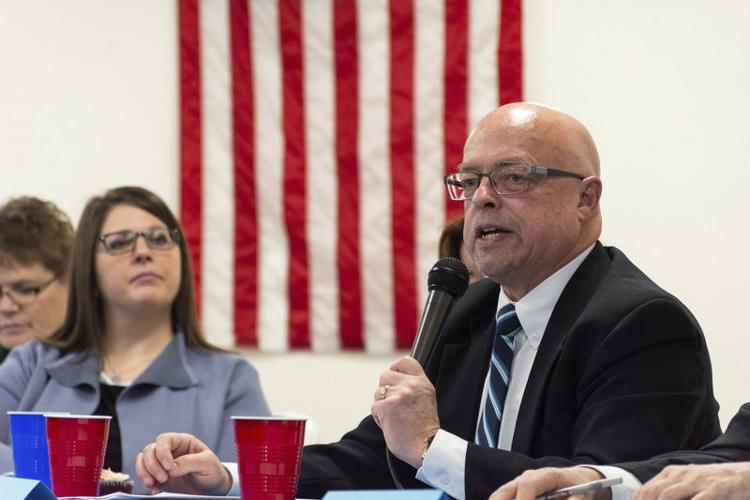 Commissioner Scott Boyd agreed, citing potential economic development opportunities in the area.
"It's just such a prime area for further development in Grove City," Boyd said.
McConnell said he opposed the proposal even though he knows landfills are necessary.
"We need to have a landfill somewhere," McConnell said. "We'd prefer it not be in our county."
But another environmental development — a 166-acre solar panel farm east of Jackson Center — is more positive, Boyd said.
"It's about a $21 million investment," Boyd said. "We're excited to be part of green energy here in Mercer County."
McGonigle urged county residents to participate in the 2020 U.S. Census. He said the population count is important because it determines congressional representation and distribution of federal program funding, with areas with greater population receiving more money.
Mercer County will be promoting the census through March ahead of the actual count.
"Census, census, census," McGonigle said. "It's important they know how many of us are here."
McGonigle encouraged people to respond to the census online, by phone or mail.
The county's chambers of commerce — Greenville Area, Grove City Area, Mercer Area and Shenango Valley — declared the meet-and-greet event a success, and the overall vibe was positive.
Janice Schwanbeck, executive director of the Greenville Area chamber, said the annual commissioners meet and greet is a "great collaborative effort between the county chambers."
"It's important as business owners and residents hear about the issues and initiatives that are happening in our county," Schwanbeck said.
Beth Black, executive director of the Grove City Area chamber, said the event gave residents and business leaders an opportunity to "engage with and learn from" the commissioners.
Sherris Moreira, executive director of the Shenango Valley chamber, agreed.
"It's always great to be part of a forum that helps our community connect better with our elected officials," Moreira said. "It's also another example of our chambers helping our members get better connected regionally as we collaborate together to put on events."
Like Heidi Warren on Facebook or email her at hwarren@sharonherald.com.