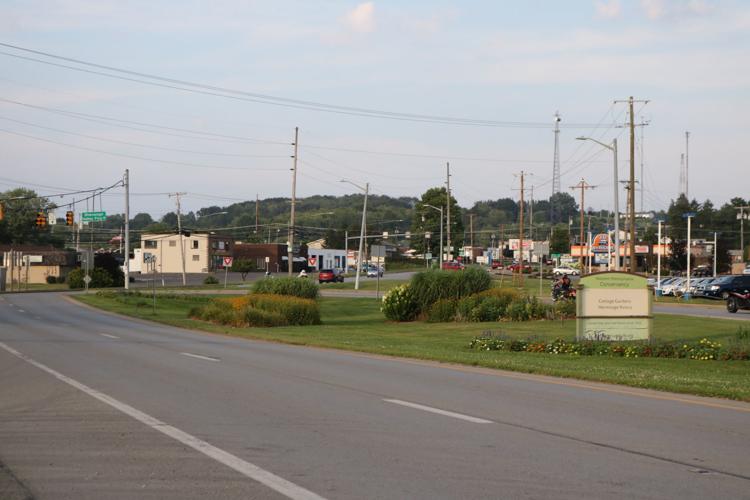 HERMITAGE — The roundabout project in Hermitage won't begin until next year, but the Pennsylvania Department of Transportation has chosen a contractor to handle the project.
The project to build a roundabout to the intersection of U.S. Route 62 and East State Street in Hermitage near the Shenango Valley Mall, will also include adding ADA-accessible ramps and crosswalks, as well as landscaping.
With an estimated cost of about $3,200,000 according to PennDOT documents, the state had initially scheduled the project to begin in 2019 before it was pushed back to 2020 so it wouldn't interfere with other work, including paving along East State Street.
PennDOT awarded the contract to Kirila Contractors of Brookfield, Ohio, with some utility relocation work expected to take place between now and next spring, said Christine Boyer-Krantz, a project manager for the state transportation agency.
Kirila Contractors had previously been contracted for other PennDOT projects, including the Sharon roundabout and East State Street improvement project in Hermitage and Sharon.
"I wouldn't expect to see a lot of work at that intersection until next spring," Boyer-Krantz said.
The minor utility work is expected to be completed later this year, with the overall project expected to be completed by the winter of 2020, according to PennDOT. When work on the roundabout itself begins next year, the new intersection will be constructed half at a time, allowing for east-west traffic to be maintained. Northbound traffic will be rerouted onto Route 18.
Plans call for a single lane of access to the roundabout. If the volume of traffic along Route 62 and East State Street increases sufficiently over the next decade, the roundabout design allows for a possible expansion by PennDOT to a two-lane access roundabout by about 2032.
When completed, the intersection will be Mercer County's second roundabout, following one in Sharon at South Dock Street and East Connelly Boulevard. PennDOT is promoting the construction of roundabouts because transportation officials deem them more safe and efficient than traditional intersections. 
Like David L. Dye on Facebook or email him at ddye@sharonherald.com.