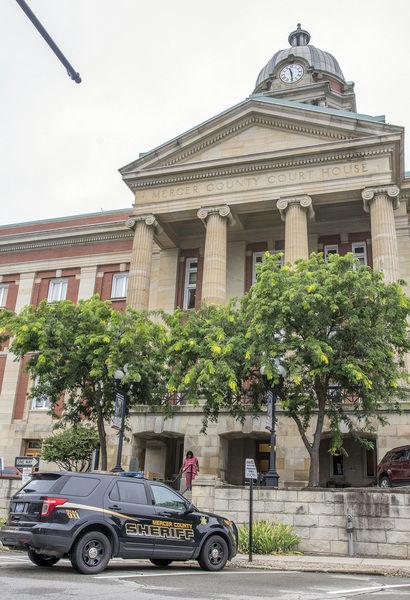 MERCER — County officials will soon begin evaluating options — including a single-point entry procedure and metal detector or X-ray screenings — for tightening security at Mercer County Courthouse.
Mercer County Commissioners approved the formation of a committee to evaluate those possibilities Thursday in a 2-1 vote, with Commissioner Matt McConnell dissenting. The other two commissioners, Scott Boyd and Tim McGonigle, voted in favor of exploring security options.
McConnell, the chairman and senior commissioner, has been opposed to single-point entry with detector screening security measures. He previously said that such actions would give employees and visitors a "false sense of security."
In spite of McConnell's negative vote, he promised to work with efforts to make the courthouse more secure.
"As we move forward, it will be as a team," he said.
McConnell, who is in his second term as a commissioner, said the process of forming the courthouse security advisory committee would begin with a large group meeting to discuss priorities before cutting the group to a committee level. He did not say when that initial meeting would be held or speculate on the committee's size.
But he said the initial meeting would include contributions from almost every department at the courthouse, including the fiscal department, information services and human resources.
"Each area is going to have different concerns," McConnell said. "I think every part is going to bring something to the table."
During the meeting's public comment period, Dr. Robert Multari, who is running this year for one of three county commissioner seats against the three incumbents, said the county has gotten lucky with its approach to entry security.
"We say that 'nothing's ever happened.' That's what the folks at Sandy Hook said, until the children were murdered," he said, in a reference to the 2012 shootings at Sandy Hook Elementary School at Newtown, Conn.
Courthouse security has been a matter of contention for years in Mercer County, which has one of the few courthouses in Pennsylvania with more than one entrance and no screenings for visitors.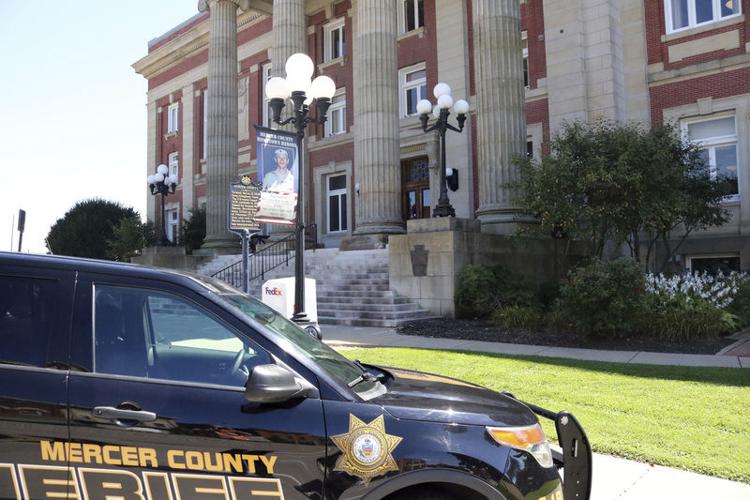 All three commissioners said former President Judge Thomas Dobson did not believe single-point entry and screening were necessary. But Robert Yeatts, who became president judge upon Dobson's retirement at the end of 2017, has said he wants the county to tighten security at the entrances.
Both Sheriff Roni Shilling and Deputy Bruce Rosa, who is unpposed in November's election for the county sheriff position, support a single-point entry and screenings.
Last month, a Sharon man was accused of threatening to detonate a bomb in the courthouse, which threw a focus on the security issue.
On Thursday, McGonigle said courthouse employees had been worried by the August bomb threat. He told those employees that the commissioners took those concerns seriously.
"We're telling the employees of the courthouse that we hear you," he said.
Boyd recognized the sheriff's deputies for keeping the courthouse safe.
"I personally have never felt in danger at the courthouse," he said.
But last week, Boyd, who had previously been undecided on whether to explore tightening security, said he wanted to look at alternatives. Boyd told the audience at Thursday's commissioners meeting that the fact that the county might have to restrict access to the courthouse was a sad reflection on society.
"We are going to find out what our options are," he said.
Follow Eric Poole on Facebook and Twitter @HeraldEricPoole. Email him at epoole@sharonherald.com.