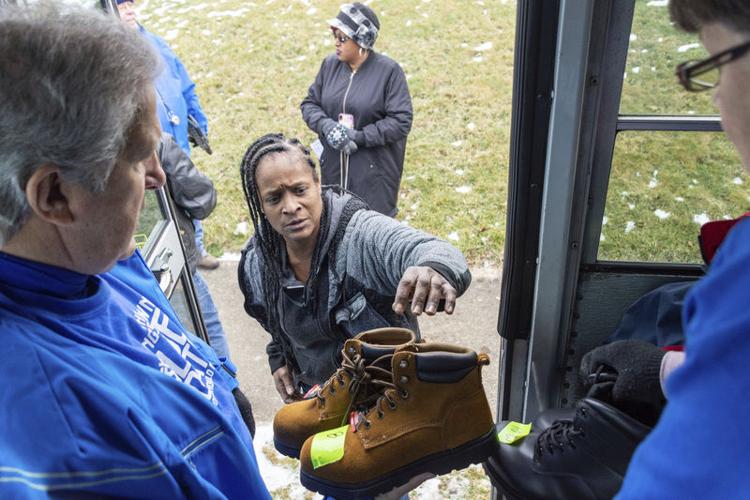 FARRELL – Aleatha Barnes walked more than a mile from her Sharon home in freezing temperatures Thursday morning to the Prince of Peace Center.
"I really need a new pair of winter boots,'' Barnes said to Patty Summers, founder of the non-profit Youngstown Blue Coats.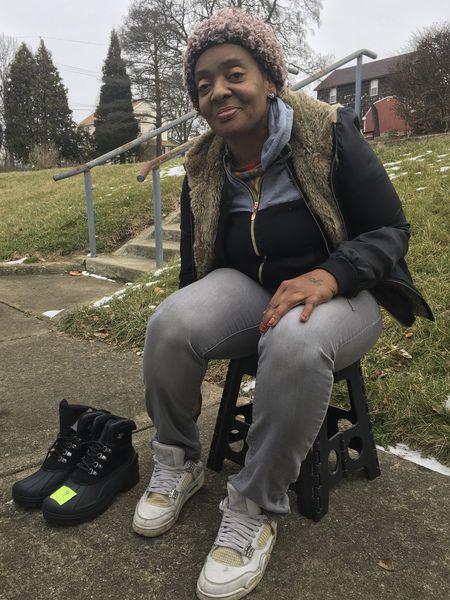 "I think we've got something your size,'' Summers responded as she handed Barnes a new pair of warm, cozy boots.
After trying the boots, Barnes declared they were a good fit and she thanked Summers.
Thursday's distribution marked the second year Blue Coats, based in Hubbard, handed out shoes and coats at Prince of Peace.
While the Blue Coats' name would indicate that outerwear was the biggest draw, Summers said footwear is most popular.
"About 90 percent of our money goes to buying boots,'' Summers said. "We can get enough coats, but not enough boots.''
Shoes tend to wear out faster than coats, she said. And Blue Coats need to have footwear in every size, which demands a greater inventory.
Gloves and hats are the next most popular items distributed.
"We like to give out ski gloves because they're really warm,'' Summers said.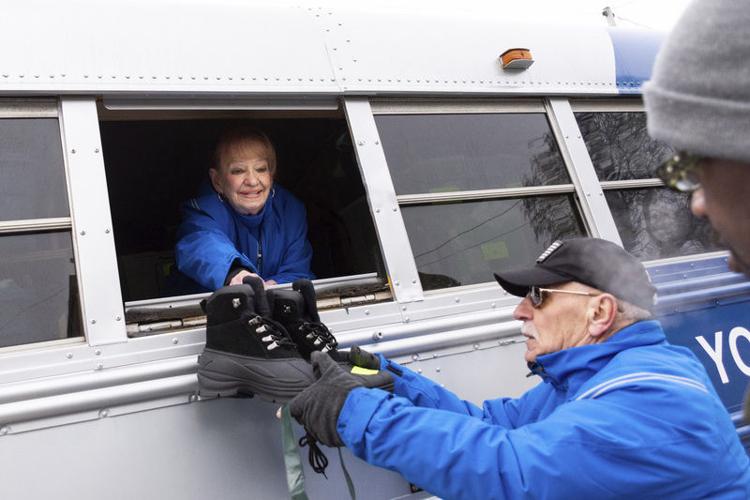 She had volunteered for a similar organization based in Painesville, Ohio, and said there was a need in the Youngstown area.
Blue Coats has been operating for three years, serving residents along the Ohio-Pennsylvania border, with much of the need being in the Youngstown and Warren areas. Those cities have a larger homeless population, she said.
The group's motto — "In America, nobody should freeze to death" — stems from its concern for the winter safety of people without housing. Blue Coats also makes a special effort in reaching out to homeless veterans.
Although Summers said the group didn't serve any homeless people Thursday, that doesn't homelessness isn't a problem in the Shenango Valley.
"People say the economy is doing good and that the need isn't there,'' Summers said. "I can tell you, the homeless are out there and the need is growing. We helped more people this year than ever.''
Blue Coats distributes winter items from December through March and contacts charities in various communities to set up a location and distribution time.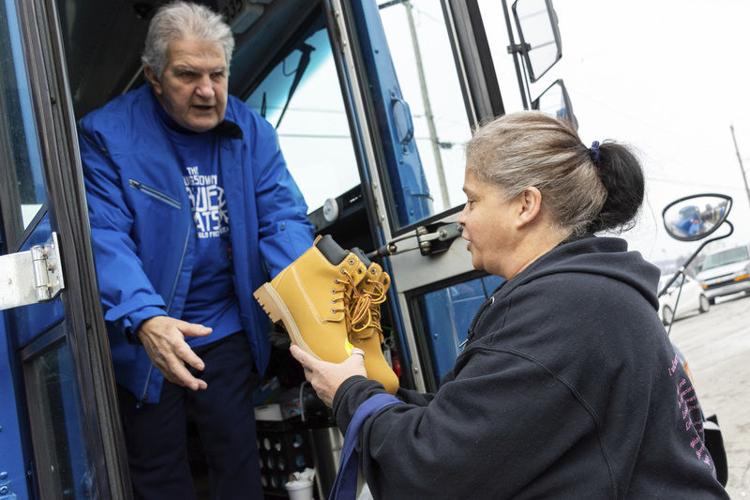 "We plan for at least 100 people,'' Summers said of supplies. "Everything is done by word of mouth.''
Blue Coats relies on volunteers and there are no paid staff, she said.
On distribution days the volunteers arrive in a blue bus and wear blue jackets so they stand out. Summers said there is no significance in the color's prominence in the name or design.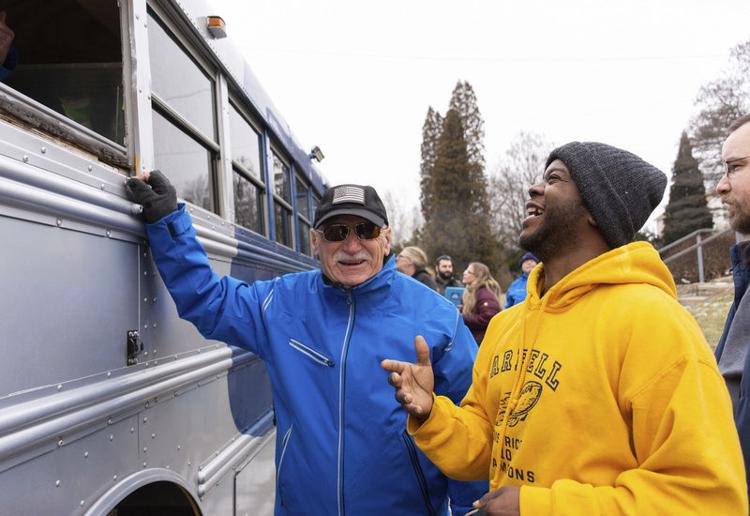 "It's my favorite color,'' she said with a large smile.
Blue Coats gets some of its clothes through donations, with the rest bought mainly at discount stores. Some stores offer discounts to the charity, Summers said.
With the arrival of spring, Blue Coats goes into fund-raising mode, with raffles and a motorcycle run.
"Everything we make goes back to buying things like coats and boots,'' she said.
ONLINE: www.ytownbluecoats.org