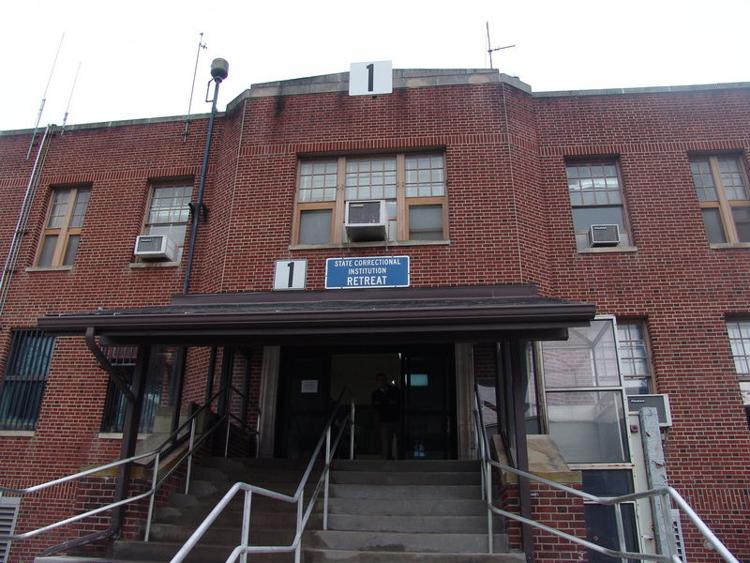 HARRISBURG – Lingering questions about staffing levels and security remain as the state prison system moves to close its second prison in two years.
Corrections Secretary John Wetzel announced in August that the state plans to close the State Correctional Institution Retreat in Luzerne County. The move is expected to save the state $20 million in this fiscal year and another $40 million in fiscal 2020-2021, he said.
"We are confident that we can close this prison and still be under operational capacity," Wetzel said.
The corrections department announced closures of transitional facilities, including the Sharon Community Corrections Center, also known as the halfway house, along with the Retreat closing.
According to DOC figures, male state prisons are operating at about 95.7 percent of capacity. Officials say that, even with the closing of SCI Retreat, the figure would only rise to about 98 percent of capacity.
Claire Shubik-Richards, executive director of the Pennsylvania Prison Society, an organization based in Philadelphia that focuses on the rights of inmates and their families, said she agrees with Wetzel that the move to close SCI Retreat makes sense considering the budget challenges facing the department and the decreasing number of inmates behind bars.
"If it was going to close tomorrow, it would create a strain. Closings like this, they happen over time," Shubik-Richards said. "There is margin in the capacity" of the prison system to absorb the closure, she said.
Closing SCI Retreat seems to make sense because of the age of the prison and the expected costs of repairs needed if it remained open, Shubik-Richards said. The site of SCI Retreat was the home of a mental hospital that closed in 1981. The site reopened as a state prison in 1988.
HARRISBURG – Corrections officers are too often left alone to supervise dozens of inmates an…
In 2017, the prison system shuttered SCI Pittsburgh, after initially announcing that four other prisons were also on the chopping block as possible candidates for closure. The four were SCI Retreat, along with SCI Mercer in Mercer County, SCI Frackville in Schuylkill County and SCI Waymart in Wayne County.
Wetzel said that with the move to close SCI Retreat, the Department of Corrections has no immediate plans to close any additional prisons.
During Fiscal Year 2018-19, the DOC experienced a significant decrease in its inmate population of nearly 1,900, which is the largest one-year decrease in the department's history. In fact, the DOC's June 2019 inmate population was 46,482, which is nearly 5,300 inmates fewer than its highest-ever prison population, 51,757 in June 2012. That's a drop of more than 10% in seven years.
In budget testimony earlier this year, Wetzel said the decreases in inmate numbers began with a 2012 law that made it easier for state prison inmates to get parole. Court decisions in 2013 and 2015 eliminated mandatory-minimum sentences for drug crimes, which caused additional decreases in prison population.
Under the prison-closing proposal, Wetzel said every SCI Retreat employee will be offered a position at a DOC facility. There are six facilities within 65 miles of SCI Retreat – Coal Township, Dallas, Frackville, Mahanoy, Muncy and Waymart. Inmates will be transferred to other state prisons.