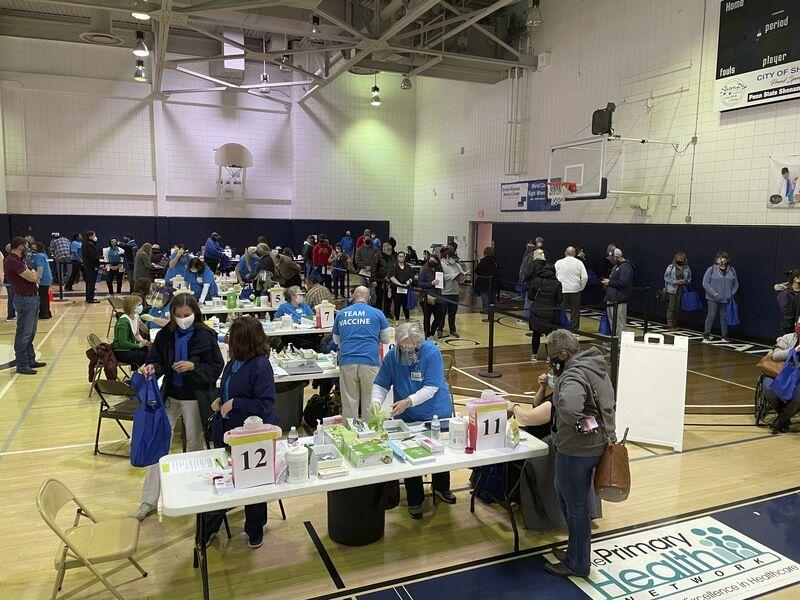 SHARON – Sunday marked Leroy Kollock's successful culmination of a weeks-long effort to get the COVID-19 vaccine.
Kollock, a 62-year-old Sharon resident, said he had a challenging time getting the shot, and the process is even more difficult for Black senior citizens like himself.
"I've been trying to call people and trying to find out where to get vaccinated," Kollock said. "That was a little bit of a chore too. That makes it a little harder for people in the Black community too."
He finally received his first dose of the vaccine Sunday at the Buhl Community Recreation Center during a clinic sponsored by AHN Grove City Hospital.
The clinic was targeted to high-risk marginalized patients, including Black and Latino populations who live in nearby communities that rank high on the U.S. Centers for Disease Control and Prevention Social Vulnerability index, which measures factors such as socioeconomic status, housing type and transportation access.
While Kollock credited AHN Grove City's effort, he said the state and federal governments, which are designating vaccination sites, can do more to get shots in the arms of Black patients and other populations of color.
"They could put it in more of the community centers in predominantly Black neighborhoods," said Kollock, who is Black. "And do something to reassure them that this thing is not going to hurt them, it's going to help them."
Kollock said he trusts the vaccine, as he was sitting in the waiting area after getting inoculated, but a lot of minority residents do not feel the same way.
AHN Grove City contends that results of the pandemic to date, both locally in western Pennsylvania and across the country, have increasingly shown that people in racial and ethnic minority communities are disproportionately affected by COVID-19.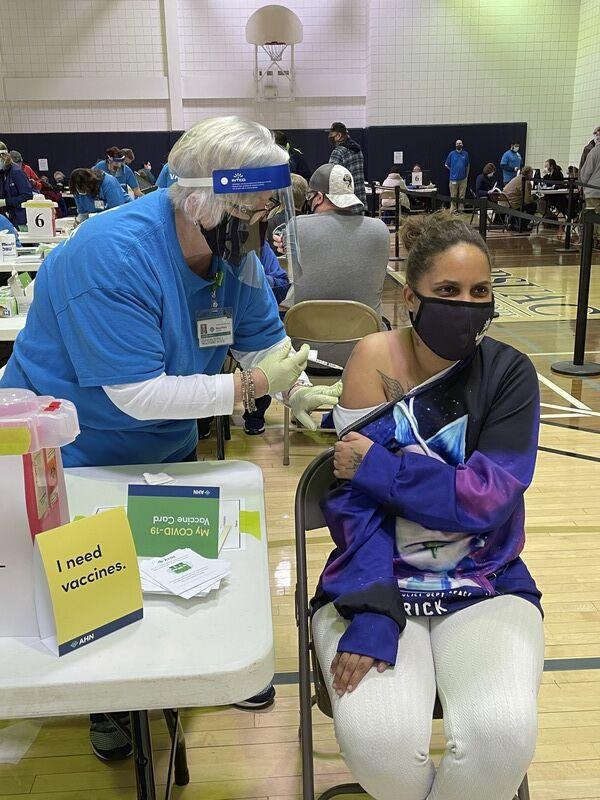 According to the CDC, long-standing systemic health and social inequities have put such individuals at increased risk of getting sick and dying from the virus. COVID-19 hospitalization rates among African Americans and Hispanic or Latino people are roughly 4.7 times the rate of white people.
AHN Grove City wanted to make sure it targeted a specific part of the population for the clinic Sunday, when staff inoculated more than 1,000 people.
"We wanted to make it meaningful," said Dr. David Tupponce, president of AHN Grove City. "This was our opportunity to say we are targeting this community specifically."
Tupponce said area hospital presidents speak weekly with Frank Jannetti, Mercer County's director of public safety, concerning the pandemic and vaccination opportunities. All of the organizations have been seeking an opportunity to have a clinic that targets minorities and high-risk marginalized patients.
So, by partnering with the other healthcare agencies who provided a list of patients, and with an influx of the vaccine at the Grove City hospital, the clinic became a reality.
Tupponce said there are many challenges in adequately getting the vaccine to underrepresented and diverse communities.
"I think there's history," he said. "There's poor access to healthcare even before the pandemic. There are challenges with transportation. It is a tremendous amount of time, resources, money and technical know-how to be able to stand this up just for a single-day event."
But with the Allegheny Health Network and Highmark organizations behind them, Tupponce said the Grove City hospital had the resources necessary to pull the clinic together.
And the hospital reached out to the patients, and invited them to the clinic by offering them an appointment. Dr. Margaret Larkins-Pettigrew, the hospital's chief clinical diversity officer, said those patients were appreciative.
"They're so happy when they get that phone call," she said. "They've been trying to get through for so long on the phone to other places. So it was the intentional planning of the whole team that came together and said, 'We need to make this happen for this group.'"
AHN Grove City has a regular daily clinic that also inoculates patients, but it aims to continue holding offsite clinics like the one on Sunday.
"Because of the relationships we're building while we're doing this, we're hoping that this is something that we can continue to have that type of a countywide impact," Tupponce said. "It really gives a different feel to healthcare in Mercer County."
Follow Melissa Klaric on Twitter and Facebook @HeraldKlaric, email: mklaric@sharonherald.com