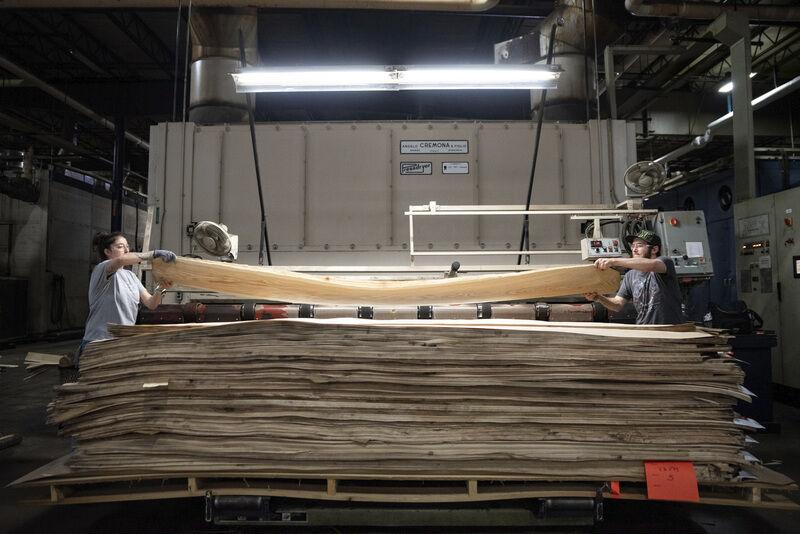 JACKSON CENTER – White oak is king of the forest – and the sales floor.
"The minute white oak goes up for sale, it's spoken for,'' Matt Roberts, human resource and customer relations director for International Timber and Veneer said.
Operating from Jackson Center since 1997, the company produces veneers from logs harvested throughout the region. Veneers are thin slices of wood typically glued to a variety of goods.
Regular lumber has gained attention for its skyrocketing prices. Prices for hardwoods have jumped, but not at the feverish rate as lumber.
"Demand out there for veneers is very strong,'' Roberts said.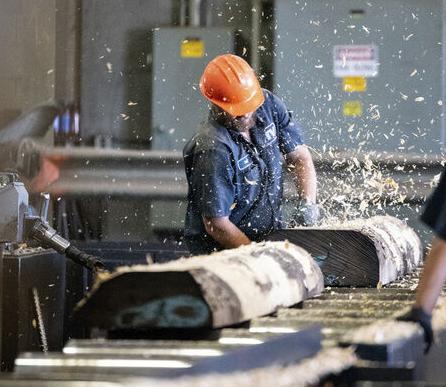 Most lumber is made of wood, but not all wood is lumber. And that's a niche filled by ITV. ITV specializes in custom-cut veneer products.
The company's goods are found in a wide variety of products used daily by consumers such as furniture, cabinets and flooring. Veneers are produced in sheets and are mostly composed of premium sliced hardwoods such as a variety of oaks, maples and walnut. Cherry also is on the list.
"But the consumer demand for cherry has really backed off for some reason,'' Roberts said.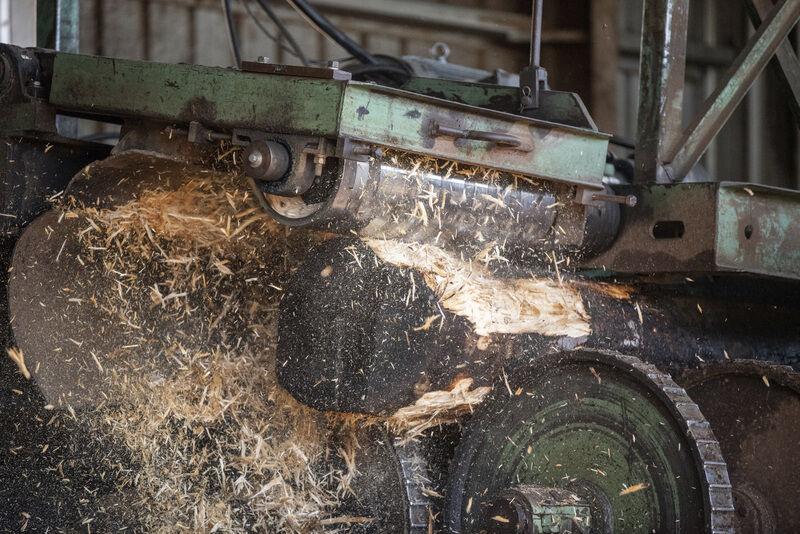 Like other businesses, ITV is feeling the crunch of a scarce workforce. It employs144 and has six open slots.
"Its been thin,'' Roberts said of finding new workers.
Even those in the commodity business are getting hammered with higher commodity costs.
Rising steel prices increase the cost of the steel bands ITV used to wrap its large outbound bundles. So the company switched to plastic bands, Roberts said.
Wooden pallets the bundles sit on have soared 56 percent over the past year. But a cheaper alternative isn't available.
"You have to pass that cost along,'' Roberts said. "For the first time we're charging for pallets, effective July 1.''
Felled trees have similarities with people. Just like human skin, logs left out in the searing summer sun for long periods can get sun-damaged. Industrial water sprinklers spray outdoor logs to cool them down as they await processing.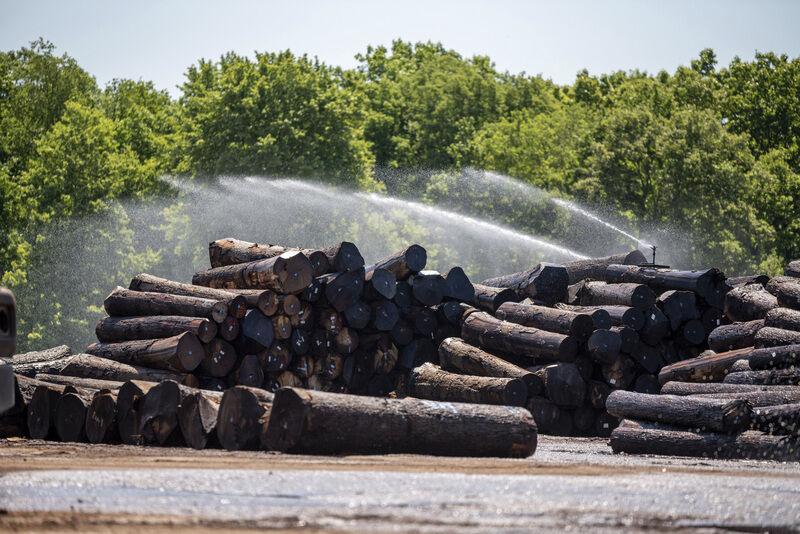 Wood inside lthe ogs can naturally develop cracks. And like a suture is used to stitch up cut human skin, a metal version for logs keeps the cracks in check.
ITV wastes very little of the wood. Bark shaved off logs is delivered to a nearby landscaper to be sold as mulch.
During processing, large cut pieces of logs are tossed into a vat where an acid wash cleans the wood.
The unique nature of each log requires a special recipe for each log in this stage.
But wood has a tremendous upside, Roberts said.
"No two pieces are alike,'' he said with a grin.