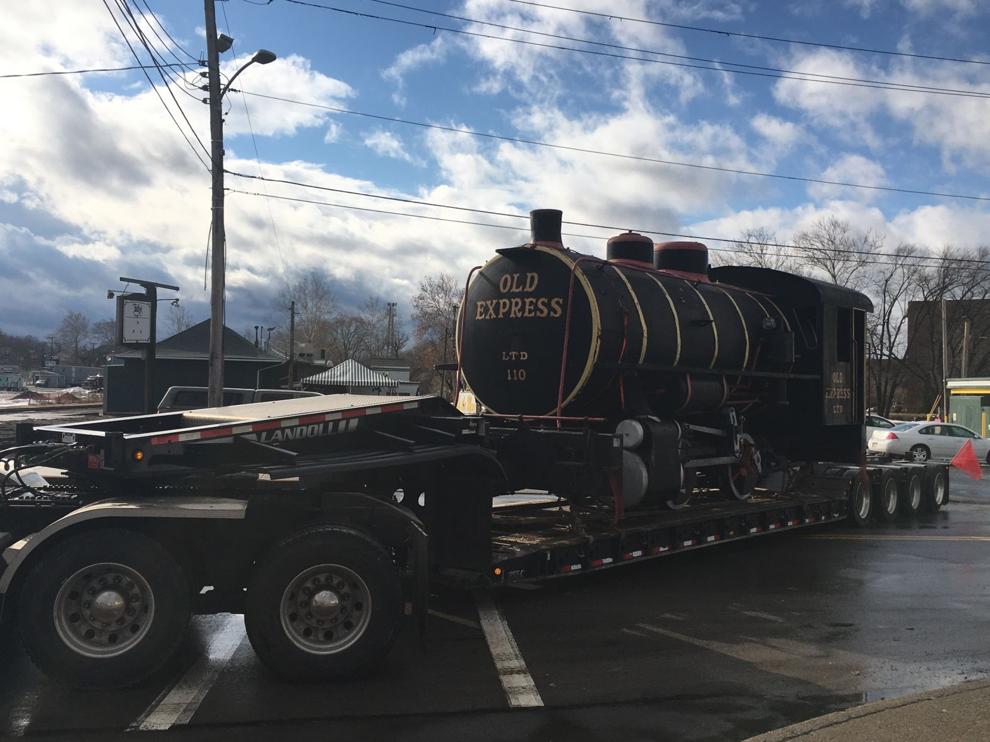 SHARON — The steam engine that sat motionless for years in front of Tully's Pub and Grille on East Connelly Boulevard rolled out one final time Tuesday morning.
Leaving the demolished restaurant and former train station behind it, the black locomotive was taken away on a trailer to its new home, the Age of Steam Roundhouse in Sugarcreek, Ohio, Chief Mechanical Engineer Tim Sposato said.
"We've actually been trying to find this kind of engine for a while," Sposato said.
The locomotive was built in 1940, and is unique among steam locomotives because it is known as a "fireless" locomotive. The engine was charged with superheated water from an external source, instead of feeding the engine wood or coal.
When it was still in service, the engine was used to move coal inside one of the power plants owned by Southern Ohio Electric.
The engine was donated by TravelCenters of America, as the metal on the bottom of the locomotive was rotted out but was otherwise intact.
However, the rest of Tully's was demolished due to the poor condition of the buildings and frequent additions, which lowered the structure's historical value.
The estimated 48-ton locomotive and the rails it sat on took about two to three hours to reach the Roundhouse, where it will be added to the museum's collection of steam engines, diesel engines and train cars, Sposato said.
"This one will be our 20th steam engine," he said.
Like David L. Dye on Facebook or email him at ddye@sharonherald.com.