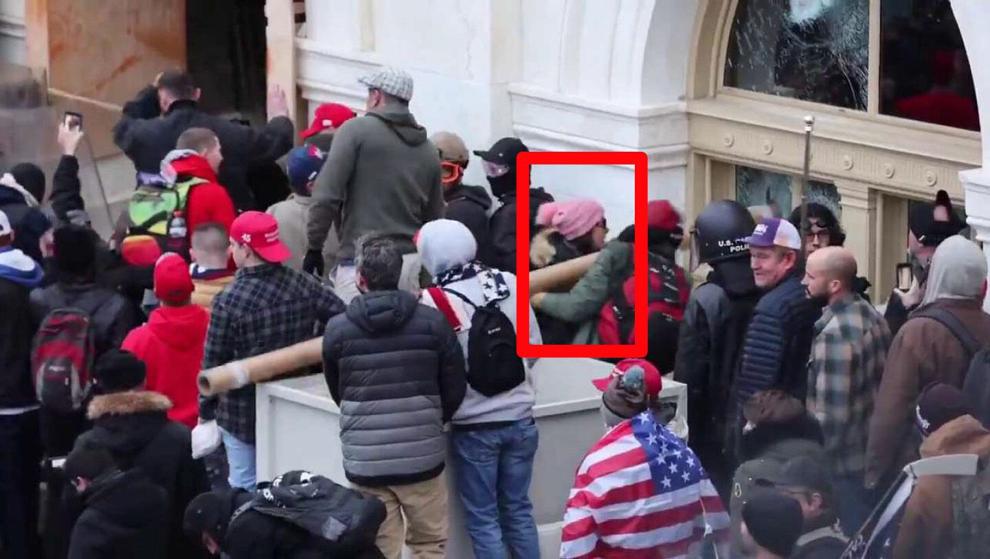 NEW CASTLE — Federal authorities arrested a Mercer County woman in New Castle for her role in the riots of the U.S. Capitol in Washington.
Rachel Powell, 40, was taken into custody Thursday night. Known as the "Bullhorn Lady," in the Jan. 6 Capitol riots, she was identified this week in a national publication as a one-time Mercer County resident.
The office of U.S. Attorney Scott W. Brady said Friday that Powell was charged federally with obstruction, depredation of government property, restricted building or grounds with a dangerous weapon, restricted building or grounds and violent entry or disorderly conduct.
Powell will be prosecuted in the District of Columbia.
Federal authorities issued a warrant Wednesday for her arrest. The same day, FBI agents raided Powell's home in northeastern Mercer County, near Sandy Lake.
According to a criminal complaint filed by a special federal agent, Powell is accused of using a pipe to break a Capitol window, and of using a bullhorn to direct the crowd inside the building.
Authorities reported in the criminal complaint that she was identified through her Facebook page and other social media as having been among the crowd that gathered outside the Capitol on Jan. 6 while a joint session of Congress convened to certify the presidential election Electoral College vote.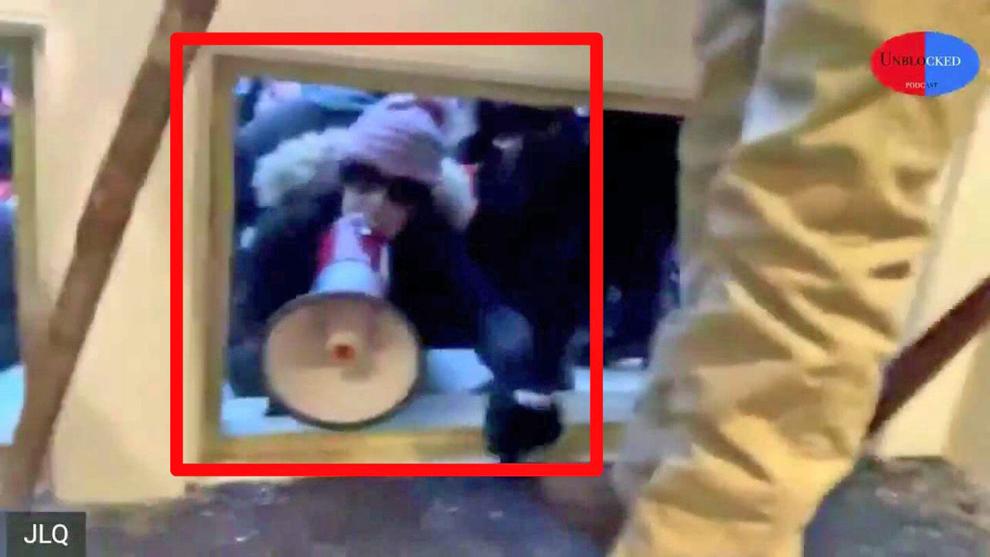 Shortly after 2 p.m., crowd members forced their way through police barriers and into the Capitol by breaking windows, ramming open doors and assaulting 81 Capitol police officers and 58 members of the Metropolitan Police Department, the court documents say.
Several people who entered the Capitol were in photographs disseminated on social media and other online platforms. The images included those of a woman dressed in a pink hat and black jacket using a bullhorn to instruct others how to advance into the building. Law enforcement identified the "Bullhorn Lady" as Powell, and the complaint accuses her of giving the crowd instructions about the building's interior layout.
She can be heard in a video stating she had just been inside an adjacent room in the Capitol, and that "they should coordinate together if you are going to take this building." She also said that "they have another window to break," according to the court filing.
Law enforcement also accused Powell of breaking Capitol buildings with a pipe. Investigators determined that the window Powell damaged is worth $1,000.
The FBI on Jan. 16 published an online poster with photos of Powell, seeking information about her identity, the complaint states, and they obtained photos from her Facebook account.
Through Facebook, authorities obtained Powell's telephone number and confirmed that her number connected Jan. 6 to cell towers in Washington, D.C.
On Tuesday, The New Yorker published an online article containing an interview with Powell, quoting her as having been involved in the Capitol riot, saying, "Listen, if somebody doesn't help and direct people, then do more people die?"
The New Yorker article, titled "A Pennsylvania Mother's Path to Insurrection," outlined her increasing political activity, some in opposition to state government orders requiring people to wear masks and restrictions businesses in response to the COVID-19 pandemic.
Powell was a regular participant in pandemic protests in Mercer County. She was interviewed by The Herald at a gathering May 4 and photographed at another protest April 20, both at the Mercer County Courthouse.