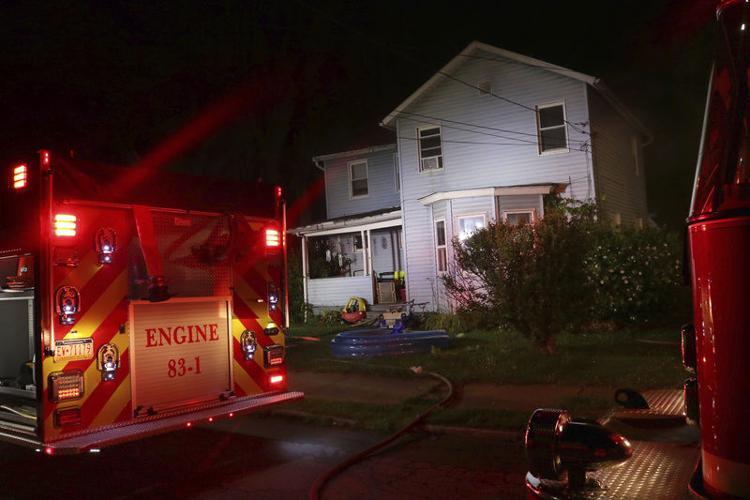 SHARON – As firefighters finished extinguishing the blaze in her home, Raegan Roche clutched her 2-year-old son and wondered where she would spend the night.
Roche and her son, Alexander Yeaples, were among the residents of 259 Ormond Ave., Sharon, driven out of the duplex by a housefire that broke out just before 10 p.m. Sunday. Roche said she was trying to contact the Red Cross to find lodging for the night. 
The blaze originated in Roche's kitchen.
"A pot of oil on the stove caught on fire," she said.
Sharon fire Chief Bob Fiscus said a fast response by city firefighters had the blaze put out within five minutes of their arrival and contained fire damage to Roche's kitchen.
He said the kitchen was gutted and there would be smoke and fire damage throughout the building, a two-unit duplex rental property. Fiscus said Corey Beers owns the property.
"By the time we arrived, the kitchen was fully involved," Fiscus said.
The chief said five people were in the building when the fire broke out and all of them escaped safely. No firefighters were injured battling the blaze.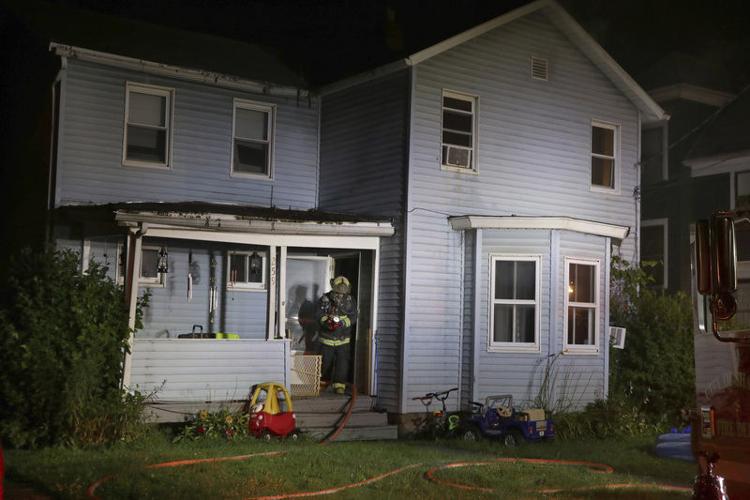 Sharon firefighters had little problem with the fire.
"The attack went as planned," Fiscus said.
In addition to Sharon Fire Department, Farrell Fire Department responded to the fire call. Sharon police worked to control traffic and secure the scene, and McGonigle Ambulance was on hand in case of injuries.