MERCER – Five candidates are vying for two vacant judge seats in Mercer County Court of Common Pleas in the May 21 primary.
Ronald Amrhein, Michael Joanow, Margaret Lucas, Ryan Mergl, and state Rep. Tedd Nesbit, R-8, Grove City. All of the candidates, including Nesbit, a Republican state legislator, cross-filed under both the Republican and Democratic tickets.
This year's judicial race poses an unusual situation for Mercer County residents. With common pleas court judges elected to 10-year terms, voters are filling two of the court's four vacancies this year because of the retirements of judges Thomas Dobson and Christopher St. John in late 2017.
With the vacancies, senior judges, including St. John and former Mercer County Common Pleas Court Judge John Reed, have been performing judicial duties in Mercer County Court of Common Pleas.
The Mercer County Bar Association rated four of the five candidates in the race in a poll of its members. Of the bar association's 111 active members, 80 responded to the poll.
Amrhein was rated "highly recommended" by the bar association. Lucas and Joanow were rated "recommended," and Mergl was rated "not recommended." Nesbit was given no rating, an indication that the respondents did not have adequate information to evaluate the state representative.
Ronald Amrhein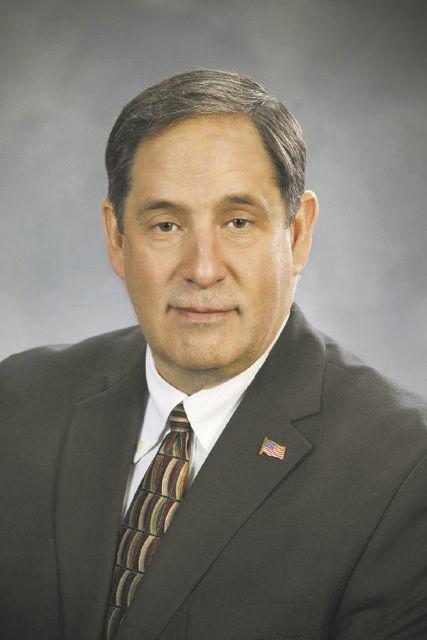 Attorney Ronald Amrhein, 53, of South Pymatuning Township is a Mercer County assistant district attorney.
"I want to serve as much as I can, so I decided to run," he said.
Amrhein said he already has a taste of being neutral in the courtroom. He makes rulings while serving in two court-appointed posts as a civil commitment hearing officer and a special master in custody and divorce proceedings.
"I have the most courtroom experience over the broadest experience," he said.
Amrhein said he possesses the temperament for the job.
"I believe I'm pretty even-keeled," he said.
Amrhein said he was first exposed to law offices at a young age because his mother and grandmother were legal secretaries. As a boy, he watched the interactions of attorneys. As a junior at Keystone Oaks High School in the South Hills of Pittsburgh, he job shadowed in the Allegheny County District Attorney's office. That sealed the deal.
"I was hooked," Amrhein said.
After obtaining a bachelor's degree from Duquesne University in Pittsburgh, he attained his law degree from Ohio Northern University in 1990. Amrhein became a law clerk at the Mercer County Courthouse before working for attorney William Madden.
In 1995, he joined the Sharon firm of Rodgers, Perfilio, Heiman & Sewinsky, which merged in 2008 with the Pittsburgh firm Jones, Gregg, Creehan & Gerace. Amrhein still works out of the firm's Sharon office in private practice. 
He represents several zoning hearing boards, a township and the Keystone Blind Association. Among his extensive community service is serving on the board for the United Way of Mercer County and an officer in the Sharpsville Service Club.
"You have to know the people and the community," Amrhein said about serving as a judge.
Amrhein lives in the township with his wife, Valerie, and son, Noah, 17, a junior at Sharpsville High School.
Michael Joanow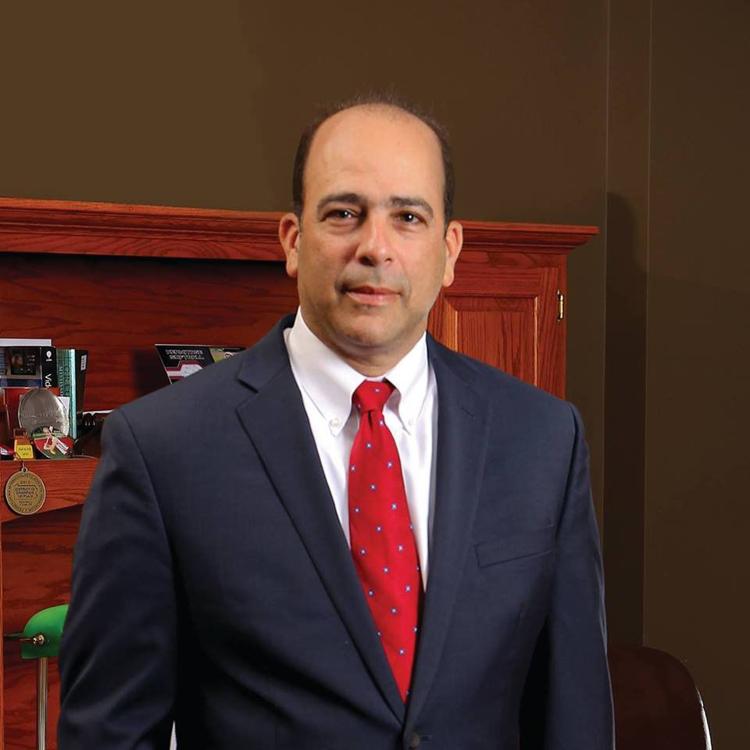 Attorney Michael Joanow, 55, of Hermitage, who has been practicing law for 32 years, said he's always been interested in becoming a judge.
"I think I needed the seasoning," he said about waiting until now to run.
Joanow, proprietor of the Joanow Legal Group in Hermitage, said his legal background makes him qualified to fill one of the two seats.
"I believe I bring a breadth of experience," he said.
Joanow graduated from Hickory High School in 1981, earned a bachelor's degree from the University of Pittsburgh in 1985 and graduated from Ohio Northern University in 1988 with a law degree. His first job in the field was as a law clerk for former Mercer County Common Pleas Judge Francis Fornelli. Joanow said Fornelli told him to always think like a judge: see both sides of a case.
Joanow then became an associate of Routman, Moore, Goldstone and Valentino in Sharon before becoming a partner in the Hermitage firm of Douglas & Joseph. In 2007, he opened his own firm in Hermitage.
Joanow said he's prepared to render rulings even when they may not be popular.
"I'm not afraid to make a decision," he said.
Joanow said he decided to run this year because he saw a need in the court with two open seats. 
"The effect it has on the courts is palpable," he said. "We need four full-time judges in our court."
Joanow said his experience and temperament make him one of the best candidates for the job.
"I think I can help Mercer County right now," he said.
He lives in Hermitage with his wife, Laurie. They have four children: Tony, 23, who serves in the Army's 101st Airborne Division at Fort Campbell, Ky.; Sophia, 21, a junior at Slippery Rock University; Nickolas, 18, a senior at Hickory High School; and Angelique, 13, who is in seventh grade at Delahunty Middle School.
Joanow's community service includes serving on the boards of the Community Food Warehouse of Mercer County, Mercer County Little League and the Hermitage Girls Softball Association.
"I don't mind serving others," he said. "I see this as another opportunity to serve."
Margaret Lucas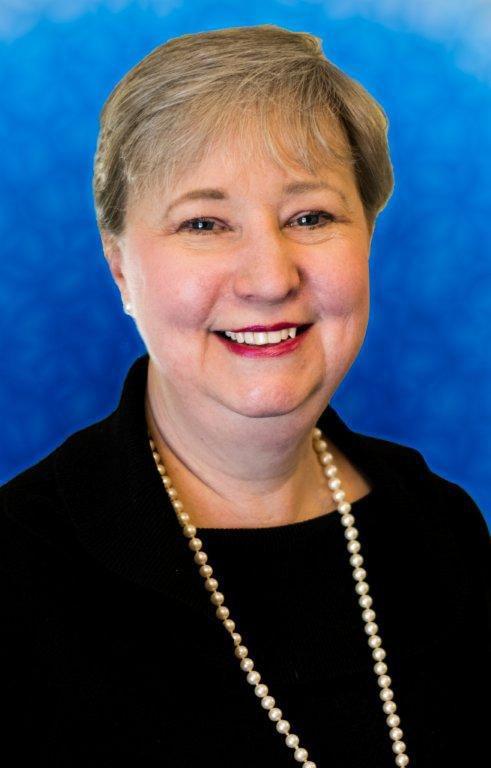 Attorney Margaret Lucas, 60, of Hermitage has been practicing law for nearly 35 years. Her legal tenure includes experience rendering decisions.
Since 2005, Lucas has served as a part-time special master for custody and divorce matters, including property divisions.
In her private practice, Lucas also deals with family law.
"I'm in court a lot," she said.
Lucas explained a significant portion of cases heard in court, 40 percent, are related to family law.
Lucas said dealing with judges has made her a better attorney.
"I've had the great benefit of appearing before good judges," she said. "It made me a better lawyer."
Lucas said such judges ensure the attorneys appearing before them know what's expected of them when presenting their cases.
"They make us better prepared," she said.
Lucas is a 1976 graduate of Sharon High School. She earned her bachelor's degree from Thiel College and graduated in 1983 from the Duquesne University School of Law. She started her career with the Greenville firm Halliday & Halliday. In 1987, she joined Routman, Moore, Goldstone & Valentino in Sharon, becoming the firm's first female partner in 1994.
When the firm dissolved in 2000, Lucas opened Margaret Lucas Attorney at Law, P.C., a month later in Mercer. She represented Mercer County Children and Youth Services from 2008 to 2012, as the department's solicitor.
She has been chair of the Mercer County Bar Association's Family Law committee since 2000, has written and lectured for the Pennsylvania Bar Institute, is a member of the Pennsylvania Bar Association Commission on Women in the Profession and has conducted seminars for local police departments. 
Lucas said now is the time to add diversity to the court.
"I think we need a woman on the bench," she said.
She lives in the city with her husband, David. They have two sons, Ian, 29, of Cranberry Township in Butler County and Connor, 25, who attends Youngstown State University.
Lucas said a judge's role is to determine a resolution.
"We just deal with people and try to resolve the problem," she said.
Ryan Mergl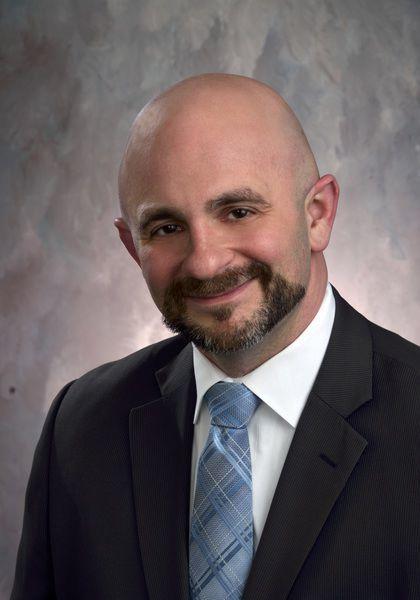 Attorney Ryan Mergl, 39, of Sharon said he was inspired to run for judge after hearing Reed talk about how rewarding it is to work as a judge.
"He said it would be the most rewarding experience," Mergl said.
Mergl said he believes Reed's perspective is accurate.
"It's a great way to give back to the community," Mergl said.
A 1998 graduate of Sharon High School, Mergl obtained a bachelor's degree from Franklin & Marshall College in Lancaster and a law degree from Duquesne University in 2006.
Mergl opened his first office in downtown Pittsburgh.
"I started my own practice right out of law school," he said.
Mergl added a Sharon office in 2010.
He said his experience would serve the bench well.
"I spent my career honing my skill," Mergl said.
As an attorney, Mergl has made the Pennsylvania Super Lawyers List of top 100 attorneys and The American Association of Trial Lawyers included him on a list of top 100 trial attorneys in Pennsylvania.
"I'm very knowledgeable at running a courtroom," Mergl said.
He cited his humble beginnings as why he would be able to relate to those who would appear before him.
"I understand my neighbors, and I understand this community," Mergl said.
He is president of the Sharpsville Service Club, and has coached youth football and wrestling.
Mergl lives in Sharon with his wife, Brooke, and daughters, Harmony, 4, and Harper, 3.
He said his age is not a detriment, pointing to county judges who started in their early 40s.
"I don't see it as a negative at all," Mergl said.
Tedd Nesbit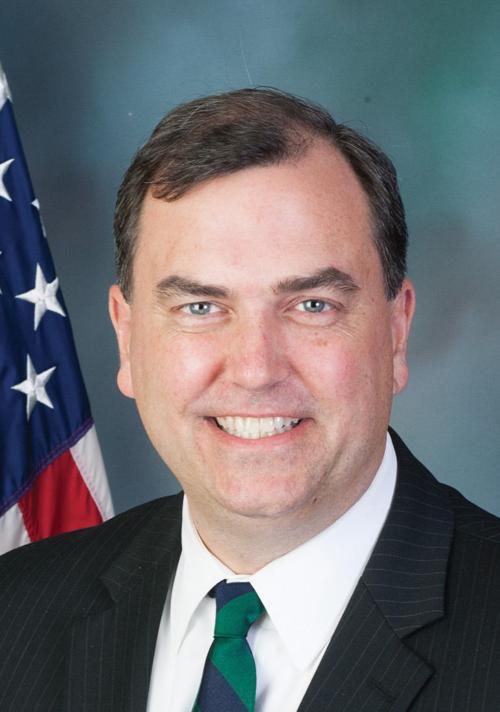 State Rep. Tedd Nesbit, R-8, Grove City, said he is running for judge because of his passion for the legal process.
"I've created the law, and now I'd like to apply the law," he said, referring to his role as a legislator.
Nesbit, who was first elected to the state legislature in 2014 and re-elected in 2016 and 2018, is a former assistant district attorney in Mercer County. He said the new judges will have to hit the ground running when they take office next year.
"It's important we have quality judges," he said.
Nesbit said he has the disposition for the post.
"I have the right temperament to be a judge," he said.
Nesbit didn't realize how great his interest in the court was until he became a television reporter covering trials in Columbia, S.C.
"It was fascinating," he said. "I really loved being in the courtroom."
Nesbit is a 1985 graduate of Kennedy Christian School (now Kennedy Catholic High School). He obtained a bachelor's degree from Florida State University in 1989 before switching careers and earning a law degree from Western Michigan University's Thomas M. Cooley Law School in Lansing, Mich., in 2004.
Nesbit became a law clerk in Mercer County Court.
"I was Judge Reed's first law clerk," he said.
Nesbit is a counsel with the Sharon firm Ekker, Kuster, McCall & Epstein, is former solicitor for Jackson Center and has worked as a professor at Butler County Community College. He is a past president of the Grove City Area United Way and a coach for youth sports.
Nesbit said becoming judge would continue a pattern of service.
"I've tried to be involved in community service my whole adult life," he said.
Nesbit lives in Grove City with his children.