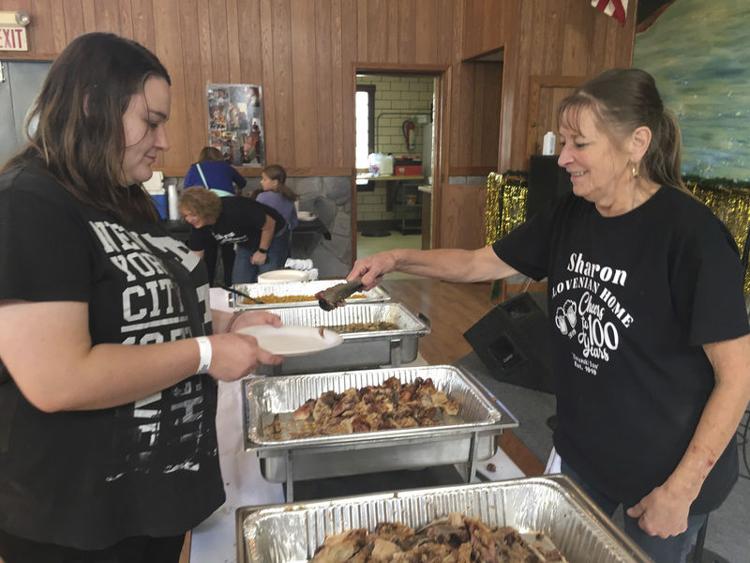 SHARON – The smell of cooking lamb and chicken, intermixed with the sound of accordions, wafted down Baldwin Avenue Saturday evening as members and visitors gathered at the Slovenian Home in Sharon.
As people entered for the home's 100th anniversary celebration, almost everyone was greeted by someone calling a familiar name, which member Joe Godina, 75, said reflected the home's motto.
"You're only a stranger here once," Godina said.
Attendees could enjoy roasted lamb and chicken, potatoes, corn, bread and cake, with a side of Slovenian folk music. A customer appreciation day was held Sunday, which manager Nikki Trontel said included more-traditional Slovenian food.
"There's pierogi, kielbasa, stuffed cabbage," Trontel said. "Because of where Slovenia is, they got a little bit from the places around them like Austria, Germany, Hungary, or Croatia."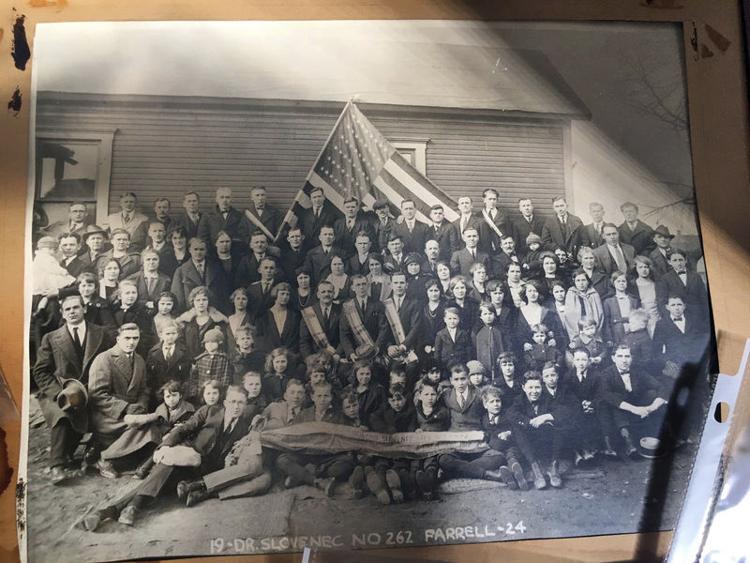 The home started in 1919 in a house on Beechwood Avenue with about 100 people. The group received its charter later that year and moved to its current location at 1037 Baldwin Ave. in Sharon in 1926, Godina said.
The Slovenian Home is also known as the Slovenian Workingmen's Educational Home because the building served as a place where recently-immigrated Slovenians could get help with the assimilation process, such as learning the English language or help getting a job, said Phillip Nespor, president of the Slovenian Home.
The home also served as a place where the Slovenian immigrants could host events such as festivals, holidays, weddings, or funerals, Nespor said.
"They wanted to become American citizens, but it was also a place where they could speak Slovenian and keep in touch with their culture," Nespor said.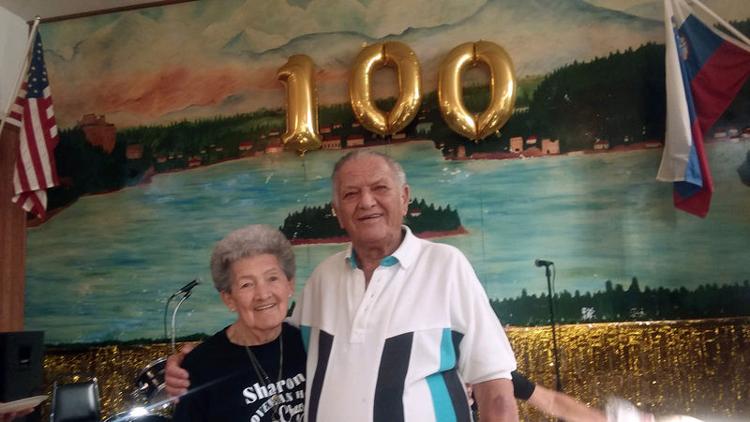 Helen "Tootsie" Scarmack, now 87, has been a member of the Slovenian Home since she was six years old. As a child, she remembered when Slovenian Home member Fran Nestor organized the Slovenian children into a youth circle and taught them their heritage.
"We performed here, we went to Cleveland, all over the place," Scarmack said. "She taught taught us how to sing and dance, how to speak Slovenian, and she made sure we knew our culture."
When the Slovenian Home was still a main gathering place for the area's Slovenian community, there were some who may visit the home every weekend or every day after work, although member Don Novak, 85, said he remembered the people at the home were a very congenial group of men and women, with the Slovenian music being one of his favorite sources of entertainment there.
"You couldn't have a good time without Slovenian music and home cooked food," Novak said.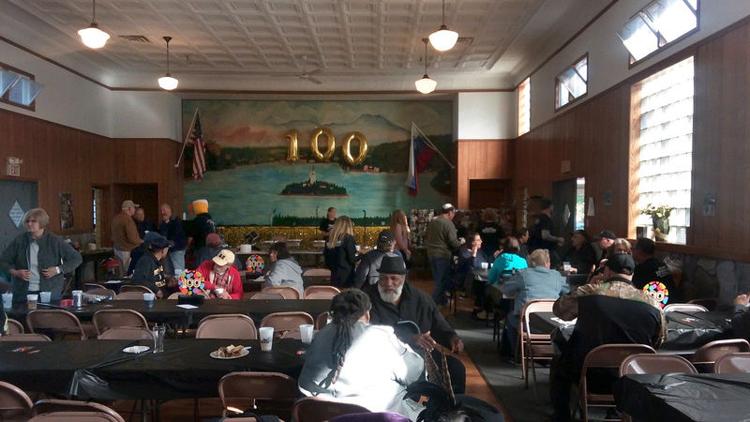 Over the years, many of the same family surnames have remained involved with the Slovenian Home, including, Nespor, Novak, and Trontel, Nespor said. Though many members of the local Slovenian community have since moved and dispersed across the area, many members recall when they or their relatives lived nearby, including fellow member and Joe's cousin Tony Trontel, 86, whose grandparents lived only a block or so away.
"Our parents used to speak Slovenian in front of us because they didn't think we could understand them, but our grandmother taught us well," Tony Trontel said.
In Joe's case, he said his parents were often busy with the family's restaurant businesses six days a week, and would spend Sunday at the Slovenian Home. There, Godina said the members would celebrate about "anything."
"If your name was Joe, then at some point there'd be a "Joe Sunday" where everyone named Joe would get a free lunch or something," Godina said.
"They even had bowling alleys here at one point," Tony Trontel added.
Many of the older members have since passed away, and current membership is around 300 compared to the 700 or 800 from the home's heyday in the 1940s to the 1960s. Younger members such as Nespor and Nikki Trontel say they believe it is important to introduce the younger generations to their culture to help keep the traditions alive.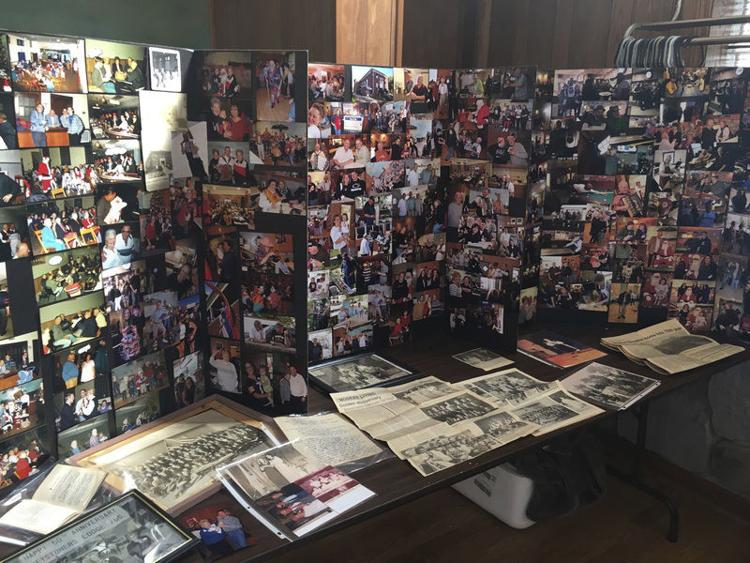 "We can't even remember a Christmas Eve where we weren't at the Slovenian Home with the songs and Santa Claus and everything," Nikki Trontel said.
Like David L. Dye on Facebook or email him at ddye@sharonherald.com.