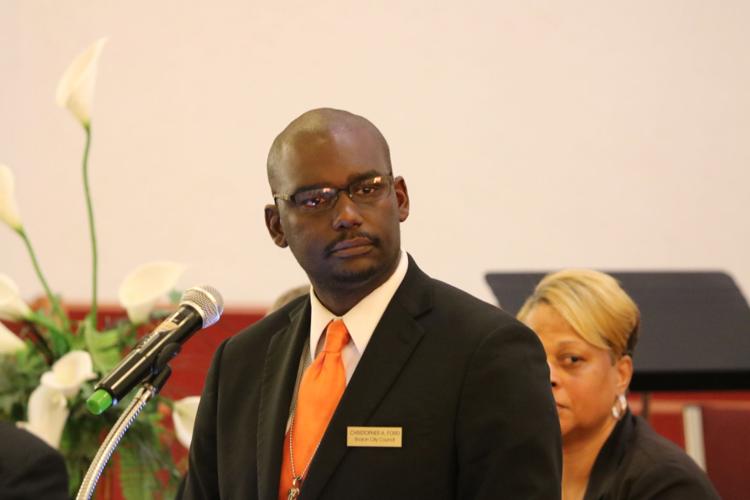 SHARON – A judge ordered charges against a former Sharon City Council candidate accused of taking more than $2,000 from a youth football program held for court Tuesday at a preliminary hearing.
Christopher Anthony Ford, 29, of 801 Ravine Place, Sharon, is charged with theft and receiving stolen property. In the preliminary hearing, District Judge Dennis Songer, ordered the charges held for Common Pleas Court of Mercer County.
Ford ran for one of three Democratic nominations to Sharon City Council in the May primary, and finished last out of five candidates.
He is accused of taking money that should have gone to purchase uniforms and pay other expenses for the PA Thunder Catz youth football organization.
Ryan Mergl, Ford's attorney, called Ford an upstanding member of the community who is being falsely accused.
Police said the Thunder Catz owners named Ford as the company's treasurer and gave him access to information on the team's bank account, according to an affidavit of probable cause.
The organization's funds came from money raised by youth team members and officials during fundraisers in Sharon and Farrell.
Police said the Thunder Catz owners gave Ford about $670 to buy uniform pants and to pay a certification fee to USA Football. The owners said Ford told them that he loaded the money onto a pre-paid debit card, but there was a problem with the card that prevented Ford from purchasing the pants or paying the fee. Ford said he would straighten out the issue with the card.
On June 3, police said the owners gave Ford an additional $1,510, and closed the organization's bank account, to buy uniforms and pay the certification fee. The owners later contacted the uniform suppliers and found that no one had placed uniform orders for PA Thunder Catz.
The owners of the team said they tried numerous times to contact Ford about returning the money, without success.
Ford said he returned the funds to a mailbox belonging to one of the Thunder Catz owners. The owner said he looked in the mailbox but no money was there.
Mergl said Ford returned the money and that he would attempt to find surveillance video evidence that would prove that claim.
An arraignment in Common Pleas court is scheduled for Oct. 22.