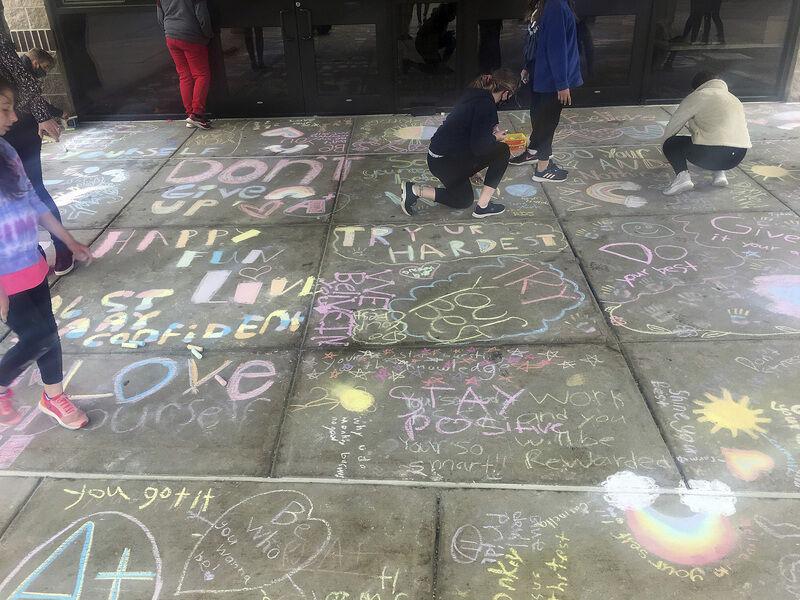 SHARPSVILLE — Students at Sharpsville Area Elementary School will have some encouraging messages to greet them for the first day of state assessment tests.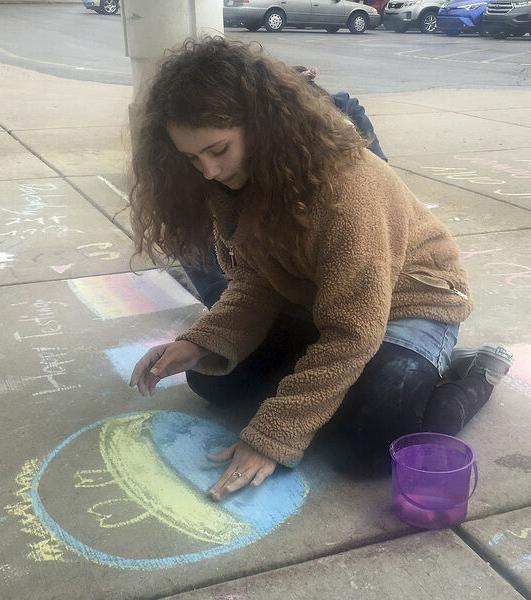 The chalk drawings of messages including "Try ur hardest," "Don't give up" and "Stay positive" were drawn by English and language arts teacher Stacia Gruitza's fifth-grade students Monday morning.
The project was part of an assignment where Gruitza's students discussed whether graffiti was a crime or art, with the consensus among the students that graffiti was art – if it is done intentionally and with the permission of the property owner, Gruitza said.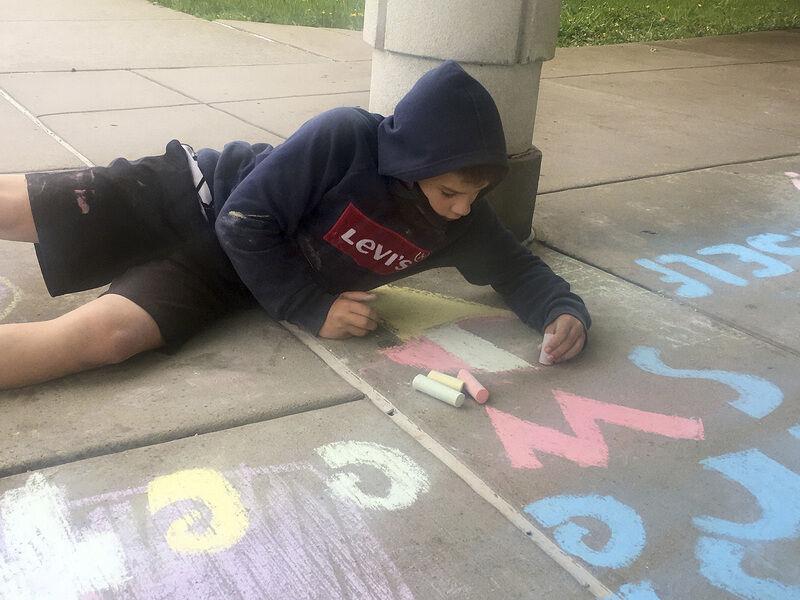 The students then got permission from Principal Jon Fry to draw the messages. Though the students were limited to the covered entranceway Monday due to rain, Gruitza said the project received an enthusiastic response from her students.