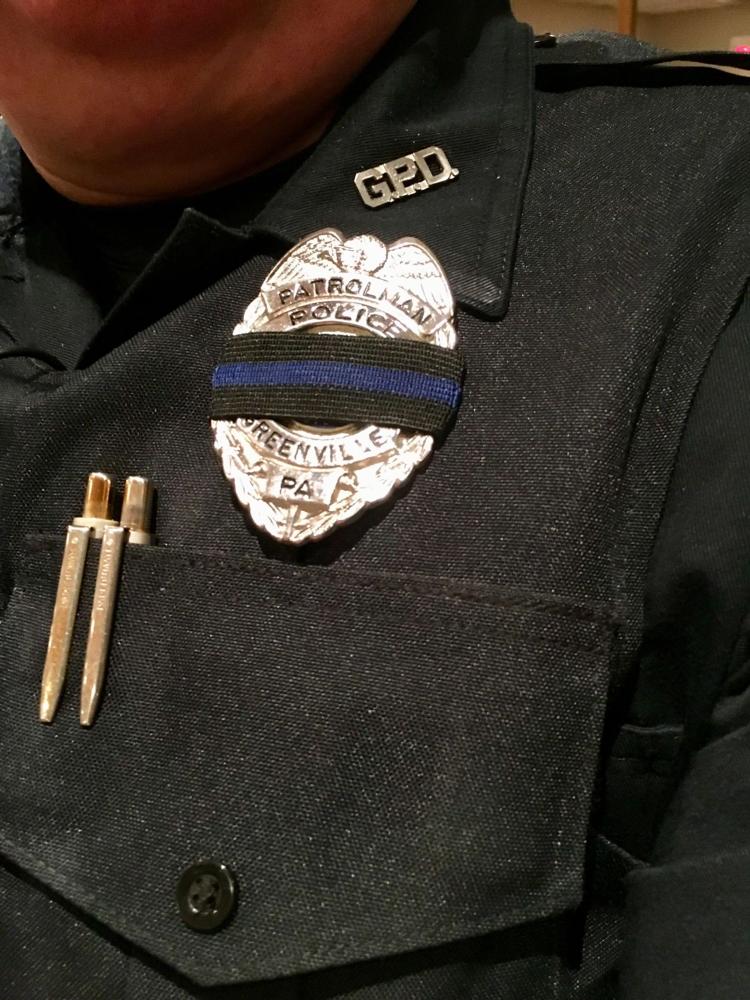 GREENVILLE – Vicki Thomas' relatives paid tribute Wednesday to her late husband, David.
Her husband's former work family honored him too.
David Thomas, who served with the Greenville Police Department from 1970 to 1978, was among the area's police who have died in the past year to be honored Wednesday in the annual Police Memorial Day ceremony at Rodney K. Wentling Park in Greenville. The event is sponsored by the Fraternal Order of Police Lakelands Lodge No. 88.
Thomas died in March at the age of 70 from natural causes.
The bonds he formed with fellow officers on the force remained strong until his death, said Vicki Thomas.
"One you're in a police or fire department you're family,'' Thomas said. "You're family forever.''
Wednesday's ceremony included a wreath laying and flags lowered to half-staff as a bugler played "Taps." The event also featured a prayer and solemn bagpipe music.
Lakelands Lodge holds the memorial ceremony each year on May 15, the day
designated in 1963 by President John F. Kennedy as "Peace Officers Memorial Day. 
"All of us like to recognize our fallen brothers,'' said David Morgan, Lodge 88 president and Hempfield Township police chief.
This day is important, Morgan said, because every officer on a police force knows a their job is potentially hazardous.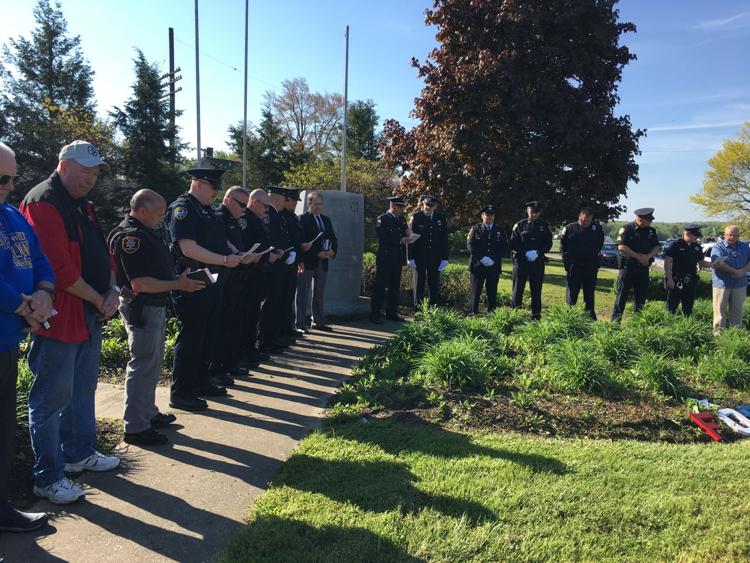 "When a police officer is shot you say, 'That could have been me,''' Morgan said. "We all know it could happen to us at any time.''
Memorializing officers, whether they perish while performing their duty or, as in the case of David Thomas, from natural causes, is part of a strong tradition in the police community, he added.
"I go to a lot of funerals,'' Morgan said. "All of us like to recognize our fallen brothers.''
After the ceremony, Vicki Thomas said her husband relished being a police officer. David Thomas joined Greenville's force after graduating from Thiel College in Greenville. He was among Lodge 88's founders in 1973. The organization represents officers in 13 public and private law enforcement agencies.
While he went on to become a regional director for a pharmaceutical company, he never forgot his police career.
Police duties even brought David and Vicki together.
"He pulled me over for going through a yellow light,'' Vicki said with a broad smile.