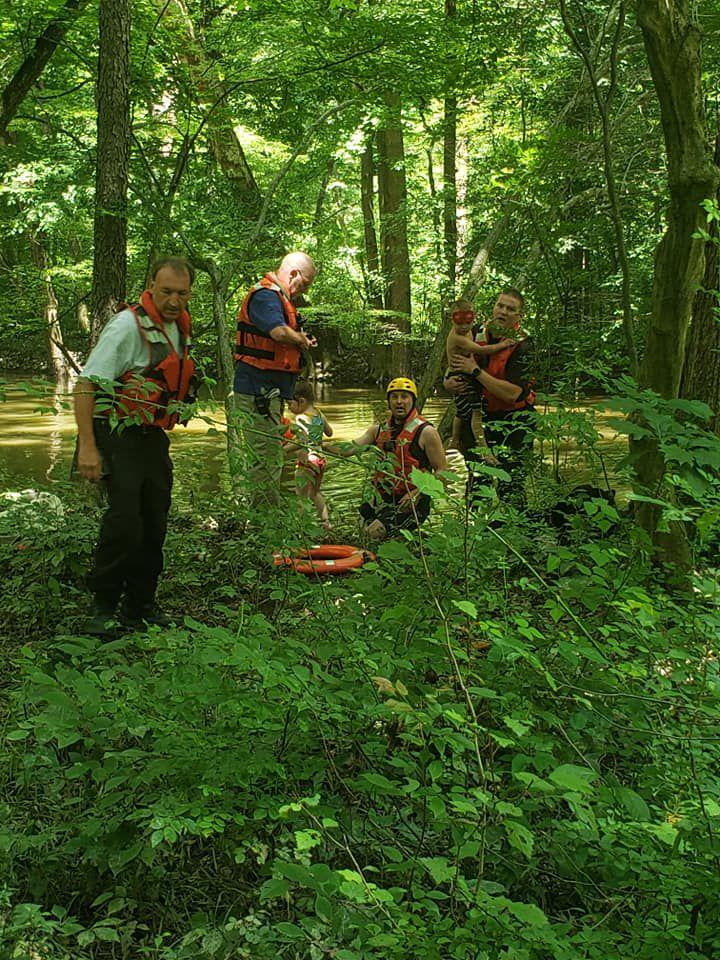 GREENVILLE – Firefighters rescued four people, including two young children, after their inflatable raft became stuck in the Shenango River.
Greenville police said four people — a woman, her two children and another adult woman — were on an excursion on the river in two inflatable rafts. The children were about 4 or 5 years old. The names of the four weren't immediately available.
Police said the four started out on the river north of Riverside Park in Greenville with one child and an adult in each raft. One of the rafts began to rapidly lose air. At that point, the women put both children in the remaining raft and swam down the river while hanging onto each side.
The river, swollen from recent rains, carried the raft out of control.
"They didn't realize the water was so high,'' Greenville police Sgt. Jim Hellman said. "You're at the mercy of the current.''
Police said the group continued down the river until they were about 300 yards north of the park. It was there, at about 1:30 p.m., that their raft encountered a fallen tree and other debris.
"Two people were walking along on a trail near the river and the two groups saw each other,'' Hellman said. "The two women asked that they call for help.''
Greenville Fire Department responded, police said.
Lt. Brian Albaugh of the Greenville Fire Department said the raft had become entangled on the downed tree. No one in the group was wearing life jackets and the raft had no paddles.
He said the river was more than five feet deep in places near the location where the raft became caught.
"And there's quite a few trees down in the river now,'' Albaugh said.
Firefighters entered the water while wearing life jackets to first rescue the children and then the two women, he said.
Life Force Ambulance examined all four people at the scene and checked the children for hypothermia, a potentially fatal decrease in body temperature. None were determined to be injured, and no one required hospital care.
The incident remains under investigation, police said. But the outcome could have been far worse, Hellman said.
"This had a happy ending,'' he said.