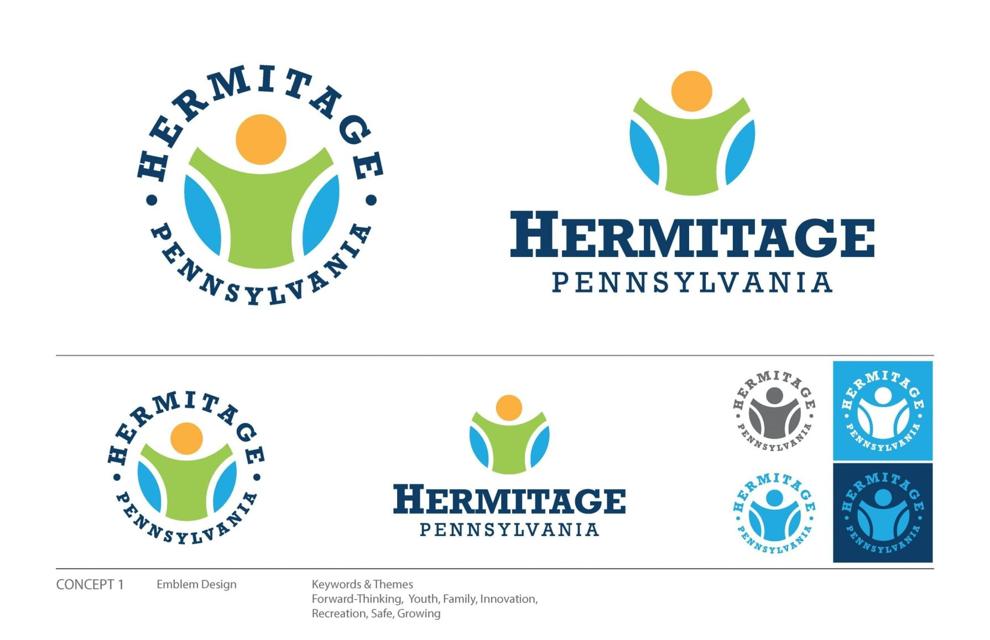 HERMITAGE — A human figure with its arms stretched toward the sky. The letter "h" made up of a spectrum of colors. A white mountain above a green landscape.
The designs might be simplistic but their designers intend them to represent Hermitage.
One of the three will become the city's new logo and Hermitage officials want area stakeholders to help choose which one best represents the city.
The survey has been available online since Thursday at https://pluspublic.com/votehermitage. Voting will close at 6 p.m. April 17. During that time, people will be able to their favorite design, and submit ideas and feedback. City Manager Gary Hinkson said city leaders will evaluate all suggestions.
City officials first began looking into developing a unique logo during budget discussions in late 2019. Assistant Manager Gary Gulla said they thought it was important for Hermitage to develop a brand for marketing and promotion.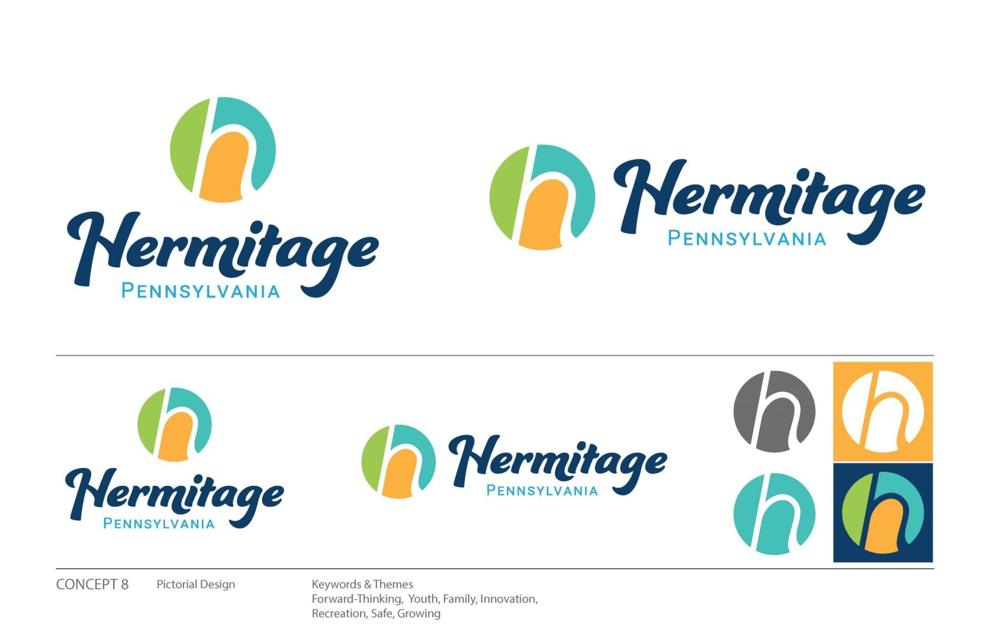 Those discussions led in January of 2020 to a branding and marketing project between city staff and students in an undergraduate brand management course taught by R.J. Thompson, associate director of student engagement in the University of Pittsburgh College of Business Administration.
The students developed a marketing plan for city staffers, who sought further assistance from Thompson and his private venture, +Public LLC.
Kent Kerr, Thompson's parter at +Public LLC and a design educator at Point Park University, said the company did research to understand Hermitage's priorities. That research included meetings with city residents, business owners and officials.
The company also worked with the Hermitage Community and Economic Development Commission and city staff, and took photographs and videos throughout the city.
After the research, Hermitage and +Public LLC determined a series of promotion priorities, including as safety, suitability for raising children and recreation, and incorporated them into logo designs through shapes and colors, but Kerr said it was important the final designs remained relatively simple.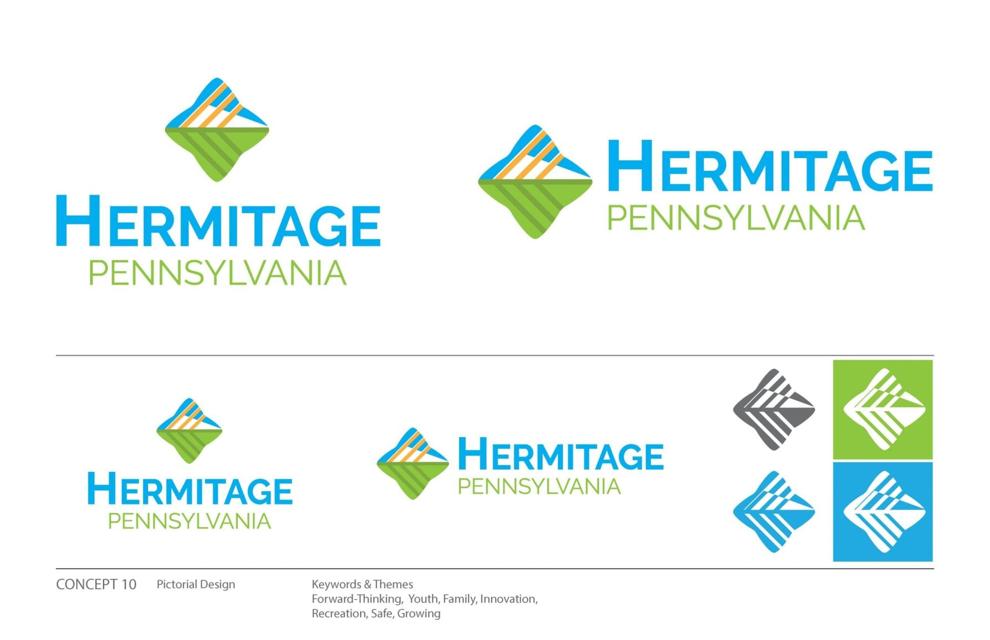 "We try to keep it to something that you could see a five-year-old draw on the sidewalk with chalk," Kerr said.
Gulla said this approach is new to Hermitage, but Thompson said officials in other municipalities are starting to increase brand awareness.
The development process included an eight-month study of at least 1,000 different logos from cities with populations of 10,000 people or more. Most municipalities used only their official seal, a corporate brand mark with no seal, or both a seal and a corporate mark used in tandem, Gulla said.
Municipalities that did pursue branding initiatives often contracted with design firms who developed a logo, presented to their work to the municipal officials and left it up to the officials for approval.
For +Public, Thompson said he wanted that community interaction to both highlight what people felt was important about Hermitage and to develop something the community could take ownership of.
"It's not 'one size fits all,'" Thompson said. "We want the residents and the business owners to be the one to champion this brand and be proud of it."
When the public provides input, Hinkson said he expects city officials to act on the new design within 40 days. Once approved, the logo could be affixed to items from shirts to city vehicles to newsletters.
Getting that new logo in front of the public will be an important part of the branding campaign's success, said Steve Kandray, assistant professor of business and marketing at Thiel College. Kandray teaches in Thiel's MBA program, launched last summer.
Promoting the logo consistently across multiple forms of media will help the public identify Hermitage's brand, while the bright and simple designs will help generate attention and interest — the first two steps in the marketing principles of "Attention, Interest, Desire and Action," Kandray said.
The adoption of a logo would also help Hermitage stand out — Kandray said he was more familiar with visitor or tourism bureau-type organizations developing their own brands instead of municipalities. However, developing a brand for the city could aid the city in retaining residents, attracting newcomers and building pride.
"The more consistent brand image you have, then generally the more successful your branding can be," Kandray said.
Like David L. Dye on Facebook or email him at ddye@sharonherald.com.