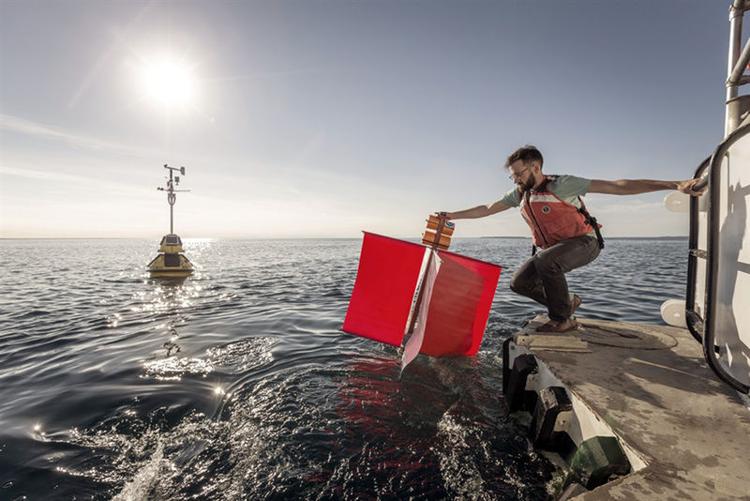 During his time at Hickory High School, Eric Anderson wasn't sure what he wanted to do for his career — but he knew he liked math and science.
So he decided to pursue engineering in college, which led eventually to a career with the National Oceanic and Atmospheric Administration.
This year, the Hermitage native was one of five NOAA scientists to receive an award from President Donald Trump.
Anderson was among 309 federally supported researchers to receive Presidential Early Career Awards for Scientists and Engineers. The honor is designated for those who are early in their research careers and show "exceptional promise for leadership in science and engineering," according to a press release from the White House.
"It's been an incredible honor, and I think it really points to how fortunate I've been to both land this position and the great team of people I get to work with," Anderson said.
After graduating from Hickory, he attended Case Western Reserve University in Cleveland to pursue a degree in mechanical and aerospace engineering, where he continued his interest in science and math.
During the last year of his undergraduate studies, Anderson landed a job at the National Aeronautics and Space Administration's Glenn Research Center in Cleveland. While there, he said his job included researching ways to help astronauts maintain muscle mass and bone density while on extended space missions, and address other health issues.
"The work I was doing there was pretty different from what I do now," Anderson said.
Anderson pursued his Ph.D in mechanical and aeronautical engineering and continued to work at Glenn Research Center while attending classes until he graduated in 2007.
After receiving his doctorate, Anderson transitioned to a more environmental researching career, starting with a fellowship from the National Academy of Sciences. He earned the fellowship with a proposal for a Great Lakes research project and won a two-year posting to NOAA's Great Environmental Research Laboratory in Ann Arbor, Mich., for two years.
Anderson described his job as that of a "computer modeler."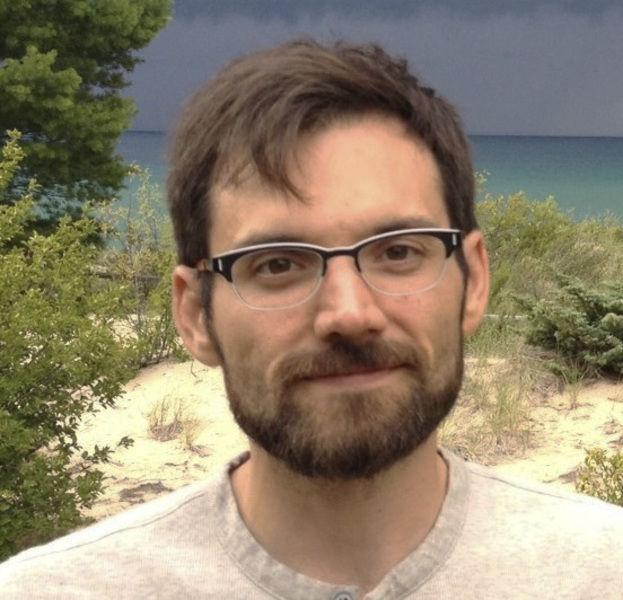 "People are familiar with weather forecasts, but not everybody's familiar with water forecasts, and NOAA puts out forecasts for the oceans and the Great Lakes," Anderson said. "What I'd proposed for this fellowship was to develop a new computer model to help improve the accuracy of those forecasts for the Great Lakes."
Though his work with the laboratory only lasted two years, he was able to get a temporary job with the University of Michigan working on the same project, but returned within a year to NOAA, where he remains.
To develop the model, staff looks at a range of factors, including water temperature, currents and water level fluctuation. The technology to do this has also improved over the years, with NOAA researchers employing everything from buoys to take surface-level measurements, to satellites in orbit to underwater drones, also known as automated underwater vehicles, or AUVs.
"I think really what's most rewarding is that we know when we develop something that works and is useful, it goes directly to the public to serve whatever the need was," he said. "These models are used in search-and-rescue missions by the Coast Guard or algae blooms or oil spills — these go right to the people that need them."
Anderson said he's still working on the models — with the next big improvement focusing on determining ice conditions on the Great Lakes.
"Having an ice forecast in the Great Lakes area helps improve NOAA's prediction of lake effect snow, but the Great Lakes are tough because the ice is so dynamic," he said.
Anderson contrasted Great Lakes ice conditions, which are "constantly changing," with other ice masses like the Arctic, for which NOAA can provide ice forecasts, and are relatively uniform year-round.
"When ice is on the lake, the moisture can't be picked up and dumped on Cleveland or Erie," he said. "If we can improve our ability to predict a snow squall, that can help with commercial shipping or helping keep families safe."
Like David L. Dye on Facebook or email him at ddye@sharonherald.com.