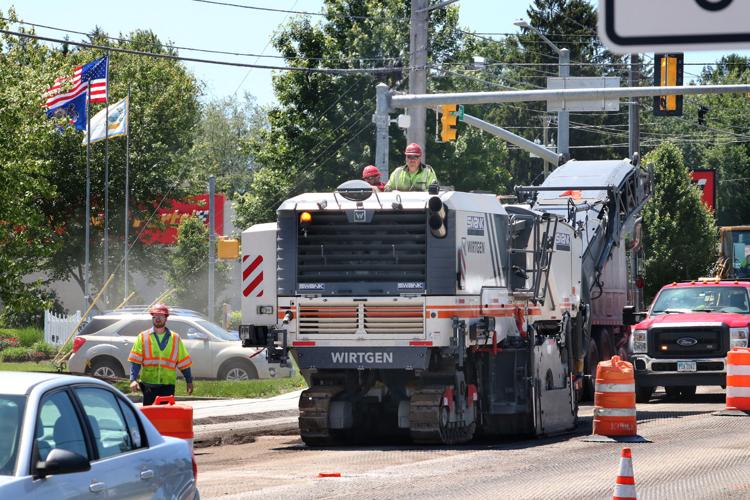 HERMITAGE — Monday marked the first day of disruptions for drivers as paving work begins on East State Street in Sharon and Hermitage.
During the project, which will run about three weeks, PennDOT will exercise daylight restrictions between the intersection of Route 18 and the intersection with North and South Crescent Drive, where Nick's Inn 62 restaurant sits on one corner.
The work begins on the westbound lanes of East State Street near the state Route 18 intersection. The lane restrictions in that area will be adjusted as work progresses along the westbound then the eastbound lanes.
PennDOT said the restrictions will be in place until June 21, weather permitting, and will be in place from 6 a.m. to 6 p.m. on days that road crews are working.
Traffic delays are expected, and drivers are encouraged to take different routes during active work hours. PennDOT said access to businesses and homes will be maintained whenever possible.
The project is part of a larger $4.5 million project, with Kirila Contractors Inc. of Brookfield as contractor. 
The entire project, which began in early 2018 and was scheduled for completion in May 2020, will be completed this fall ahead of schedule, PennDOT spokeswoman Jill Harry said. 
She added that PennDOT officials are mindful of the inconvenience caused by the project and its forced lane closures. Eastbound traffic on much of East State Street in Sharon has been prohibited since last July.
The eastbound detour takes traffic through Sharpsville and into Hermitage before meeting up with East State Street on North Buhl Farm Drive.