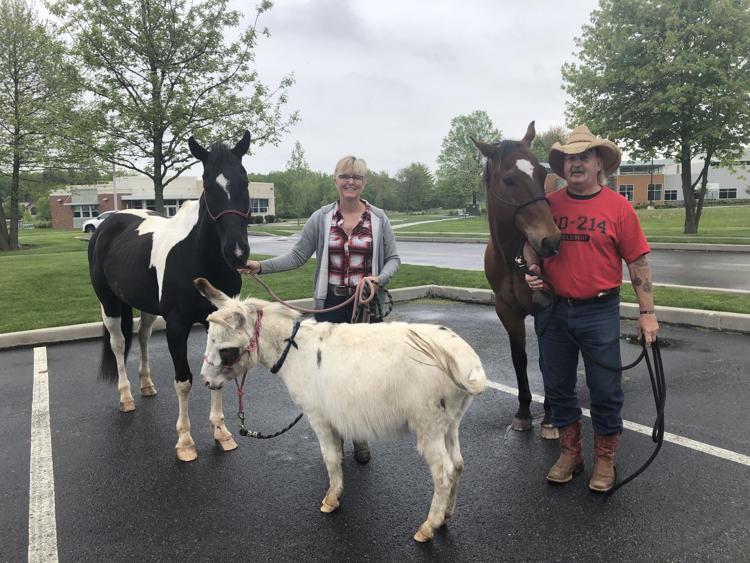 HERMITAGE – The Guardian's Nest Inc. has set up a temporary resource center in LindenPointe where local veterans can access fundamental services.
"We wanted to do some short-term services for now," said Brian Flick, executive director. "So we can meet the immediate needs of veterans."
The Guardian's Nest will operate from 3580 Innovation Way where veterans can get help with emergency services such as assistance with rent, utilities and emergency car repair.
Summer hours will be offered starting today and continuing on Mondays from 10 a.m. to 4 p.m., Wednesdays from 2 to 6 p.m. and Thursdays from 10 a.m. to 4 p.m. Alternating Saturday hours will start in June. If assistance is needed outside of these hours, veterans can contact Michele at 724-877-3835.
In addition to emergency assistance, the center will help veterans who seek employment.
"We're sitting down with veterans and doing resume building, interview skills, reaching out to employers and matching veterans with what positions they have available," Flick said.
The center, which is slated to run out of a renovated house on the corner of South Oakland at Prindle Street in Sharon, is funded through grants. They are looking for volunteers or donations.
In addition to offering those services to veterans, Guardian's Nest has partnered with Trails End Conservancy Inc. to launch a new program, "Fly High with Horses."
Trails End is a nonprofit founded in 2011 in Hermitage by Jim Gibson, an Army aviator, and his wife, Lisa. They provide aid to at-risk animals offering them a forever sanctuary with an emphasis on equines and preserving and maintaining public use on non-motorized trails.
"It's intended to be a veteran's equine therapy program," Jim said, adding that they will launch their first session May 30.
The Gibsons show and train horses and work in rodeos. The riding therapy program idea was born after Jim suffered a traumatic brain injury in 2015.
"After the hemorrhage ... I just backed up like a beginner and started over," Jim said. "And using the horses to bring my balance and everything back to where I'm functioning now."
Jim said two-thirds of the people that suffer injuries like his do not survive and 50 percent usually end up paralyzed.
The Gibsons reached out to Guardian's Nest and after a few meetings, launched the collaborative riding therapy program for veterans. 
Gibson said the Guardian's Nest staff will screen veterans to find out who will benefit from the Fly High program, and will send those people to the Gibsons.
"I use these horses as a way to rehab myself," Jim said. "So now, we're going to attempt to do the same thing with the veterans."