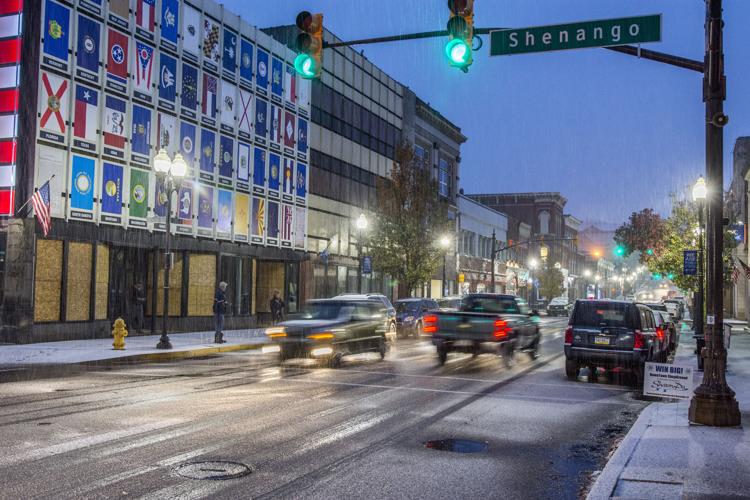 MERCER COUNTY — Icy road conditions contributed to an unusual volume of accidents Thursday.
Mercer County Public Safety Director Frank Jannetti said there were at least 17 accidents between 8 a.m. and 4 p.m. throughout the county.
"They were just all over the county," Jannetti said. "This was a large number of accidents for one day."
At least two of the crashes involved injuries, he added, and three were vehicle entrapments.
Northeastern Ohio and western Pennsylvania were under a winter weather advisory for most of the day. Weather conditions in the region included rain and ice, according to the National Weather Service.
As of 4:30 p.m., PennDOT spokeswoman Jill Harry said that no roads had been closed due to major accidents or severe weather.
"I've only heard of minor things on our end," Harry said. "I know throughout the county they have been treating the roads all day long and keeping up the best they can."
PennDOT did, however, order a reduced speed limit on Interstate 80 in the northwest region about 5 p.m. Thursday.
"PennDOT is urging motorists to avoid unnecessary travel," PennDOT said in the release. "But those who must head out will see speeds reduced to 45 miles per hour on Interstate 80 and Interstate 376 in Mercer and Venango counties."
Hermitage police Chief Eric Jewell said Thursday that he didn't notice any major vehicle accidents caused by the weather, but added that weather-related accidents usually occur in higher frequency during the season's first winter storm.
"It's a quick learning curve from fair-weather driving to cold-weather driving," he said. "Mostly we see an increase in slides into ditches or minor rear-enders from following too closely."
As the weather shifts toward colder temperatures and winter conditions, Jewell recommended drivers make sure their vehicles are prepared with washer fluid, proper air pressure in tires, good wiper blades and a survival kit for long trips with supplies like blankets and snacks.
Drivers should also watch their following and stopping distances, going around curves and watching hills, inclines and declines.
The police will also be preparing for the change in weather conditions by watching areas that are prone to crashes on winter roads. Jewell said these areas include state Route 62 into Jefferson Township, Lamor Road into Jefferson Township and coming downhill on East State Street toward the intersection with Keel Ridge Road.
"The big thing is slow down and give yourself more time," he added.