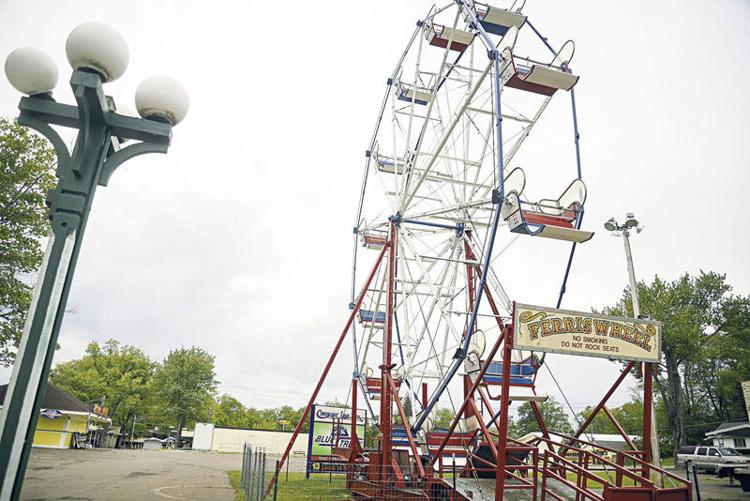 CONNEAUT LAKE – Final touches are wrapping up at Conneaut Lake Park this week as the nonprofit amusement park gets ready to open for the 2019 season.
"We're in prep and cleanup mode — we're down to sweeping sidewalks, final cleanup and wiping down rides one last time as we get ready to go on Saturday," said Jim Becker, executive director of Trustees of Conneaut Lake Park. Trustees is the nonprofit corporation that oversees the amusement park's operations.
In keeping with Conneaut Lake Park's nostalgic theme, there are a couple of new old-fashioned rides this season — Ferris wheels in two sizes. A full-size version has been refurbished and installed along the midway, and there's a child-sized one within Kiddieland.
The adult Ferris wheel ride is included with the ride wristband pass, but like the park's fabled Blue Streak roller coaster and Devil's Den rides, an individual ride ticket for the Ferris wheel can be purchased. The Ferris wheel in Kiddieland is part of the wristband ride pass.
To get the park ready for the season, a significant amount of work was done all over the park during the offseason — from structural to general spruce-up work, Becker said.
"It's been a very, very busy offseason," Becker said. "As people come out and see the park, I think they're going to be pleasantly surprised with the amount of upgrades. There are improvements they'll see and ones they won't see."
New steel roofing was put on buildings at the Splash City water park plus new steel roofs were installed over the rides in Kiddieland, along with creation of a new Kiddieland party pavilion, which received financial assistance from a $2,500 Meadville Rotary Club grant.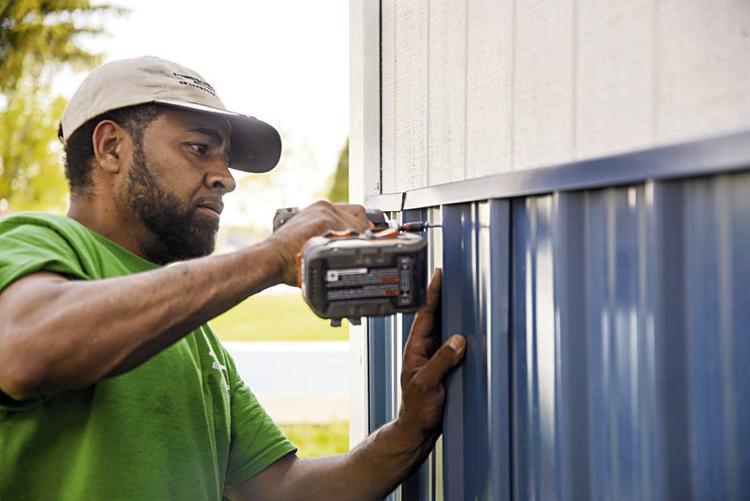 Within Splash City water park, the kiddie pool has been painted, line leaks fixed and new lockers installed for the convenience of guests.
Hill No. 3 of the Blue Streak roller coaster was replaced along with a replacement of the ride's launch tunnel and an upgrade of its utility room.
Restrooms around the park have been fixed up as well.
There's been a lot of paint as well to improve the look of various buildings, entrance ways and park benches, too.
The park's train ride may have the same route, but it has some new visual features, including artwork of familiar characters to view along its route.
All that work wouldn't have been accomplished without support from a variety of sources — crew members, volunteers and board support from the Economic Progress Alliance of Crawford County, according to Becker. The alliance is the county's lead economic development agency.
"The Economic Progress Alliance has been very supportive allowing things like our crew to do the preparation for the season," Becker said.
The amusement park's three maintenance employees worked through the winter on the rides, Becker said.
Dusty Matheney, the alliance's head of maintenance, lined and coordinated a very aggressive preseason list of work to accomplish at the park — using both the alliance crew and dedicated volunteers of the park, Becker said.
"They just worked through the rain," Becker said of the dedication of the crew and volunteers in dealing with less than ideal weather this spring.
Old is also new in other ways at Conneaut Lake Park this season.
Connie Otter, the park's vintage mascot, returns for the 2019 season to make appearances around the park.
"Connie's been working out, exercising and ready to go," Becker said with a smile.
The return of the Connie Otter mascot and the new Kiddieland pavilion will help marketing birthday packages at the park more attractive as well, according to Sarah Fait, the park's marketing specialist.
There are four vintage posters highlighting the Blue Streak, Splash City, Camperland and the Hotel Conneaut set for sale this year in the park's gift shop. They were designed by students from Edinboro University's Center for Branding and Strategic Communication.
New Conneaut Lake Park apparel is being added along with new prizes for the park's midway games, said Angela Annibale, director of business development.
The park also is working with local employers like Channellock, Acutec Precision Aerospace and Meadville Medical Center and others to offer a discount to their employees on designated weekends.
"More of an eye-opening event for locals to come on out and see the improvements in an attempt to bring them back to the park for a second or third visit," Becker said.
The amusement park's Camperland campground is getting an expansion, too.
Camperland had 31 tent sites, 22 water and electric sites, 56 full Class A hook-up sites with water, electric and sewer, and five primitive cabins.
Five additional full hookup camp sites have been added for this year with work tentative starting around mid-June to add another 24 full hookup sites once all necessary permits and approvals are obtained.
It's all in a bid to develop new revenue sources for the park and increase wristband ride pass sales because it's such a weather-dependent attraction that basically runs from Memorial Day to Labor Day, Becker said. As operational revenue increases, that's money that can be put back into the park toward improvements.
"Now you just cross your fingers and hope for good weather," Becker said of the coming season.