MERCER COUNTY – Two local people will be doing a wee bit of celebrating Wednesday.
The Ancient Order of Hibernians of Mercer County is honoring John "Ed'' Calior of Sharpsville as its Irish Man of the Year and the Sisterhood of Erin is honoring Karen Joy Zoccole of South Pymatuning Township as its Irish Woman of the Year.
Both awards are given each year to one man and one woman of Irish decent who have made meaningful contributions to the community. 
Calior is a retired attorney whose Irish ancestors hale from County Mayo. Irish Americans usually trace their ancestry to one of the island's 32 counties – 26 in the Republic of Ireland and six in Northern Ireland.
It was Calior's grandparents, on both his father's and mother's sides of the family, who arrived on American shores in the early 20th century. His mother's parents likely came over separately with his grandfather being named Ed or Ned Lally and his grandmother Brigid Marrie. 
The names of his grandfather and grandmother on his father's side have been forgotten, but his grandfather settled on the east side of Sharpsville. That section of town was often called "Irishtown'' during that period due to the large number of Irish immigrants settling there, Calior said.
"They were mill hunkies,'' he said of his maternal grandparents. 
Calior's parents settled in Sharon but moved to Greenville when he turned 4. Neither of his parents spoke much of their ancestry but said they came to America to seek a better life. They did keep some traditions.
"We were served dinners like Irish stew and then alternated the next night with American food, like hamburgers,'' he said.
Calior graduated from Notre Dame Law School and served in the U.S. Army Adjutant General's Corps during the Vietnam War era. He was discharged in 1971 and shortly later began his law practice. He is married to Nancy (Nelson).
He retired earlier this year as a sole practitioner. He also served as an assistant district attorney for more than a decade. In both cases he served the area by helping people through his legal work.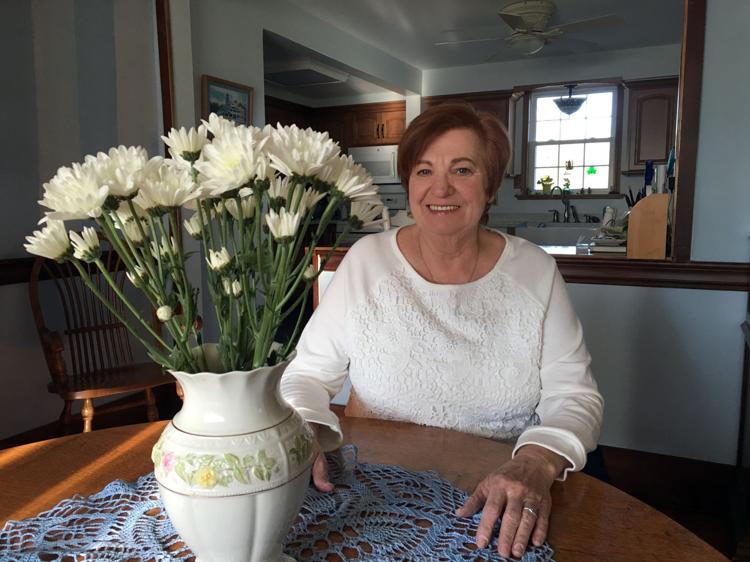 Zoccole's great-grandparents left the Emerald Isle from their County Cork homes and arrived in America after the Potato Famine. The famine, which lasted from 1845 to 1849, was due to a potato blight destroying much of the crop that sustained a large portion of the population. About one million died during the famine and another million emigrated to seek a better life.
Her great-grandfather, John Reily, and great-grandmother, Kathryn Newman, were from her mother's side. Reily settled in Butler and worked in nearby mills. Less is known about Zoccole's great-grandmother except that she worked as a maid for a wealthy family in Philadelphia.
Both likely met after arriving in America. 
On her father's side, the ancestors had a Scotch-Irish heritage. Her parents talked about how they owned land across the Atlantic but nothing specific. 
But her mother made traditional colcannon, a thick mixture of potatoes, cabbage, onions and cream. 
While growing up, St. Patrick's Day was more about religion than partying, she said. 
"And we always planted a potato on St. Patrick's Day,'' Zoccole said. 
A real treat for her was that 12 years ago she and her elder daughter vacationed in Ireland for three weeks. Their trip was designed to absorb Irish culture rather than hitting tourist locations.  
They visited the Aran islands, small islands off the Irish shores known for its knitted sweaters. Inhabitants of these islands speak Gaelic, the native Irish language.
"A little boy I was talking to in English couldn't understand what I was saying because he only spoke Gaelic,'' she recalled.  
As for herself, Zoccole said she bakes traditional Irish soda bread for St. Patrick's Day and attends Catholic mass. She teaches that heritage to her daughters along with songs from the homeland. 
"I would like to go back to Ireland some day and research my roots,'' she said.
Zoccole has helped the community as a member of the Sisterhood by serving as secretary, president and chairman of the group's Halfway to Saint Patrick's Day event.
She has two daughters, Christine Zocole and Collen De Julia and two step-sons, Brian and Kirk Zoccole, along with two grandsons, two granddaughters and four great-grandchildren. 
A dinner and presentation ceremony is set for Wednesday at Muscarella's Cafe Italia in Sharpsville with a social hour starting at 6 p.m. with dinner served at 7.