GREENVILLE — Acts of kindness by the town's residents and businesses are helping residents of the Greenville House apartment building get through the COVID-19 pandemic.
"I am so thankful for the whole Greenville community. People are thinking about us," manager Jackie Kovach said.
Adjusting to new guidelines and precautions hasn't been easy, but friends and neighbors have stepped up to help boost spirits at the nine-story apartment building at 9 Penn Ave., Greenville.
Molly Carter and her group, Let's Make Masks, and Christine Keeley and Days For Girls have donated more than 200 masks for residents of Greenville House.
Greenville resident and real estate agent Patty McCluskey donated goodie bags with some sweet treats and snacks. Kovach said McCluskey had been looking for a way to honor her late husband Larry Shonka and to celebrate her birthday.
Children from area churches made cards for the tenants, and Word of Life Christian Center sent Easter cards for each of the 106 residents.
"They loved it," said Kovach, who has managed the property for just over three years.
Greenville House is managed by Crossgates Management Inc., which continues to provide updates from the Pennsylvania Department of Health and the U.S. Centers for Disease Control and Prevention for staff and residents.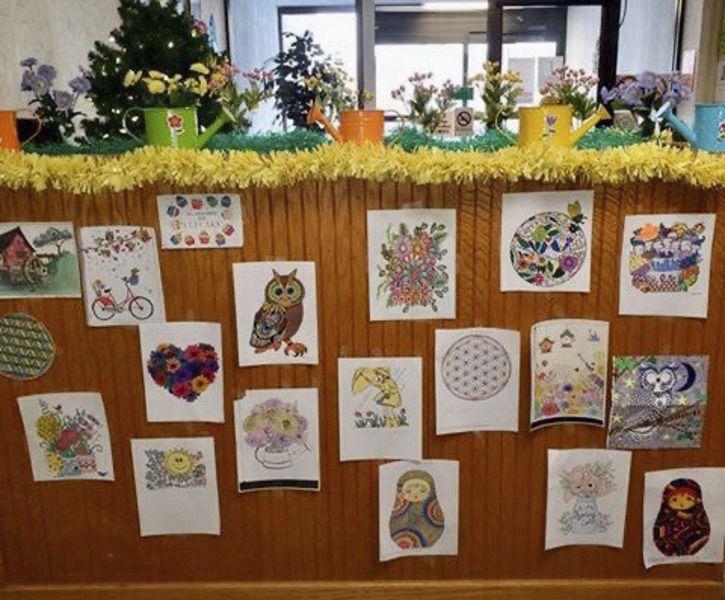 Greenville House has 101 apartments for residents who are elderly or disabled, and people are leaving donated items at each tenant's door, in compliance with follow social distancing guidelines. Throughout the building are posters and signs with information about hand washing and other protocols.
"I've gotten so many little thank-you notes," she said of the response from tenants.
Staff members can enter an apartment in the event of an emergency. Otherwise, everyone keeps their distance, which is difficult because they don't want people to feel lonely, Kovach said. No visitors are allowed unless there's an urgent need, and tenants' loved ones have been calling to check on them.
Activities like bingo and movie night have been put on hold, and the community room is closed. The computer room remain and laundry room remain open, and tenants can still have groceries, prescriptions, packages and mail delivered.
"A lot of these people don't drive, so that's the only way they can get their medication," Kovach said.
Tenants and those making deliveries or performing any kind of work in the building must wear masks. Some also wear gloves.
And some of the tenants who do drive have been offering to pick up items for their neighbors.
"The tenants are like one big family," Kovach said.
They understand the need for changes, like not congregating in the mail area, and additional cleaning of the building, especially parts that are touched daily, like elevator buttons and hand railings.
The building's exterminating company, Environ Management Group, carries out sanitization operations twice a month.
Kovach maintains a small food pantry at Greenville House that provides food donated by tenants and their relatives.
The outpouring is overwhelming, literally, Kovach said. Greenville House residents have gotten more support than they've needed, and the she has given extra food and masks to AWARE, Mercer County's domestic and sexual violence agency.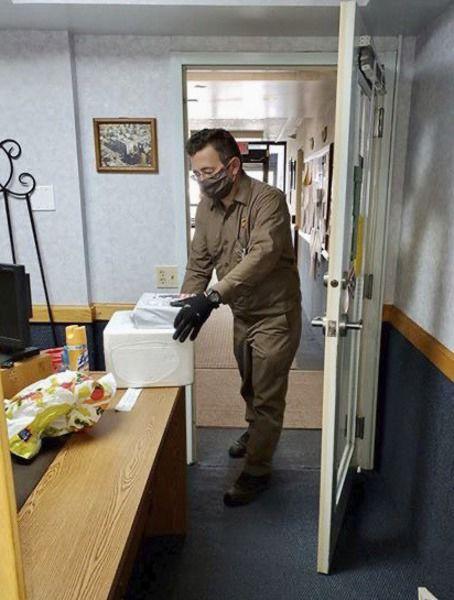 Because Kovach's office is closed, tenants must reach her by phone. She said she misses having face-to-face interaction and has been trying to think of ways to help brighten the residents' lives. She organized an artwork contest and routinely distributes puzzle and crossword books.
"I want to keep their minds busy," she said.