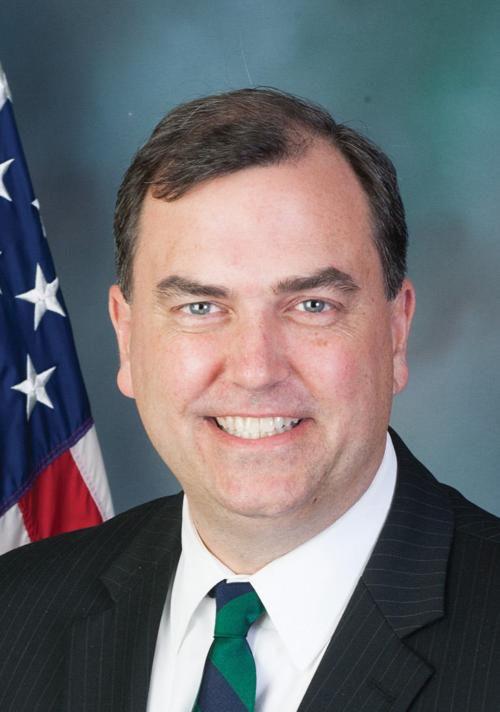 MERCER – State Rep. Tedd Nesbit, recently charged with driving under the influence, will enter a pre-trial intervention program, a judge decided Friday.
Mercer County Court of Common Pleas Senior Judge Michael Dunlavey of Erie County ruled Nesbit, 51, Grove City, could enter Accelerated Rehabilitative Disposition, which enables participants who successfully complete the program to apply for their criminal record to be expunged.
However, Dunlavey added a condition — Nesbit cannot drink (or use drugs), at all, during his participation in the program.
"This is an opportunity to deal with this in a positive way," the judge told Nesbit.
Because Nesbit, R-8, is a former Mercer County assistant district attorney, the visiting judge conducted the hearing. For the same reason, avoiding a conflict of interest, the Pennsylvania Attorney General's office is prosecuting the case.
Dunlavey made the ruling after Deputy Attorney General Bobbi Jo Wagner did not object to Nesbit entering the program.
"He is eligible for ARD," Wagner told the judge.
ARD is available for nonviolent, first-time offenders. Dunlavey said Nesbit would be able to apply for an early completion of the 12-month program if he does not commit any new offenses after six months.
In addition to the no-alcohol rule, the judge also imposed other conditions — 25 hours of community service and paying various program costs, such as a $25 monthly fee and a $200 tuition for a substance abuse class.
Nesbit waived his arraignment so his Mercer attorney, Randall Hetrick, could request the ARD.
Following a Dec. 8 traffic stop along Interstate 79 in Findley Township, Pennsylvania State Police charged Nesbit with DUI and DUI with a blood alcohol content level of at least 0.16 percent. He was accused of having a blood alcohol content of 0.175 percent, more than double the legal limit of 0.08 percent.
After the hearing, Nesbit expressed regret.
"I want to apologize to my family and constituents," he said. "It's humbling to be in this situation."
Nesbit was first elected to the state legislature in 2014 and re-elected in November.